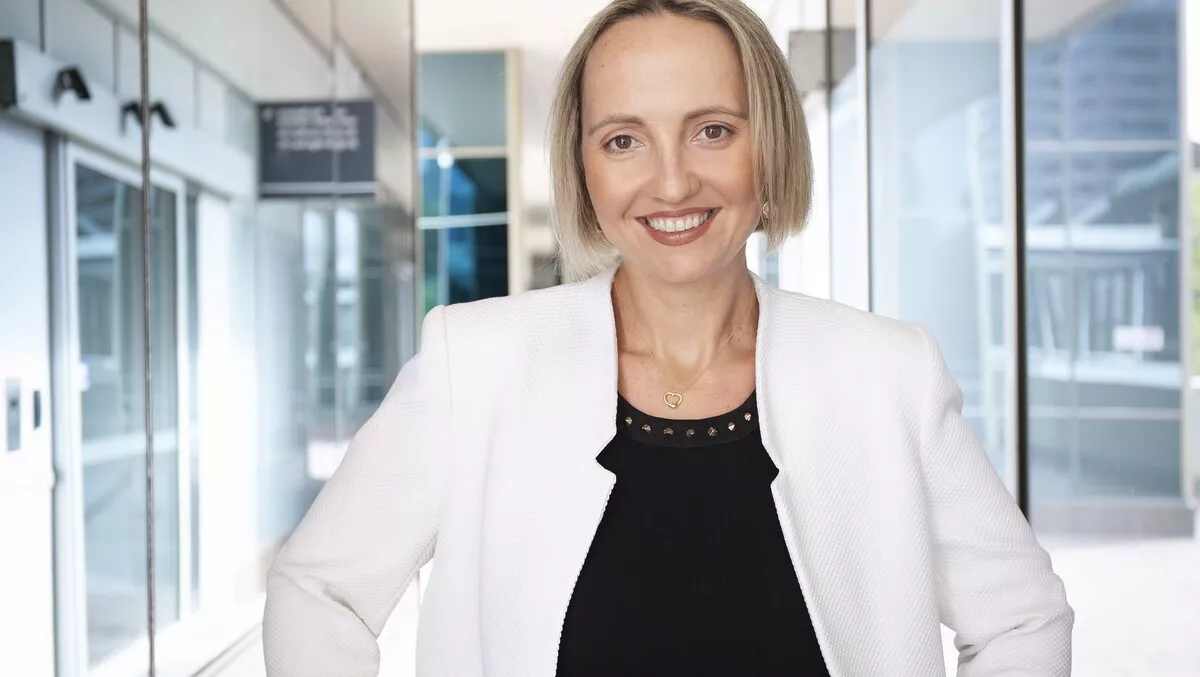 Vital assets: Why modernising your organisation's finance function has never been more important
Article by BlackLine APAC regional vice president, Claudia Pirko.
Could your organisation have overcome the multiplicity of challenges thrown up by the Covid crisis without a knowledgeable, dedicated finance team working double speed out the back?
For many, the answer to that question is a resounding no. Since the onset of the pandemic in early 2020, CFOs and their teams have been in the thick of it. They've identified cost savings when lockdowns, and the economic slump that came hot on their heels, forced businesses to trim their outgoings. They've provided expert advice to leaders seeking to shore up revenue and maintain profitability by pivoting their operations. And they've kept calm and carried on, working remotely to keep books balanced, payrolls processed, and forecasts and reports rolling along.
By anyone's reckoning, it's been a stellar effort. But are those self-same teams of finance professionals well equipped to support their employers as they tackle the challenges of the post-Covid business landscape?
Tomorrow's problems, yesterday's tools
The majority of Australian finance leaders have their doubts. Just 37 per cent of local CFOs are confident their finance departments have the skills required to help their organisations adapt and expand over the next five years, according to a 2021 BlackLine survey.
Why the pessimism, one might ask? Finance and accounting's failure to keep pace on the digital transformation front may have something to do with it. Because, despite the well-documented benefits of transformational change, many finance teams continue to use outdated technology and processes to perform their functions.
For every finance department that has harnessed the power of digital technology to deliver up-to-the-minute reporting and business intelligence, many more remain at least partially reliant on old school tools, including that great twentieth-century stalwart, the spreadsheet.
Wasting valuable resources on low-value work
Having to complete repetitive transactional tasks manually or semi-manually doesn't just make it challenging for your finance team to deliver the timely, accurate data that business leaders need to make well-considered decisions about the future.
It also means one of your most valuable resources – your highly trained team of finance and accounting professionals – is being under-utilised. That's bad business for a couple of reasons. Firstly, you're not getting the optimum return on the significant investment their salaries represent.
And secondly, because – surprise, surprise! – when finance professionals are expected to spend the best part of their working week doing tedious, repetitive work, they're unlikely to feel challenged, valued or fulfilled in their roles.
In fact, the reverse. So much so that CFOs say having legacy technology and processes makes it extremely hard to hire quality candidates for finance roles.
A third of BlackLine survey respondents say it's an even bigger turnoff than a sub-par salary. They've clocked the fact that candidates are understandably leery about the prospect of devoting career time to roles where they'll be mired in the mundane and won't be given the opportunity to tackle challenging business issues, develop new skills and focus on their professional development.
Dragging your accounting function into the digital era
Modernising your accounting function by replacing legacy methodologies and tools with a cloud-based continuous accounting solution can put paid to the problem of obtaining instant access to ultra-current financial data and the challenge of keeping finance professionals fully utilised and engaged.
The term continuous accounting refers to an approach to managing the accounting cycle, which sees workloads distributed evenly across the accounting period rather than concentrated at period-end. The concept is based on three core principles:
The automation of repetitive processes
The elimination of end-of-month bottlenecks
The establishment of a culture of continuous improvement
A continuous accounting platform makes it possible for your enterprise to process transactions and update accounts in real-time. That allows leaders to make business decisions based on where the organisation is today, rather than its position months ago when the books were last balanced. And it means financial professionals no longer have to spend the best part of their working week on mindless, repetitiveness tasks.
Building a strong foundation for growth
Growing a business successfully is well-nigh impossible without a high performing finance department. Embracing digital transformation by replacing legacy tools and technologies with cloud-based continuous accounting technology will see yours well placed to support your enterprise as it navigates the issues and opportunities the next few years undoubtedly hold in store.
Related stories
Top stories