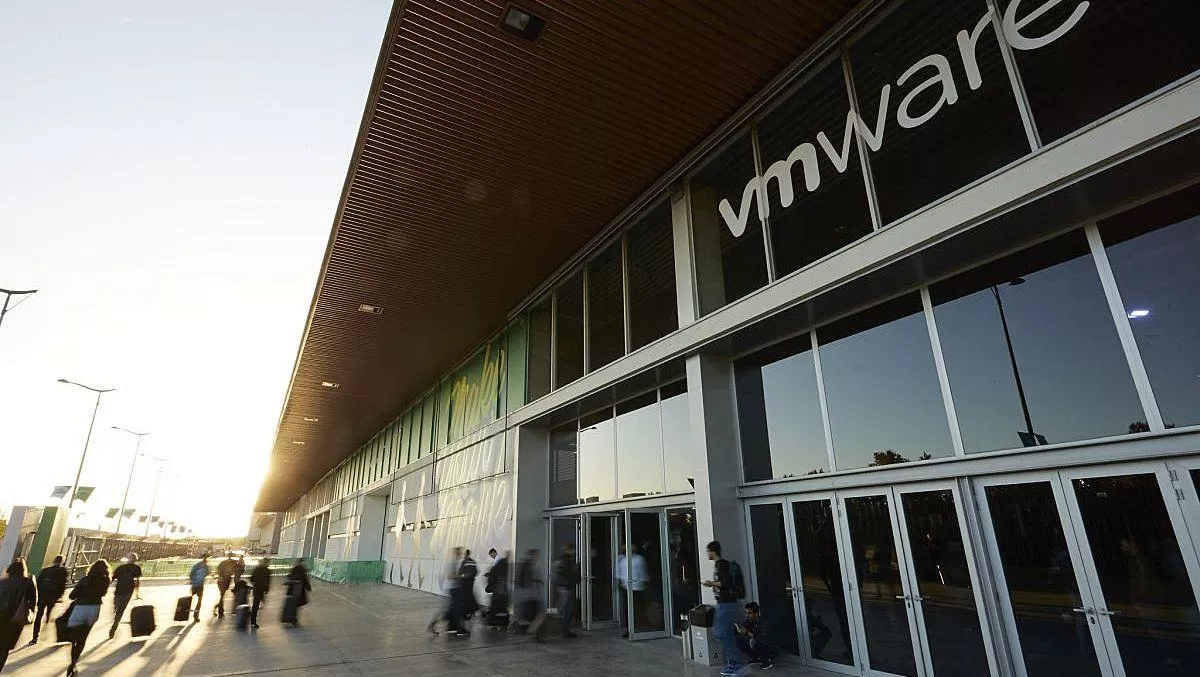 VMware ANZ up for Women Leading Tech award
FYI, this story is more than a year old
VMware Australia and New Zealand (ANZ) is a finalist in this year's Women Leading Tech Awards, which has been postponed until June 2020.
The Awards celebrate women's achievement in the tech industry and aims to ensure that women are part of history, not forgotten.
VMware's advocacy nomination represents the company's commitment to diversity and inclusion, evident through several key initiatives.
Those initiatives include an overarching strategy to improve the representation of women and minority groups across the business.
The company's Equal Pay for Equal Work was one of the company's first established initiative, followed by work closer to home in Australia alongside the Workplace Gender Equality Agency (WGEA). VMware has received citations from the WGEA's Employer of Choice for Gender Equality for five consecutive years.
The company works closely with schools and universities to develop tech talent through mentoring, networking, and leadership programs.
VMware's graduate program requires all graduates to work with mentors to guide them through their career. Many female employees also volunteer at Girls in Tech functions.
VMware also states that every employee must take unconscious bias training, which is designed to minimise workplace bias.
Women and men can also take advantage of company policies regarding remote and flexible work, job share, part time and family leave.
Mothers receive 16 weeks of paid maternity leave. Mothers can then take advantage of 'returnship' programs when they are ready to return to work.
"In an industry where recruiting and retaining female talent can be a challenge, these programs and policies have seen VMware's women-to-men ratio increase over the past four years, and average tenure for women in the business sits higher than the industry average," the company states.
Finalists in the Women Leading Tech Awards:
Data science
Anjuli Bedi - Edelman Epic
Fiona Milne - Eliiza
Janene Sproul - Murdoch University
Katherine Tuinman Neal - Fire - Rescue New South Wales
Mohadeseh Ganji - Mondo
Stephanie Morris - Quantium
Design
Jessa Jakovljevic - 86 400
Julia Carter - Domain Group
Kate Linton - Thoughtworks
Ronnie Golec - Canceraid
Sally Woellner - Canva
Sarah Sweeney – Akqa
Engineering
Ellie Shin - Canva
Kate Andrews - Tyro
Olena Aleksieieva - Quantium
Paulwyn Devasundaram - Canva
Sharina Nisha - Vodafone New Zealand
Sijia Chen – Rokt
Entrepreneur/founder
Alexandra Watson - Code Like A Girl
Emma Jones - Project F
Jodi Stanton - Sendgold
Judy Sahay - Crowd Media Group
Kath Blackham - Versa
Lauren Crystal - Your Creative Agency
Executive leader
Helen Souness - RMIT Online
Joanna Wong - 90 Seconds
Kate Quirke - Alcidion
Kathryn Carter - Snap Inc
Michelle O'keeffe - Engaging.io
Rachelle St Ledger - EML Payments
Marketing
Danielle Grant - Paypal Australia
Jade Meara - F5
Liz Mckenzie - Canva
Rachelle Mcdermott - Blackmores
Sara Palmieri - Lenovo
Stephanie Brown - Intuit
Mentor
Claire Bath - The Opportunity Collective and City Of Newcastle
Hayley Smith - Verizon Media
Jessica Box - Girls in Tech Australia
Jo Gaines - Salesforce
Lisa Miller - Canva
Miranda Kovacic - ANZ
Product
Christine Sou - Transferwise
Georgia Vidler - Canva
Greer Ambrose - Foxtel Media
Inga Latham - Siteminder
Kimberly Dowsett - Tyro
Sarah Anderson - Telstra Corporation Limited
Sales
Annie Lemaire Brooks - Playground Xyz
Brooke McGregor - Quantcast
Kristine Celona - Verizon Media
Natasha De Mallet Hawes - Pubmatic
Sophie Hicks Lloyd - Network 10
Stephanie Famolaro - The Trade Desk
Advocacy (for technology companies that have demonstrated a holistic and long-term commitment to females in the business)
ANZ
Canva
Carsales.com LTD
Domain
Sourced Group
VMware ANZ.