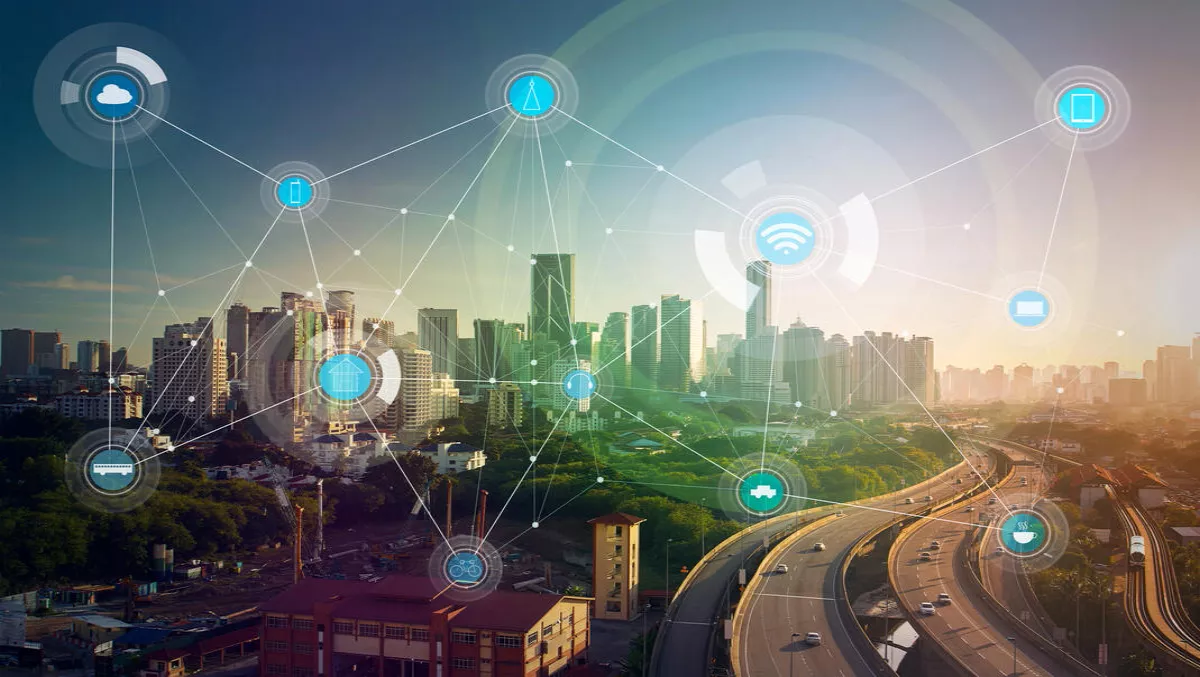 VMware partners with SAP to power enterprise IoT initiatives
FYI, this story is more than a year old
VMware has teamed up with SAP to power a new initiative focused on accelerating enterprise Internet of Things (IoT) strategies.
VMware and SAP aim to create an integrated IoT architecture that supports the implementation and management of IoT use cases across devices, infrastructure, edge, cloud and application domains.
The goal of the collaboration is to enable fast deployment, scalability and on-schedule execution of IoT projects.
VMware Pulse IoT Centre
An enterprise IoT-ready architecture consists of an infrastructure plane and application plane.
The infrastructure layer refers to the IoT infrastructure itself along with the capabilities to manage and secure it, whereas the application plane analyses data from connected things to drive business decisions and processes.
With its family of Pulse IoT solutions, VMware will offer enterprises an infrastructure plane for all their IoT projects and a management solution to onboard, configure and monitor 'things' on an ongoing basis.
VMware recently announced the Pulse IoT Centre, a hub for simplifying IoT complexity by managing all 'things' as one. The centre seeks to improve the reliability and security of IoT infrastructure through real-time visibility of 'thing' health, while accelerating ROI of IoT use cases by streamlining how IoT projects are deployed and scaled.
VMware Pulse IoT Centre is expected to be available in calendar 2017.
SAP Leonardo
Known for its business and enterprise applications and analytics, SAP's Leonardo IoT solutions are built on the SAP Cloud Platform and creates a connected web of people, processes and things.
SAP Leonardo is a digital system that helps companies transform systems that manage workflows or processes into systems of intelligence by integrating technologies like IoT, artificial intelligence, machine learning and analytics.
Essentially, the platform bridges the gap between operations and information technology.
"Companies win when they can make intelligent real-time decisions at the edge; SAP Leonardo supports that bold innovation," says Nils Herzberg, senior vice president, global head, IoT Go-to-Market & Strategic Partnerships for SAP.
"As customers start to implement, one obstacle to realising that vision is tackling infrastructure lifecycle and management outside of the traditional data center. By working with VMware, we are helping mutual customers to create innovative gains while supporting a reliable, maintainable and secure IT platform."
Through their collaboration and testing, VMware and SAP plan to offer mutual customers:
OT-IT Integration - SAP provides real-time visibility by converging time-series device data with business transactional data, while VMware will enable IT to have visibility and control of the IoT use case from the infrastructure operational point of view.
Holistic Analytics - With access to both operational and business analytics, enterprises will be better able to harness the wealth of information unearthed from their IoT deployments as well as view and track the health of the IoT infrastructure itself.
Shorter Time to Value ­- Both companies are working together to develop a pre-integrated, pre-tested solution that aims to enable quick deployments while providing the necessary security and management capabilities for IoT architecture across gateways, micro data centers and the cloud to drastically help speed up time to value.
"VMware and SAP have a long and rich history of working together to empower our mutual customers to transform their businesses with solutions that help to innovate, simplify and move toward a software-defined enterprise architecture," comments Mimi Spier, vice president, Internet of Things, VMware.
"Today, we extend that relationship with our collaboration to apply our know-how to helping customers successfully deploy and operate their IoT solutions spanning infrastructure to applications and analytics."
Related stories
Top stories