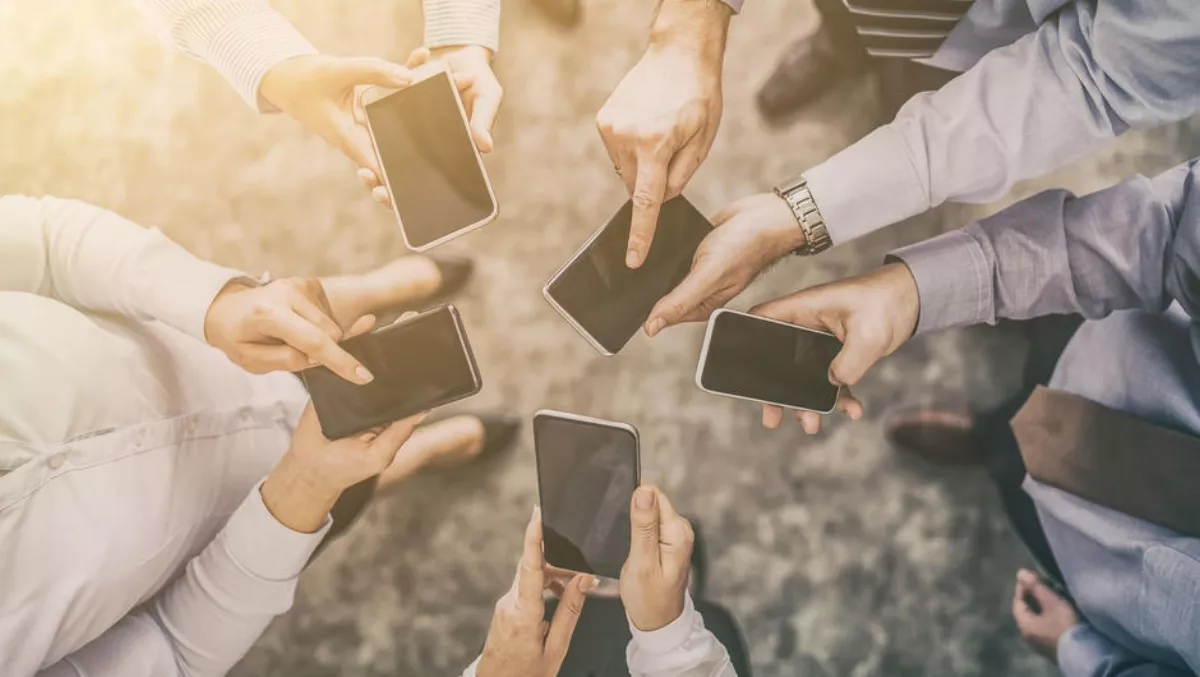 VMware: The right business apps can inspire a 'quiet revolution'
FYI, this story is more than a year old
Business apps are inspiring a 'quiet evolution' for employees across Asia Pacific, with many saying better app accessibility has improved their job satisfaction.
A VMware study of 2150 global CIOs and frontline staff says that businesses in Asia Pacific and Japan (APJ) are actively deploying business apps, employees say there's plenty more potential.
That potential lies in areas such as increasing accessibility of employee technologies in the workplace that employees believe can enhance company performance and secure future growth.
The "The Impact of the Digital Workforce: The New Equilibrium of the Digitally Transformed Enterprise" report says that tailoring apps to employees' needs can also encourage faster decision-making, increased productivity, better collaboration, and higher staff satisfaction.
CIOs and end users don't necessarily perceive benefits and challenges the same way, but businesses must address them or face missing out on skilled talent.
Despite 59% of CIOs believing that business apps are very important to increasing their overall revenue, this is not playing out correctly across the workplace.
Across APJ, 39% of CIOs believe they are deploying the apps their employees need, but only 24% of employees say they have access to the apps they need. These statistics highlight the disconnect between both groups, the report says.
In addition, less than one third of APJ employees believe business apps across all devices are readily accessible to employees.
"More than before, across the APJ region, we're seeing employees, especially frontline staff, work and engage with customers remotely. When doing so, having access to critical information anytime, anywhere and on the devices and apps they choose can make a difference in effective customer engagement and productivity," comments VMware A/NZ director of Business Mobility and End User Computing, Andrew Fox.
"CIOs must therefore consider how they can orchestrate the adoption of employee technologies, not simply for the sake of it, but for real and effective use. If employees can take decisive and effective action and enhance their personal performances, it will no doubt benefit the companies where they work."
According to the report, employees that have access to the right applications report a 17% reduction in time spent on manual processes; 16% increase in decision-making speed; 16% increase in team collaboration; and a 12% increase in productivity.
APJ employees said that apps are improving their job satisfaction and making their company a better place to work. When looking forward to the role of business apps, four in five respondents believe apps will be either 'important' or 'very important' in the future.
"Employees are taking control of their own performance and, in turn, improving their companies' bottom lines," Fox continues.
They are adopting whichever business apps they need and starting a quiet revolution from within. The downside is the emergence of silos of innovation. CIOs must respond in kind by implementing effective collaboration, device management and enterprise security," said Fox. "As CIOs in the APJ region look to stitch together these silos, VMware is addressing this business need through a digital workspace platform that delivers the apps and data employees need, accessible on any device."
Related stories
Top stories