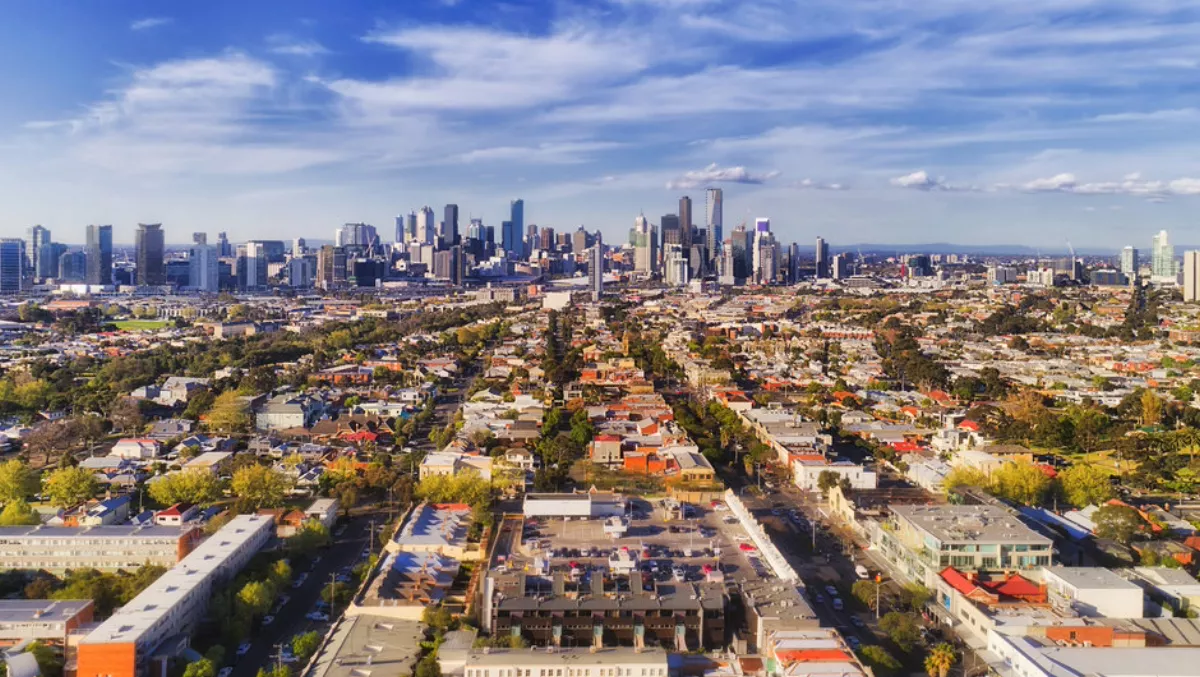 VMware to help drive the digitisation of the Australian Government
Tue, 16th Apr 2019
FYI, this story is more than a year old
VMware and Cenitex, the Victorian Government's shared services ICT agency, announced they are working together to deliver new cloud-based solutions to better support over 35,000 public servants across over 21 government departments and portfolio agencies.
Under Program Fortify, Cenitex is adopting VMware's cloud technology to improve the resilience, reliability and security of its core infrastructure.
By automating workflows and processes in the VMware environment, Cenitex will enhance the customer experience of departments and agencies by making it easier to consume and manage services.
Cenitex will also improve the desktop experience for public servants through a new Digital Workplace service that will deliver fast and reliable access to information, applications and cloud services from anywhere on any device.
Cenitex said it needed to modernise its business and digital infrastructure to meet the rapidly changing needs of customers and handle the increasing demand for digital government services.
With legacy infrastructure including centralised data centers, on-site storage and little capability for remote access, the agency needed to transform its existing ICT infrastructure to adapt to changing customer needs and the increasing use of the internet to provide services to Victorian citizens.
A VMware customer for 10 years, Cenitex initially developed Program Fortify as a transformational program to deliver more resilient, cost effective services to customers. Since then, the Cenitex-VMware co-operation has developed into an fully integrated hybrid cloud solution.
Cenitex is implementing a VMware solution that extends technology all the way from the software-defined data center to applications and services that support Victorian citizens.
The solution comprises a range of technologies that leverage each other to deliver more efficient operational and end-user benefits. These technologies include:
Software-Defined Data Center (SDDC)
Cenitex's Program Fortify began with a focus on the SDDC, using VMware Validated Design for SDDC to provide a holistic approach to its design. This allowed the team to optimise for expansion and integration by incorporating a range of products for a broad set of use cases.

vSphere allows Cenitex to connect and secure applications in a common operating environment across the hybrid cloud. It provides a fully virtualized infrastructure and enables a shift to software-defined services, as well as a higher consolidation of virtual machines and automation throughout the platform.

vSAN flash-optimised storage is a core building block for Cenitex's cloud environment, providing the secure foundation to run mission-critical applications.

The organisation also operates a software-defined network running on VMware's NSX, which enables Cenitex to have a fully virtualised networking solution with intrinsic security. This takes advantage of the unique attributes built into the virtualisation platform to provide complete visibility of users and activity on the network, without having to bolt a security layer on top.
Where previously traditional firewalls took weeks to provision, they are now intrinsic in the network, helping Cenitex to meet customer's expectations around security compliance and time-to-market.

The SDDC gives Cenitex the capability to expand into the cloud easily and service customers quickly with a standardised environment and self-service features for the purchase and management of services.
VMware Cloud on AWS
VMware Cloud on AWS will allow Cenitex to reduce its physical data center footprint, with improved scalability and continuous expansion capabilities into the cloud. By implementingVMware's vRealize Automation, Cenitex will speed up ticket time and reallocate resourcing to solve the IT problems of public servants across the state, significantly reducing time-consuming manual processes. VMware Cloud on AWS also creates the opportunity for Cenitex to offer disaster recovery capability in the cloud for critical customer applications.
End-User Computing
Program Fortify will transform the end-user experience for Cenitex's customers using VMware Horizon and Workspace ONE. Horizon lets Cenitex deliver virtual or remote desktops and apps through a single VDI, securely and on demand. Cenitex is using VMware Workspace One technology to build its new Digital Workplace, which is aligned to the VictorianGovernment's digital workplace strategy.
Due for consumption in July 2019, the new Digital Workplace will give Cenitex customers the ability to access information, applications and cloud services from anywhere with any device. The end-user experience will be reliable and resilient, allowing customers to work in a seamless and secure manner. Cenitex will be able to easily see device health and location, encrypt and restrict access to data, and protect sensitive information without compromising performance.

Due for completion at the end of 2019, Program Fortify will see Cenitex running a comprehensive VMware technology solution, end-to-end throughout the organisation. Rather than sitting at individual products, each of the technologies is fully integrated to leverage the others, delivering a comprehensive digital foundation to help meet customer demand and business expectations for agility, scalability and speed.