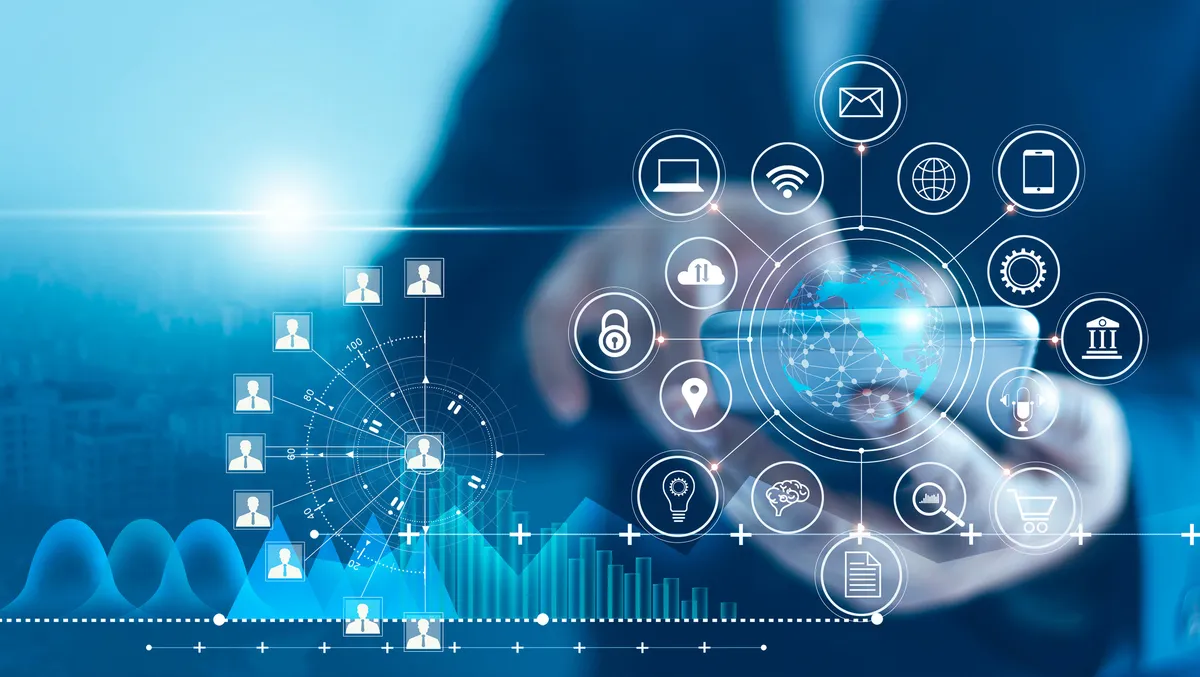 Vonage empowers customer engagement with latest release
Vonage, a global specialist in cloud communications focused on helping businesses accelerate their digital transformation, has added new features and capabilities to their Vonage Conversational Commerce, powered by Jumper.ai solution.
With these updates, businesses are able to elevate engagement with customers across all channels, with features to enhance mobility via live chat and messaging from any device or platform.
Vonage conversational commerce mobile app
The new Vonage Conversational Commerce mobile app for iOS and Android enables conversational commerce agents to access and leverage live chat features on the go, helping businesses to create meaningful connections with their customers from anywhere.
With the mobile app, these agents can offer immediate support to customers with queries through real-time messaging with the same access to functionality, resources, CRM and customer information available on the Jumper.ai unified dashboard, including the ability to create orders and share products and images.
Attentive widget
With the Vonage Conversational Commerce Attentive Widget, businesses can embed instant messaging widgets anywhere on their website, never missing an opportunity to engage with customers at their moment of interest.
Powered by AI-driven bots and easily accessible through the customer experience management dashboard, the interactive Attentive Widget helps businesses to:
Start conversations early in the customer journey, facilitating every step of the buying process
Add conversational commerce for product placements on third party sites, such as influencer blogs
Improve visibility of new launches and offers
Attentive Widget differentiates from other chat widgets in the market for its laser-focus on e-commerce and broad capabilities, with the ability to live chat, share products, fill orders and make payments all from within the widget. Engaging with customers and starting a conversation with the right context, these conversations can be embedded anywhere - websites, product pages, blog articles, FAQ pages, and more, Vonage states.
Ron Maayan, SVP Product for Vonage, says, "As technology advances and customer expectations evolve, businesses must innovate and find new ways to connect with their customers. With Vonage Conversational Commerce, we are meeting these expectations and exceeding them by providing seamless and personalised interactions at every touchpoint.
"These latest enhancements represent our commitment to continuously push the boundaries of conversational commerce and empower businesses to create meaningful, lasting relationships with their customers."
Messaging and connections
Vonage Conversational Commerce now also features more messaging capabilities with the addition of SMS and Google Business Messenger (GBM).
According to the company, with these new additions, businesses can send messages directly with customers via these channels through a single customer experience management dashboard, as well as create bots for all of these channels with the AI-enabled Chatbot Builder. Vonage Conversational Commerce also supports social and messaging apps like Facebook Messenger, WhatsApp, Viber, Twitter and Instagram, as well as LINE, Google Adlingo Ads, Webchat, Telegram, iMessage, and more.
Dan Miller, Lead Analyst and Founder of Opus Research, says, "Vonage is ahead of the pack of cloud-based solutions supporting Conversational Commerce.
"These conversations take place over time and employ multiple channels and culminate in a completed transaction. That requires a global network that integrates VoIP with 5G wireless, informed by Conversational AI and under the control of easy-to-use dashboards or toolkits."
Vonage Conversational Commerce modularisation
Also new to the Vonage Conversational Commerce offering are three modular packages to meet the different needs of businesses:
Notify: This package is a powerful module for notifications and marketing use cases that delivers full broadcast and live chat benefits.
Engage: With this package, incremental benefits to both broadcast and live chat capabilities include the ability to create intelligent bots to meet the growing needs of todays customer with FAQs and customer support.
Convert: This full scale commerce platform all the benefits of Notify and Engage PLUS commerce and payment capabilities.