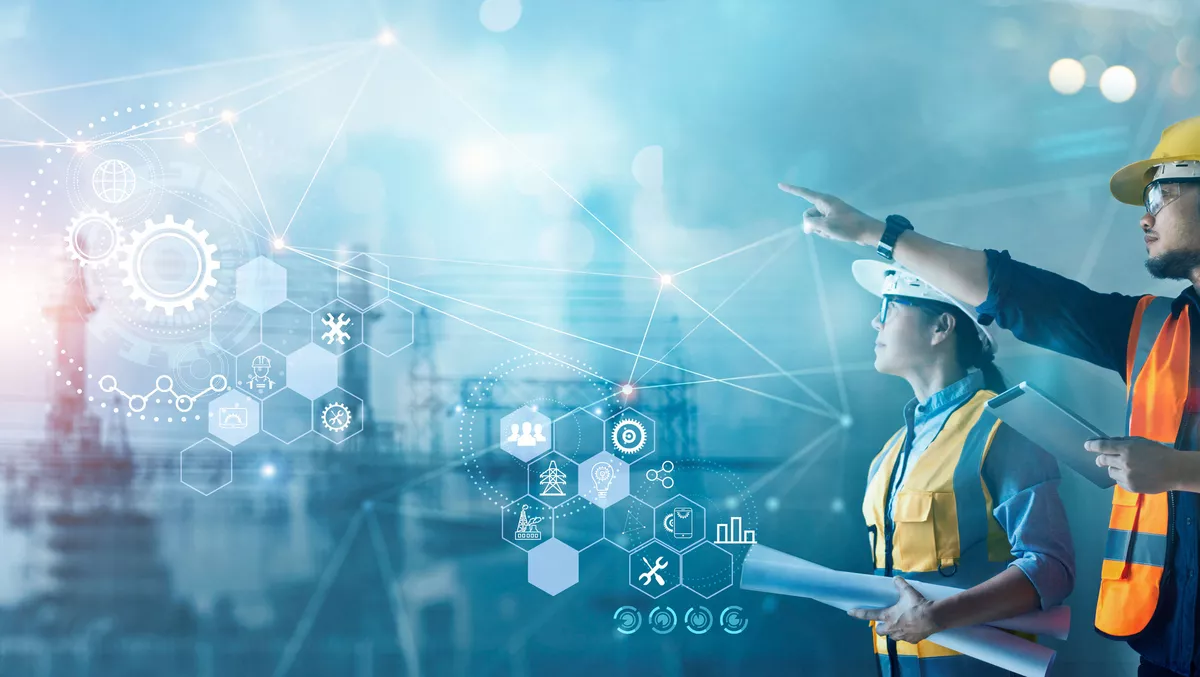 Voxel hits total funding of $18M following ongoing wins
FYI, this story is more than a year old
Voxel, a startup using computer vision to transform safety and operations in the workplace, has announced its $15M Series A funding round, led by Eclipse Ventures with participation from MTech and World Innovation Labs. This latest round of funding brings total equity raised to $18M.
Since raising its seed round in September, Voxel has grown at pace, by decreasing on-site injuries by upwards of 80% and increasing operational productivity by over 20% at its initial customer sites.
Using state-of-the-art computer vision technology and AI, Voxel integrates with existing security cameras to identify hazards, risky behaviours, and operational inefficiencies across a diverse range of workplaces.
Once an event such as a spill, speeding vehicle, or ergonomics issue is identified, a real-time alert is sent to on-site personnel who can take immediate action.
Voxel's analytics engine is designed to help sites identify operational inefficiencies and design policies to prevent future issues.
These proactive measures allow businesses to significantly reduce workers compensation and general liability costs, while improving their operations.
Voxel CEO Alex Senemar says, "Site safety and operations are often a reactive and manual process, where security cameras are reviewed after issues occur. Voxel is the first solution to allow companies to proactively identify key behaviours that lead to costly injuries using their existing camera infrastructure.
He says, "In the last three months, Voxel has had a transformative impact on its customers operations as installations have grown by 10x.It has been inspiring to see the impact of our product in the real world."
CTO, Anurag Kanugo, added, "Many of our customers are seeing upwards of an 80% reduction in onsite injuries, and the impact on their operations has been significant.
These early successes have attracted the attention of major insurance players who recognise Voxel's potential to transform risk management and workplace safety, the company states.
Voxel states it aims to fundamentally change how insurance companies underwrite risk and seeks to strengthen the relationship between insurers and their customers through robust data and actionable intelligence. The company emphasises its commitment to privacy and security, and its algorithms do not track any personally identifiable information.
Voxel board member and partner at Eclipse Ventures, Aidan Madigan-Curtis, says, "Voxel's technology catalyses tangible results and lasting change in the safety and efficiency of their customers operations.
"The Eclipse team believes Voxel's core architecture, which takes a non-intrusive approach by leveraging existing camera infrastructure, and their cutting-edge AI applications will enable Voxel to become a category-leader in software and AI applications across a multi-trillion dollar set of physical-industry sectors.
Voxels team has grown rapidly, adding key personnel to its staff from established industry firms, including Samsara, Verkada, Google, and Apple. The team has grown from eight at the beginning of 2022 to close to 30, and the Series A investment will allow Voxel to accelerate its growth even further, the company states.
Voxel's team is led by CEO Alex Senemar, who previously co-founded Sherbit, an AI-powered remote health monitoring system for hospitals (acquired in 2018) as well as co-founders, CTO Anurag Kanungo, who co-founded Sherbit with Senemar, and led the Machine learning Systems Team at Ubers Self Driving Unit; Harishma Dayanidhi, who developed self-driving car technology at Uber and Aurora; and Troy Carlson, former software engineer at Google.