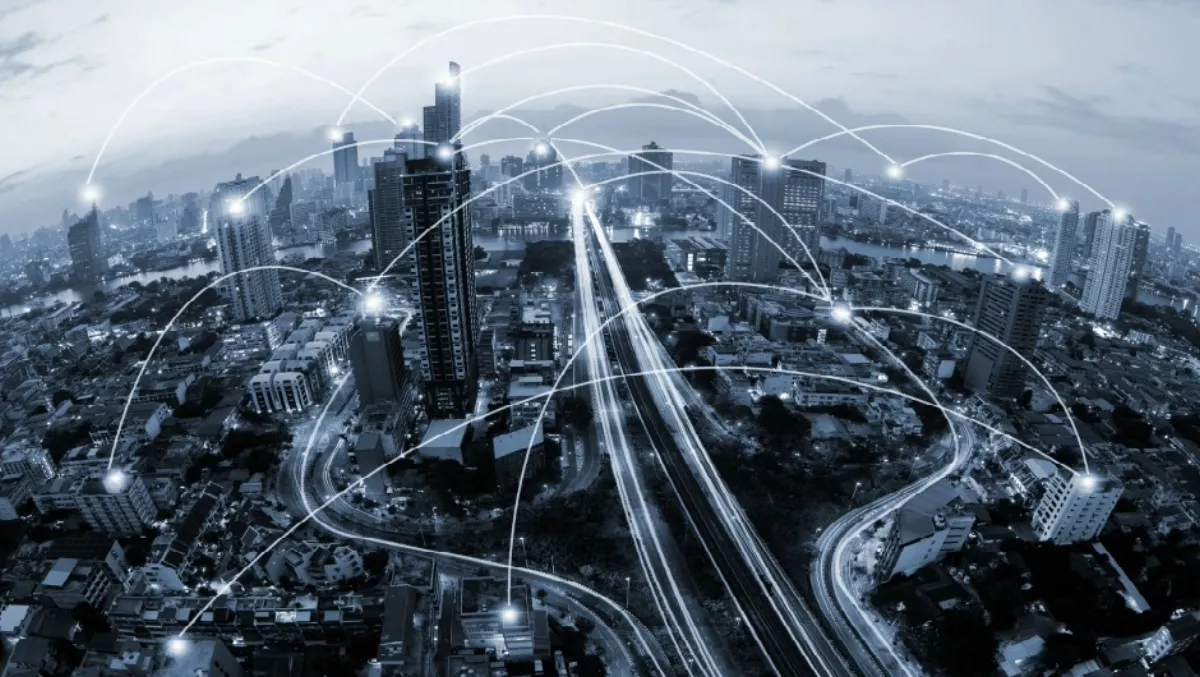 Want to keep up with the digital era? How you can 'activate your data'
FYI, this story is more than a year old
With the influx of new and innovative solutions being produced every day, modern business is growing faster than ever before.
Commvault principal architect, Chris Gondek attests to this fact.
"Even in my short career of 20 years, in the last five years I've seen more change in IT and data management than I've seen in the 15 years before that," Gondek says. "It took a long time to get from physical to virtual, and then it took a long time to get from virtual to cloud, but now cloud adoption is happening so much faster than ever before."
Data has gone from being a necessary evil that needed to take up space and stored somewhere onsite, to being a physical asset that needed protection. Now, Gondek affirms it has taken the next step to become a critical strategic asset – provided businesses are willing to change their perspective.
"Businesses are now starting to realise not just the importance of protecting their data, but how to turn that data into an asset to make that data work for the business and even perhaps generate a new income stream," Gondek says. "Think of data not as a challenge, but as a critical strategic asset."
Gondek says that this is what Commvault is striving to achieve for their customers, to enable them to 'activate their data' and place a much higher value on it by having it work for them. The utlisation of data has evolved to the point where we now use it to make critical business decisions, get insights for investments and take different types of risks than we're used to.
It's clear that the use of data has evolved from being a challenge and something that you needed to babysit and protect to being a crucial part of decision making and investment processes, and Gondek assures that Commvault are here to help.
"A lot of other vendors see data as an ever-growing problem, in terms of the volume, complexity and management of the distribution of data," Gondek says. "We are the direct opposite at Commvault, as we see it as an opportunity to help customers make informed business decisions and get more insights by being able to activate these data sets. It's our sweet spot."
Activating Data is effectively repurposing data already under management, turning almost two thirds of a business's total storage from an insurance policy into an interactive information repository. When you combine this with the ability to bring all data together logically, into a single virtual repository (no matter where it resides whether in your data center, the public cloud, SaaS or even on mobile devices), you are then able to truly understand your entire environment holistically.
Gondek affirms that what we're seeing today was Commvault's vision 20 years ago and they've remained that way from day one, organically growing with no acquisitions and retaining the same goals.
"It's almost like our founders sat down 20 years ago and determined what's the one thing that's definitely going to happen," Gondek says. "Data is going to get bigger, more complicated and more difficult to manage, so how can we today start to think about that problem. Effectively, we are 20 years ahead of any of the competition in terms of addressing this challenge."
Commvault and Nextgen work together to deliver innovative data management technology, including the enabling of data activation strategies for Australian and New Zealand organisations and government agencies.
If you would like to know more about activating your data, click here.
Related stories
Top stories