Waymo and Intel collaborate on self-driving car technology
Wed, 20th Sep 2017
FYI, this story is more than a year old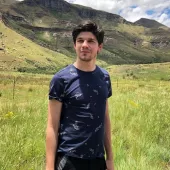 By Jacques-Pierre (JP) Dumas, Reviewer
One of the big promises of artificial intelligence (AI) is our driverless future.
Nearly 1.3 million people die in road crashes worldwide every year an average 3,287 deaths a day.
Nearly 90% of those collisions are caused by human error.
Self-driving technology can help prevent these errors by giving autonomous vehicles the capacity to learn from the collective experience of millions of cars, avoiding the mistakes of others and creating a safer driving environment.
Brian Krzanich, Intel chief executive officer says, "Given the pace at which autonomous driving is coming to life, I fully expect my children's children will never have to drive a car.
"That's an astounding thought, something almost 90% of Americans do every day will end within a generation.
"With so much life-saving potential, it's a rapid transformation that Intel is excited to be at the forefront of along with other industry leaders like Waymo.
Waymo's newest vehicles, the self-driving Chrysler Pacifica hybrid minivans, feature Intel-based technologies for sensor processing, general compute and connectivity, enabling real-time decisions for full autonomy in city conditions.
As Waymo's self-driving technology becomes smarter and more capable, its high-performance hardware and software will require even more powerful and efficient compute.
By working closely with Waymo, Intel says they can offer Waymo's fleet of vehicles the advanced processing power required for level 4 and 5 autonomy.
With 3 million miles of real-world driving, Waymo cars with Intel technology inside have already processed more self-driving car miles than any other autonomous fleet on roads.
Intel's collaboration with Waymo ensures Intel will continue its leading role in helping realise the promise of autonomous driving and a safer, collision-free future.
Intel states that the single most important factor driving our autonomous future is data, how to process, manage, move, share, store, analyze and learn from it.
This challenge is not confined to the car, tackling it will require the full depth and breadth of Intel's portfolio, spanning the car, connectivity, and the cloud.
The Intel advantage is a consistent architecture that the industry can work with that scales from a developer's laptop to the data center.
Intel states that by working with their partners, collaborating with world-renowned research teams, and employing some of the foremost experts in a broad range of technologies, they are preparing the industry for an amazing future of transportation, unlocking the power of data.
You can watch Intel's "Trust and Autonomous Driving" video here: