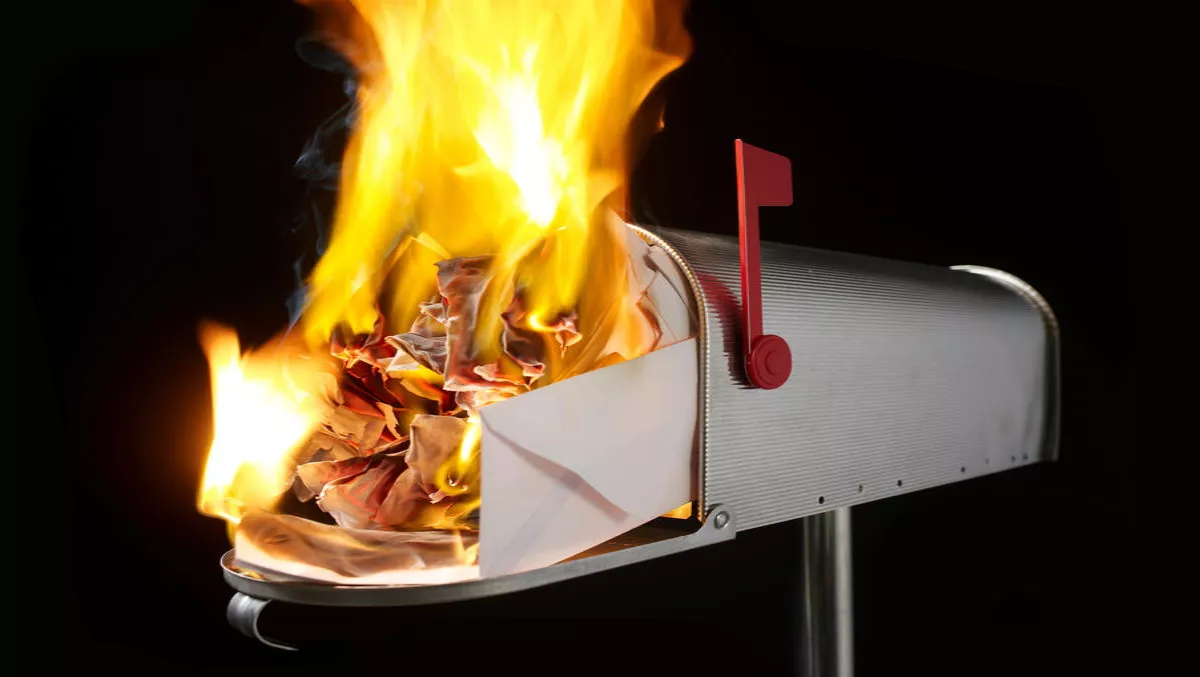 We ditched staff email addresses — and got amazing results
FYI, this story is more than a year old
Would you be surprised to hear that the latest email trend involves getting rid of email altogether? Businesses across the globe are discovering the tremendous benefits that can be gleaned by ditching email, and asking their staff members to do the same.
With over 100 billion emails sent every single day, it's no wonder many of us are feeling overwhelmed. Email remains the most widely-used form of communication for businesses, which means that a great majority of work is being completed and discussed via this electronic medium. Email is convenient, fast, and easy, but is it the most effective way to manage your business?
At Webics, following the lead of other major enterprises, we implemented this revolutionary idea, getting rid of our staff emails and turning to alternate forms of contact among staff and clients. The results have been nothing short of awesome.
Breaking our cultural email addiction
A survey of US employees showed that individuals spent approximately 6 hours of the day checking their email. While this habit extends into post-work hours, many of these checks occur while on the job. From the constant notifications on mobile device to the possibility of being sent a late-night message, it's no wonder we're all obsessed with checking our inboxes. We have an email addiction, and it's causing our businesses to suffer.
The time spent wasted on email is a clear productivity-killer. Responding to even a quick message takes an employee away from their main tasks, despite the fact that the content of the email may be relevant and important. These distractions are a major nuisance; it takes the average person 23 minutes to get back on track following a distraction. Multiply that by the numerous times a day email is checked and you've got a recipe for very little work accomplished.
Ditching staff emails = a better customer experience
The damage staff email does to productivity is not the main reason we chose to ditch it, however. What concerned us most was the challenges staff email brought to our interactions with clients. When using staff emails, our inboxes were piling up. A shocking number of messages were getting lost altogether, and often those were emails coming directly from clients. If a day or two went by, the message would never get seen, missing out on a vital action or response needed. This lead to delays and frustration, and became an unacceptable method of (mis)communication. Our Webics team was unable to serve our customers with the prompt, detailed approach we strive for.
So, the staff emails had to go. Of course, personal staff email could not be eradicated altogether. These addresses are needed as login details for nearly every company's own website. The emails also allow us to handle our logins for other systems we use, such as to reset passwords or manage 2-factor authentication. But to avoid the email issues of the past, no team member (aside from senior staff) is able to send emails from these addresses. To connect with one another and with our clients, new and better methods had to be sought.
Finding new ways to connect
Email often ends up playing multiple roles--storing documents, keeping records of communication, etc., but this multitasking approach clogs the inbox and kills efficacy. Instead, with the right tools, each item can be put in its proper place, resulting in far better organisation. We migrated all client email communication through a support ticketing system (Zendesk and Helpscout are two of the best.) This streamlines our client interactions tremendously by keeping all relevant details in a single place. Support tickets supply a detailed record of communication that every staff member can access. We can easily review the client's requests and check for any unanswered tickets or messages.
If something is urgent, we can speak with the client through live chat, which saves notes from the conversation to the client's profile for easy future reference.
Finally, nothing gets lost in the miasma of staff emails. We are better able to attend to our client's needs, respond to their messages in a timely fashion, and ultimately, provide better service. Plus, with the time freed up by ditching email, we are able to devote an increased, higher quality level of focus to our SEO and web marketing services--in essence, offering our very best work to our clients.
A smoother work-life balance
At Webics, we recognise the value of a positive company culture. Getting rid of staff emails had the dual purpose of improving the work-life balance of our entire team. Without the constant buzz of incoming emails, it's easier for employees to disconnect and unwind when they are away from the workplace or on holiday. And the level of stress during the workday itself has decreased.
For internal communication, we moved to Hipchat, the most user friendly of teamwork programs by far. Hipchat operates on desktop and mobile and helps our staff communication remain clearer and simpler. It's much like a virtual meeting room filled with relevant file cabinets. With chat rooms, screenshots, and file sharing, Hipchat is the perfect blended tool that enhances the workplace. It's also very secure, which gives us real peace of mind.
We're loving our email-free environment. Could your business benefit from ditching those staff emails? Moving into new methods of communication just might be the key to improving your staff and client experiences ten fold.
Article by Ory Purhonen, Webics director. Find out more about Webics here.
Related stories
Top stories