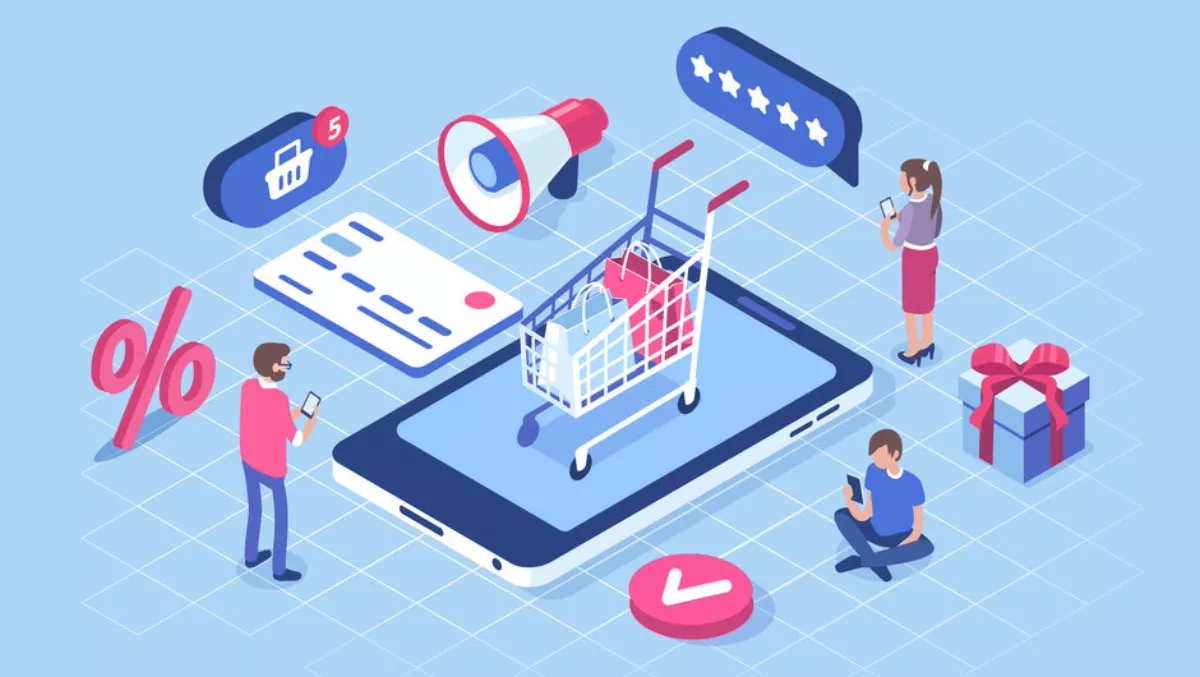 We explain Magento in 17 key facts
Sat, 30th Mar 2019
FYI, this story is more than a year old
By Sean Mitchell, Publisher
We explain what you need to know about Magento:
Magento is a leader in the eCommerce software field. Its tools are used by retailers all over the globe to sell over USD $155 billion of merchandise each year.
The company likes to call itself an open commerce platform. They have a no-cost open source community version, they then have a commercial offering with a bunch of additional features and services wrapped around it.
Their software is sold as either a PaaS (platform as a service) or as on-premise software. The PaaS solution is a single tenant implementation on Amazon Web Services (AWS) infrastructure.
Gary Specter, Vice President, Commerce Sales - Customer Success sees more and more customers choosing the cloud PaaS option in the future. He emphasised how much time has been put into optimising the software for this method of deployment.
The cloud offering can be used by small businesses and scale infinitely for massive deployments. Magento has plans underway to add Microsoft Azure support. They will keep AWS support, allowing customers choice about their deployment model.
Competitor Shopify is focused on simple commerce solutions without the need for developers, while Magento is all about flexibility and customisation. This has seen the company rack up over 300,000 partners globally who help clients design, customise and launch unique online commerce stores.
The company started 12 years ago in 2007, then in 2016 was sold to private equity. Last May Adobe acquired Magento for $1.6 billion. The partner community globally were slightly shocked by the acquisition. Ten months later, the fears have been allayed as Adobe has increased investment in Magento and committed to continuing the open source model.
The base Magento platform is updated every six to nine months for both the open source and commercial customers.
Since the acquisition, Magento's commerce offering remains a stand-alone product, as well as being integrated into other Adobe products. The first of which has been Adobe Experience Manager (AEM), which is Adobe's content management system (CMS) and digital asset management (DAM) solution.
Adobe has also created a full white glove version of Magento as a public cloud offering. This approach means that Adobe would be running and maintaining the instance, enabling the customer to forget about performance, backups, patching etc. This new offering is called Adobe Commerce Cloud.
The opposite is happening too, with Magento planning to bring Adobe's artificial intelligence powered personalisation engine Adobe Target into the Magento platform.
Many of Magento's customers would be ideal prospects to purchase Adobe's digital experience product ranges as well as the other way around although many Magento's largest customers were already using the Adobe solutions.
Adobe realises that its solutions will not be a perfect fit for everyone, so Magento will remain a stand-alone product that can be purchased on its own. Customers will still have options to use non-Adobe equivalents like Google Analytics, MailChimp or Pardot.
A key advantage that Magento holds dearly is their massive partner community which numbers over 300,000 globally. Together these partners have created over 4,000 extensions that can be used or purchased for Magento installations. These all come together on the Magento marketplace.
These partners also contribute around 30% of the core code of Magento, which illustrates that the open source initiative is alive and well. Recently a significant new feature, multi-source inventory was entirely contributed by the community and is now part of the core code of Magento.
Another Magento advantage is that both business to business (B2B) stores and business to consumer (B2C) stores are all powered out of the same engine. This compares with Salesforce who have Demandware for B2C and CloudCraze for B2B. Two systems mean two sets of implementations and all the ongoing complexity. Magento can eliminate this and can massively reduce the total cost of ownership. Around 70% of Magento's customers have both B2B and B2C stores.
You can purchase Magento directly from them or via the partner network. Magento charge for their software licenses by the number of product SKUs customers load up. With costs starting at about USD $2,000 a month for the commercial product.