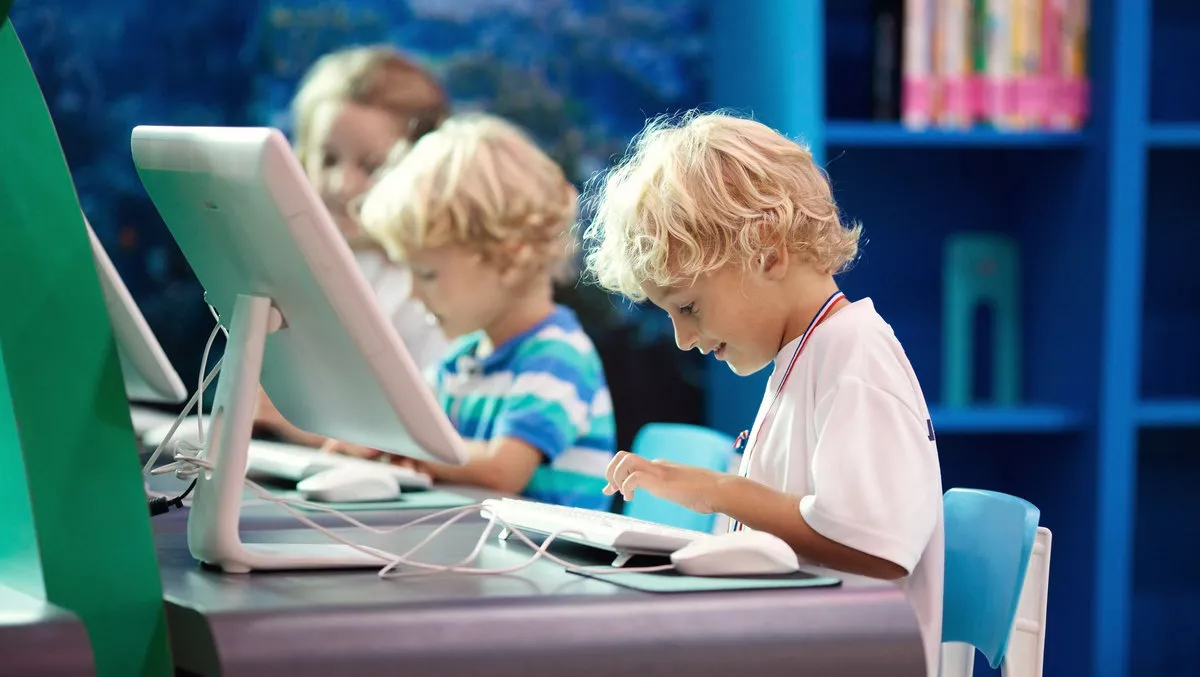 Western Australia school uses Veeam to guarantee availability and uptime
Wed, 17th Jul 2019
FYI, this story is more than a year old
Education providers have to contend with many of the security and compliance challenges other large organisations face.
However, the responsibility weighs heavier on the industry due to the sensitive nature of the information collected - consider the vulnerability of the students and the life-changing nature of qualifications.
Institutions store personally identifiable information of students, some of whom are minors, which needs to be kept secure, in line with data privacy and compliance standards such as Australia's Notifiable Data Breaches regulations.
Data and applications for learning and administration need to be always available from any device that students or staff use to access its resources remotely.
Downtime in an education provider's systems could cause disruption with significant, far-reaching consequences.
And to top it all off, education institutions don't tend to have a large IT or security team to devote to complex backup and security applications.
These challenges led John XXIII College ICT operations manager Yugon Chobanoff to turn to Veeam in his search for an easy-to-deploy, easy-to-use Availability solution to help bring systems together seamlessly, ensure uptime and future-proof the ICT environment for future advancements.
The Western Australia college has about 200 staff and 1,550 students ranging in ages from kindergarten to Year 12.
It maintains Dell EMC host servers which load balance 25 virtual servers and 20 virtual desktops, comprising a total of 5TB of data.
Its primary data storage target is a Pure Storage Flash Array with a primary backup target being a Dell PowerEdge R430 server.
The secondary backup target is a Data Domain DD2500 system.
Like many organisations, John XXIII College's current ICT environment evolved out of several fragmented and specialised legacy systems.
Chobanoff says that while the previous setup was capable enough, it was overly complicated, requiring several products to work in tandem to achieve the best possible outcome – which made for a lot of potential weak links.
John XXIII College deployed Veeam on their primary backup target system, an on-premise Dell PowerEdge R430 server.
It backs up payloads across the College virtual and physical machines, from the uniform shop point-of-sale system and everything in between.
Each device and/or application is backed up to the server, which is replicated at the end of every week to a full backup stored in the remote Dell EMC Data Domain environment.
This allowed it to standardise disaster recovery (DR) across the entire organisation and put Chobanoff and his team in a position to meet future demands and manage future risks.
This gave the College the power to leverage expanded cloud backup and archival with ease, something that was missing from former products and platforms.
Furthermore, the ICT team can consistently meet the specialised and demanding data security compliance requirements of the education sector.
Key outcomes the College achieved with Veeam were:
Mitigate risk with a single solution – Veeam Backup Essentials replaced the former system of using three to four software solutions that did not always play well together.
Reduce RTO by 50%; 83% time saving on daily DR health checks -- John XXIII College's recovery time objectives (RTO) decreased from four hours to only two. Now only 20 minutes are needed each day to monitor the systems' health, instead of two hours.
Standardisation to secure future scalability -- By standardising DR across the organisation the College will be able to leverage cloud-based backup and archival with ease for long-term retention and compliance.
"Our recovery times are much quicker, and we now have great visibility into our virtual machine stack with Veeam ONE monitor," Chobanoff says.
"It lets us address an issue before it becomes a serious problem and causes an outage.
Also critical to the success of Veeam's deployment at the College has been the integration with other partners and products.
"When considering Veeam, it was important that it leveraged our existing investments," he says.