Western Sydney University advances digital transformation with Nintex Promapp
Thu, 16th Apr 2020
FYI, this story is more than a year old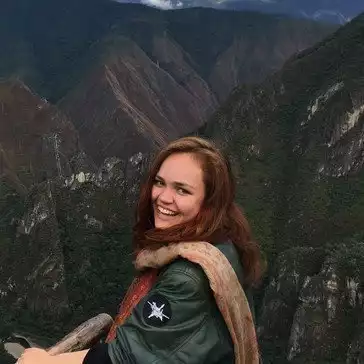 By Catherine Knowles, Journalist
Western Sydney University has utilised Nintex Promapp, the visual process mapping and management capability of the Nintex Process Platform, to support collaboration and digital transformation.
Furthermore, using the technology, the university plans to improve and manage business processes, improve business continuity and advance the student experience from entry to alumni.
A spokesperson from the university stated the decision to choose Nintex Promapp was driven by a need for greater visibility of data and files, better ownership of processes, and to encourage more internal collaboration.
At present, Nintex Promapp has been rolled out across 17 business units at Western Sydney University and has been adopted to support the rollout of a new student management system.
Western Sydney University business improvement manager of the project management office-division of finance and resources, Steve Marsh, says the hope is to continually improve the staff and student experience by having clear and accessible processes underpinned by robust technology.
On the process of decision-making to adoption, Marsh says, "We recognised a need for change and improvement as our approach to process management was fragmented; tacit knowledge was stored in peoples heads, and information and processes were housed locally in Microsoft Visio, Excel and Word files.
He says, "There was a lack of clear ownership of processes, a lack of visibility and collaboration, and often insufficient clarity about who did what, when and how. We recognised a need for a solution which could standardise our approach to documenting processes and lay the foundation for ongoing continuous improvement.
According to Marsh, Nintex Promapp was chosen because it was easy to use, included many features and functionality, and enabled individual groups to independently capture and manage end-to-end processes.
It also allowed for longer term goals including the ultimate aim of automating workflows within a governance framework, the ability of sharing processes across an entire organisation, and feedback functionality to identify ongoing areas of improvement.
Marsh says, "We want to create a culture of continuous improvement across Western Sydney University. Nintex Promapp provides that opportunity by enabling teams to consistently map their processes, facilitating increased visibility, ownership, and collaboration. Simplicity - and a platform which is highly intuitive - were key factors in choosing Nintex Promapp.
Western Sydney University is an Australian multi-campus tertiary education provider, ranked in the top 2% of universities worldwide.
Nintex provides a process automation provider focused on managing, automating and optimising business processes, in order to enable businesses to accelerate their digital transformation goals.