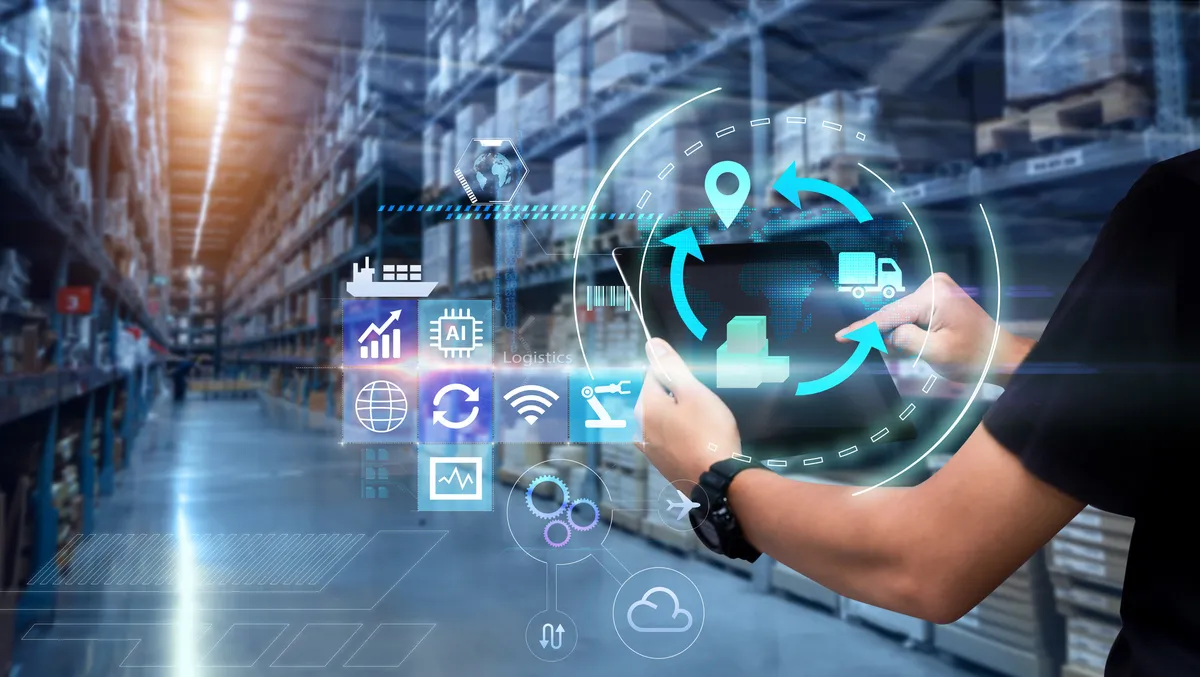 WesTrac looks to future ahead of AI Appreciation Day
Mon, 17th Jul 2023
By Kaleah Salmon, Journalist
Caterpillar dealer, WesTrac, has marked the third annual Artificial Intelligence (AI) Appreciation Day, a celebration of what AI can offer businesses and customers in the future.
WesTrac provides customers with a wide range of machinery and construction equipment and comprehensive whole-of-life management solutions designed to make owning and operating equipment as easy, profitable and safe as possible.
WesTrac began incorporating AI into its day-to-day operations at its Tomago parts distribution warehouse, in New South Wales, with the launch of the AutoStore system.
AutoStore uses unique robots with AI-powered memory technology to understand where specific parts are stored in the warehouse before retrieving the orders within 5 to 10 minutes.
Natalia Trewin, Warehouse Operations Manager at WesTrace, says the AutoStore system has made the distribution centre operate safely and efficiently by using robots to pick up orders, keeping people out of harm's way.
"WesTrac's warehouse operates 24/7 to provide our customers with efficient service, and with the tight labour market, we needed a practical solution to fulfill our customers' orders as quickly as possible," says Ms Trewin.
"We decided to implement the AutoStore system, which is set up similar to a Rubik's cube, with very densely packed plastic tubs sitting on top of each other in a large cube that robots dip down into to pull out needed parts."
"The system uses 24 robots, who are all uniquely identified with colours and names like Wall-E, Bumblebee and Pickeralla, that are capable of picking 500 product lines per hour."
"Not only does our warehouse operate more efficiently, but the design of AutoStore enabled WesTrac to gain an additional 1,000 square metres of space," says Ms Trewin.
Ms Trewin states over time; the AI-powered robotic system will adjust the locations of the parts in the warehouse based on live usage data so the most required parts are at optimal positions.
"Since these robots joined the WesTrac team, we have started looking at potential future growth thanks to their quick turnaround time, which includes increasing customer orders and boosting the scale of our operations."
"We are entering a new and exciting era as AI becomes more advanced, and for WesTrac, using AI to provide better support for our customers was a no-brainer," says the Warehouse Operations Manager.
In the lead-up to AI Appreciation Day, AutoStore demonstrates how Caterpillar dealers may use artificial intelligence to improve safety and efficiency at its operations.
With over 4,000 staff and 350 apprentices enrolled in its nationally accredited training institute, WesTrac is dedicated to creating and delivering value for its employees, customers, shareholders and community.
As part of Seven Group Holdings Ltd, WesTrac has strong alliances with other Australian businesses, including Seven West Media, Coates Hire and SITECH.