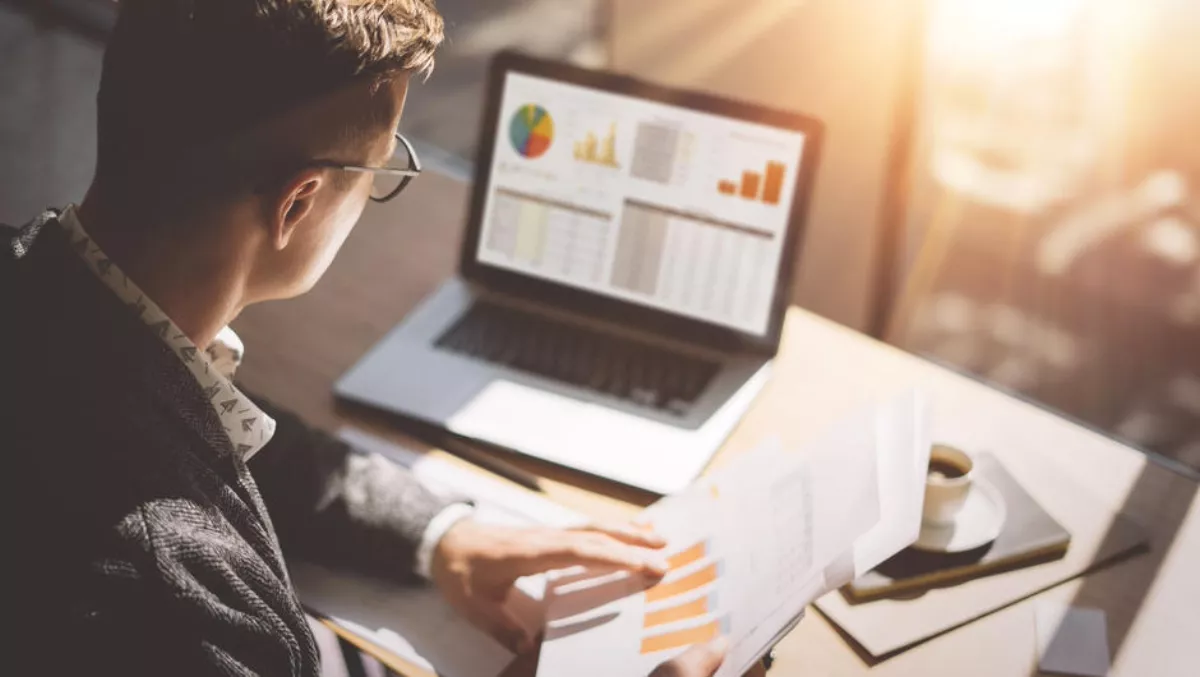 What happens when data management becomes a basic skill?
FYI, this story is more than a year old
Article written by NetApp A/NZ managing director Glenn McPherson
All working Australians – not just those in IT – will soon need the skills to understand and manage data. In fact, current trends suggest data management will soon join the group "basic skills" like word processing and email that businesses expect of every worker. Are Australians ready to add this new skill to their repertoire? The question is, in a sense, moot: they'll need to be if they want to stay competitive.
This isn't to say that every Australian needs the skills and expertise to be a data scientist. That would be absurd. But they'll need to at least grasp the fundamentals of how to manage, make sense of, and act upon the vast amounts of data changing every industry.
Some sectors – including the public sector – have already begun shoring up their skills to meet this wave of change. But to be truly ready, business leaders and hiring managers of all stripes must rethink the basics of recruitment, training, and talent development – and give IT a stake in each one of them.
Literacy or proficiency?
So far, the national agenda has revolved around raising Australians' "data proficiency": expert skills in manipulating and analysing data at scale. Data and analytics skills have gone to the forefront of leaders' minds in consumer-facing industries like retail and finance, along with the public sector – where high rhetoric around data and innovation has been followed up with comprehensive training and upskilling opportunities for public servants.
These investments benefit not just specific organisations, but also the broader Australian talent pool. Yet if we focus solely on data proficiency, we risk overlooking a bigger, more basic issue: namely, that data affects all of us.
Data has already begun to transform every aspect of business – not just IT and leadership. It influences everyone's job, from the front-line retail assistant to the back-end maintenance worker. And that means a fluency in data needs to extend well beyond the rarefied levels of data scientists, analysts, and other expert-level professionals.
In other words, we need to invest more in "data literacy": the sort of basic-level skills like email or word-processing that every Australian can, should, and must master when entering the workforce. The ability to "read" data is one of those skills, along with the ability to comprehend simple trends or "translate" data-sets into meaningful insights.
Such skills relate closely to literacy in maths, statistics and probability in particular – skills that we still struggle to elevate and maintain in the essential early years of education. But even as governments invest heavily in STEM skills in our schools, business leaders and IT can and must do their part to raise data literacy levels.
Grammar and creativity
The first thing businesses can do is to make their data more easily comprehensible. Breaking data out of silos, putting it in a standard syntax, and rendering it readily accessible to any employee – all these will help employees improve their literacy levels as quickly as possible.
Doing so is akin to using correct grammar when teaching someone a new language: if you don't, they'll not only learn incorrectly but struggle to master even the basics. Putting this "grammar" in place already falls under IT's responsibility, but business leaders must realise that its impact goes well beyond greater efficiency. At the same time, hiring managers need to consider data literacy in every role they hire for – not just those in the IT department. That means making a range of adjustments to everything from job application criteria to KPIs for talent development.
At some point, "basic data management" will come to occupy the same position on job descriptions as "fluency with Microsoft Office". The earlier hiring managers incorporate basic data skills into their criteria, working with IT to refine exactly what they expect and look for, the better. At the same time, however, business leaders can't afford to fall into the trap of simply assessing technical ability. You don't hire a customer service manager or a copywriter for their IT skills, and that won't change no matter how much data changes the way we work. And this is where creativity comes in.
The most valuable talents may not be able to crunch data like an analyst, but they should be able to use their basic literacy to create something – whether it's a more fulfilling experience for customers, an improved product, or a cutting-edge piece of advertising. So far, much of Australia's focus has been on the technical side of data, and that's no bad thing. But as data literacy becomes a basic skill in the workforce, it's creativity which will differentiate between good and exceptional talent.
The more we educate our students, graduates, and current talent to apply data to create something new, the faster our businesses will grow. We need data visionaries, not just more scientists or analysts. With the right grammar and syntax for data in place within our organisations, we'll see them emerge and take Australian industry to the next level.
Related stories
Top stories