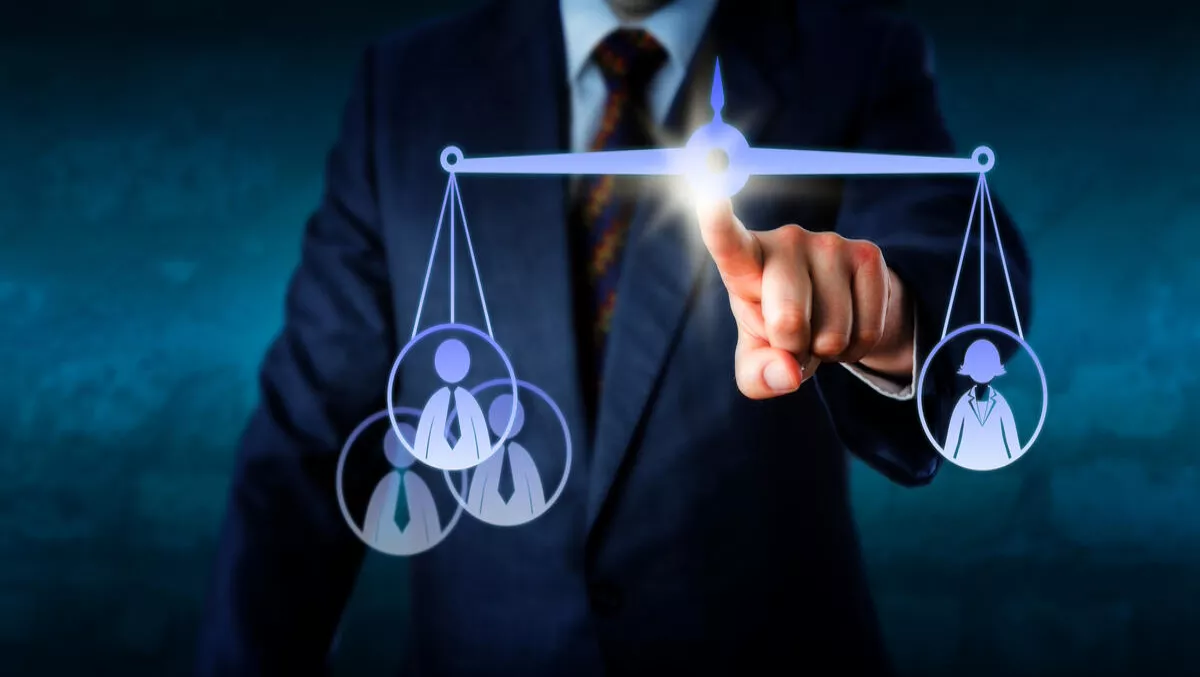 Gender pay gap should be a social & economic priority, says WGEA
FYI, this story is more than a year old
Two Australian government science agencies and two universities are the latest entities to join a national program focused on improving gender equity in Australian research organisations.
The Australian Institute of Marine Science (AIMS), Geoscience Australia, Murdoch University and the University of Adelaide are the newest members of the Science in Australia Gender Equity (SAGE) initiative.
SAGR is a program of activities designed to improve diversity and equality in the technology, science, engineering, mathematics and medicine sectors and is committed to attracting more female scientists, innovators, and entrepreneurs to the industry.
Since its establishment in 2015, SAGE has had more than 40 public research organisations, universities, and medical research institutes sign on to the initiative, with all parties working towards achieving goals of gender equity and diversity.
The Minister for Industry, Innovation and Science, Senator the Hon Arthur Sinodinos, announced SAGE's newest additions, saying Australia needs greater gender balance in the overall STEM workforce where women occupy less than half of all positions.
"Only one in four IT graduates and around one in eight engineering graduates are women, and women occupy fewer than 20% of senior researcher positions in Australian universities and research institutes."
Sinodinos is confident that in time the SAGE initiative will lead to more female researchers in senior roles, and greater representation of women with STEM skills and capabilities in the broader workforce.
"This is why the Australian Government has provided $2 million over four years to support SAGE, through the Women in STEM and Entrepreneurship element of the National Innovation and Science Agenda (NISA)."
Moreover, Australia recently held Equal Pay Day, a date marking the additional days from the end of the previous financial year that women must work to earn the same pay as men.
This year, Equal Pay Day fell on Monday 4 September. In an announcement from the Workplace Gender Equality Agency (WGEA), an Australian Government statutory entity, the national gender pay gap is currently 15.3% for full-time employees, which is a difference of $251.20 per week.
WGEA director Libby Lyons says Equal Pay Day was an important reminder of the continuing barriers women face accessing the same financial rewards for their work as men.
"This is bad news for the economy because it shows that business is not drawing on the enormous talent available in the female workforce," says Lyons.
"And it is a disaster for women, who are retiring with vastly smaller nest eggs than men due to the compounding effect of the gender pay gap and their far greater time spent on unpaid care work."
Lyons says closing the gender pay gap should be considered an urgent social and economic priority.
In the report Australia's hidden resource: the economic case for increasing Female Participation, Goldman Sachs & JBWere calculated that the rise in female employment since 1974 has boosted Australian economic activity by 22%.
The report predicts that a 6% increase in the female participation rate would boost the level of GDP by 11%.
Similarly, a report from the Grattan Institute argues that increased access to childcare and tax benefits would act as incentives for women to enter the workforce and increase the size of the economy by $25 billion annually.
Moreover, the WGEA outlines five factors which are influencing Australia's gender pay gap:
Discrimination and bias in hiring and pay decisions
Women and men working in different industries and different jobs, with female-dominated industries and jobs attracting lower wages
Women's disproportionate share of unpaid caring and domestic work
Lack of workplace flexibility to accommodate caring and other responsibilities, especially in senior roles
Women's greater time out of the workforce impacting career progression and opportunities.
Click here to view WGEA's gender pay gap statistics fact sheet.
Related stories
Top stories