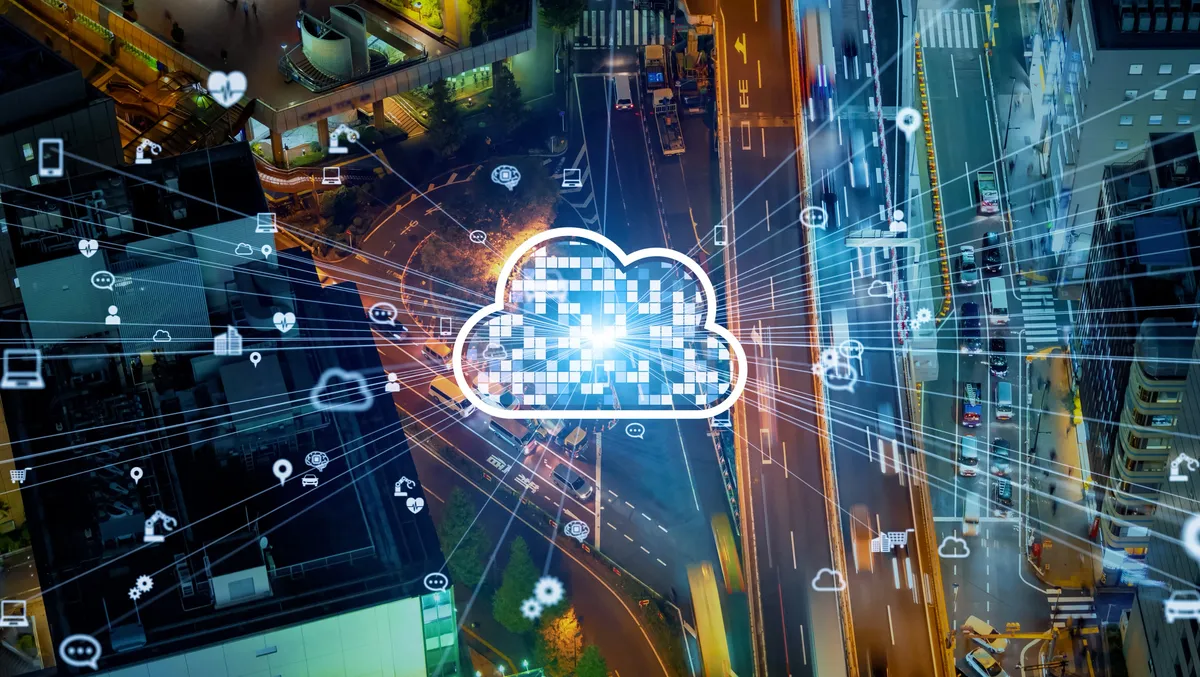 Who can provide a supercloud? The winners, that's who
FYI, this story is more than a year old
The term "supercloud" has entered the cloud industry lexicon, and the concept is being embraced by some of the biggest players in tech, including Dell, HPE, Red Hat and Veeam.
Superclouds are being touted as a solution to the growing management challenges of multi-cloud environments – namely, cloud architectures growing so large and unwieldy that costs spiral out of control, performance degrades, and security vulnerabilities proliferate.
Essentially, a supercloud is an abstraction layer across hyperscale infrastructure that connects all of an organisation's clouds and on-premises workloads. Rather than having to run native services on each individual cloud, all clouds can work together as a single platform.
Enterprises can move between different cloud providers using a standardised set of APIs to orchestrate everything with a self-service interface.
Such a concept is much needed in today's new cloud order. Enterprises adopt multi-cloud strategies to stay competitive and drive innovation, but the more clouds and tools you add to your environment, the more difficult governance, visibility and security become.
Unfortunately, building a supercloud is easier said than done, and most enterprises aren't hyperscalers with the money and resources to do so. Worse, a pronounced skills gap in the new cloud order is preventing organisations from achieving their own superclouds.
Why we need superclouds
For a long time, many enterprises had a hybrid cloud strategy with a single cloud provider (usually AWS). Workloads were split between on-premise systems and the cloud provider's services. Eventually, however, companies added more cloud providers and became multi-cloud.
This happened for various reasons. Sometimes it was by choice; often, it was due to mergers and/or shadow IT. But no matter how multi-cloud environments came to be, they are now the norm, and the shift from single-cloud to multi-cloud strategies led to a world where superclouds are necessary.
Multi-cloud introduces significant cost and complexity. Every cloud provider has a different way to do things, such as workload methodology, operating systems, data aggregation, networking, and even billing.
Furthermore, governing and securing multiple clouds and tools from multiple clouds requires visibility into it all. But most enterprises don't have this visibility and spreadsheets to aggregate data from different sources. This process is cumbersome and error-prone, and the data is usually weeks old by the time it's ready.
This inability to see and manage all cloud spend and usage data from a single place, combined with the inability to easily pivot between major cloud providers, makes costs spiral out of control.
Andreessen Horowitz even suggests that the costs of multi-cloud architectures for enterprises can sometimes be more than if they had stayed with on-premises systems.
The premise behind a supercloud – managing and provisioning all clouds from a single place with full visibility and interoperability between them – is incredibly valuable for any enterprise.
But a growing skills gap in today's cloud landscape makes superclouds out of reach for most organisations.
The kryptonite keeping superclouds out of reach
Managing, orchestrating, automating and governing multiple clouds from multiple vendors requires very specific skillsets and expertise – and that's before building an all-purpose abstraction layer for connecting them all.
The vast majority of enterprises don't have the in-house skills and expertise to manage, optimise, orchestrate, automate and govern multiple
clouds. So, they're starting to look to managed service providers (MSPs) and/or cloud service providers (CSPs) to do it for them.
Unfortunately, MSPs/CSPs are largely in the same boat – they are also experiencing a skills and knowledge gap when it comes to managing multi-cloud environments.
The Great Resignation that resulted from the Covid-19 pandemic impacted the tech industry particularly hard; according to Gartner, only 29% of IT workers have a "high intent" to remain in their current roles.
This makes it difficult to hire and retain employees with the necessary skills to handle today's multi-cloud demands.
Cloudbolt's recent Industry Insights report (Filling the Gap: Service Providers' Increasingly Important Role in Multi-Cloud Success) revealed that 80% of companies are so unsatisfied with their existing MSP and/or CSP, they are planning on replacing them with the next year.
Over 300 senior-level large enterprise MSP/CSP customers all over the world were surveyed for the study. When asked about the specific shortcomings of their MSP or CSP, the answer most commonly given was a failure to lower costs in a significant way (60%). Other common answers
included not having enough multi-cloud options (58%), insufficient automation enablement (50%), and little to no visibility into cloud spend (41%).
When MSPs and CSPs lack the skills to deliver on these fundamental capabilities, they won't be able to build the superclouds that all types of enterprises need today.
The kryptonite to the kryptonite
If you want to leverage a supercloud of your own but are unable to build and maintain it yourself, then you are the perfect candidate for having supercloud functionality and capabilities delivered as-a-service from an MSP and/or CSP. This means it's critical for MSPs/CSPs to overcome this
marked skills gap so they can provide the abstraction, visibility and interoperability necessary for superclouds to work. It's not a choice – if they can't, they won't be able to compete because they are unable to give customers what they need.
Even though the majority of enterprises are dissatisfied with their MSPs/CSPs, 85% still believe MSPs/CSPs can accelerate digital transformation, and 81% still believe MSPs/CSPs can help
enterprises cut spending. That means they haven't given up on the promise of MSPs and CSPs; they just don't think they've found the right provider. In fact, almost all respondents (97%) said they were willing to pay a premium to a service provider that can deliver where their current
provider can't.
Luckily, there are companies like CloudBolt offering comprehensive abstraction layers known as frameworks of capabilities that rationalise across multiple clouds and interface with private clouds as needed. Implemented properly, it's like having turn-key supercloud capabilities that orchestrate automations, accelerate integrations, enable vast efficiencies at scale, and further advance security and compliance.
With four out of five enterprises up for grabs in the next year, MSPs and CSPs have a prime opportunity. Those who can close the multi-cloud skills gap and provide the benefits of a supercloud to enterprises that don't have hyperscaler budgets will be the industry leaders for
years to come.
True cost optimisation, abundant multi-cloud options, seamless automation enablement, and full visibility and interoperability across all clouds and tools is something everyone needs, not just hyperscalers. As the new cloud order matures, this won't be "super" – it will be standard.