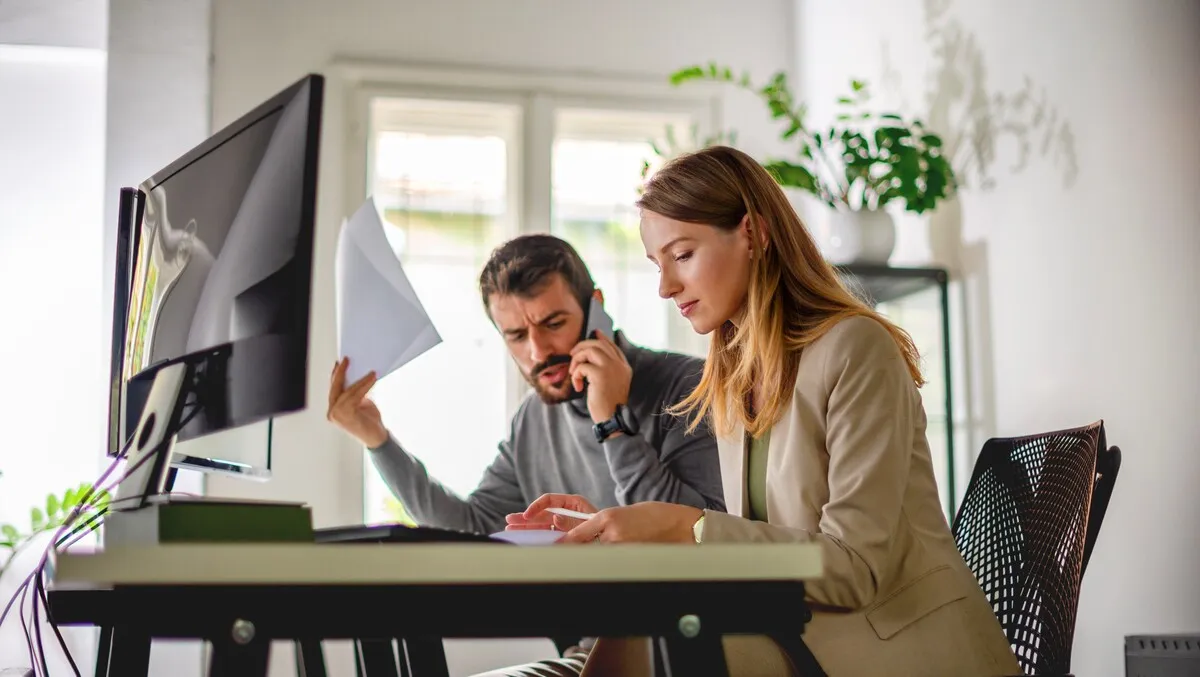 Who you gonna call? (When shared responsibility muddies the waters)
Having the right technology, software and devices to run your organisation is one thing, but knowing who to turn to when things go wrong is another, especially when you're unsure exactly who is responsible for what.
While most organisations have come to terms with the shared responsibility model for cloud security, when it comes to determining who's responsible for supporting other facets of business technology, there's often less clarity.
Defining liability isn't much easier on the distributor side, either. For example, we offer not only professional services to supplement partner capabilities and resources but also many vendor products as part of our larger solutions – so understanding who should take care of what can be confusing from an end-user perspective. If something goes wrong, is it a distributor, partner, vendor or even a customer problem?
Time is money, always and forever
When your operation experiences technology failure, profits are lost, productivity falters, customer loyalty is tightly stretched – and everyone is understandably stressed.
The priority is to resolve the problem as rapidly as possible to enable a return to BAU and then to sort out who should ultimately shoulder responsibility for it. The issue of responsibility can be further muddied if there's a change of partner or vendor midstream or if you, as the customer or partner, haven't trained your technology team to provide first-line support and minimise potential issues.
Who is responsible for what?
A good, straightforward question, right? But in reality, there's often no clear, direct answer. A technology solution can often involve hardware from one vendor, application or cloud services from another, a distributor/solution provider who pulled them together, and a partner who implemented the solution or set it up to offer as a managed service - or even subcontracted the project out to a third party. There are endless variables and, therefore, a lot of wriggle room.
For example, what if (actually, it's a true story) a customer sourced the devices and services directly from the vendor, but the implementation fell over halfway through, and the parties 'broke up' before finishing the project? In this circumstance, who is obligated to pick up the support pieces? If you have a direct support agreement with the vendor, you can hardly expect your new partner to help without charging you for their time and expertise. We're all in business to make a profit.
From where we're sitting: End-user responsibility
I'm going to talk about this from our perspective. We believe that end-users have responsibilities too.
1. Take the time to understand the support agreement and chain of responsibility. That includes factoring in any complexities – like a midstream change of partner or vendor.
2. Follow through on recommended training to support the technology environment on a day-to-day basis. It's critical to not underestimate the importance of training your engineers so they can understand, develop, protect, and support your environment.
We believe in the power of autonomy, and so should you. Yes, your partner can hold your hand forever, but it will come at a cost if it falls outside of your support agreement. And over time, your solution ROI will go down if you end up with your internal IT resources twiddling their thumbs.
Our take on support and responsibility
This is us: If you have a problem with a solution that we deploy, we resolve it (and provide training to enable independence). If it's a 'bug' in our vendor's technology and solving it is outside of our scope or capability, we revert to the vendor on your behalf to resolve the issue. If it's a problem caused by your people failing to learn the technology and, in effect, 'breaking' it, then the matter is up for discussion. And in the event of device failure, we sort it out using our trained resources or ask our vendor to step up.
Some partners offer standard support models which require you to go directly to the original vendor or distributor in the case of faulty devices or buggy software. To us, though, that doesn't speak of a strong support model or a robust relationship roadmap. We know it's not fun being tossed in at the deep end and being expected to swim when you have little leverage with an international vendor.
This is why we suggest you consider additional paid support levels where your partner or distributor acts as the go-to person between all parties. For example, if you have an issue with a device provided, they can do the legwork to replace it, as well as load it with a backup of your configuration and make sure your network is stabilised.
To finish up, my suggested takeaways are:
1. Invest in your technology: Train your people to minimise seeking support (bugs and device faults excepted).
2. Have clarity: Understand who is responsible for what upfront, so when you do need help, there are no surprises, delays, or fist-shaking.
3. Be autonomous: Look for a partner who is on your side but doesn't seek to make you dependent on them.
I know from long experience that whether you are a vendor, distributor, partner or customer, problems are inevitable. It's how you handle the issues and take responsibility, shared or otherwise, that makes for a happy ending – or not.