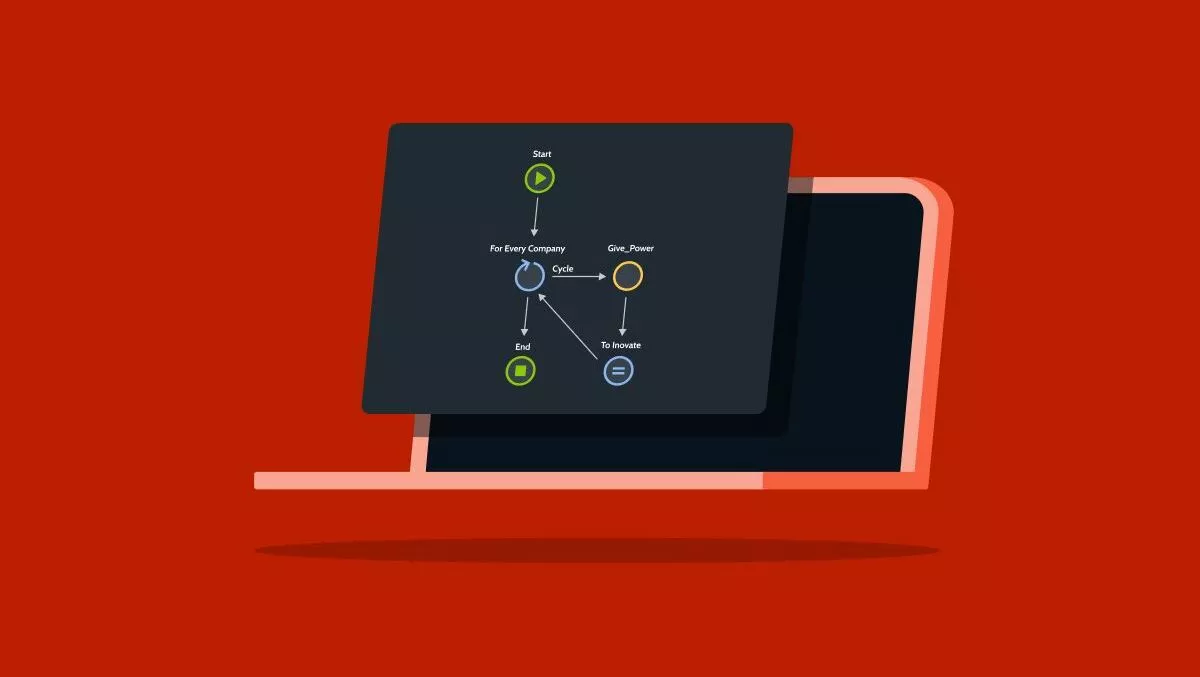 Why a modern app development platform is essential for every enterprise toolkit
FYI, this story is more than a year old
The business landscape is changing. The last 20 months have shown us that to survive and thrive organisations need to adjust rapidly and be prepared to find new ways to connect with customers, partners, and their whole ecosystem, and embrace new ideas and business models. And technology has been keeping up with that change. Cloud platforms, for example, have evolved dramatically over the last five years; modern development approaches like DevOps, agile, and enterprise low-code platforms have accelerated the development process, and quality checks are built-in.
Analyst firm Gartner is watching this evolution play out in real-time. The company predicts that by 2025, 70% of new applications will leverage a modern application platform that uses low-code or no-code technologies.
It's a new playing field for some organisations, particularly those still focused on traditional development approaches to build their business-critical applications.
Building enterprise-class applications is too hard, and it gets even harder when there are too few developers that spend most of their time dealing with ever-increasing application backlogs, leaving little or no time for innovation. Additionally, with traditional app development, organisations are often unable to deliver a variety of use cases quickly, build scalable or future-proof apps, or integrate with existing apps and third-party solutions.
While traditional app development has its place, organisations must look to modern app development platforms as the future. So, where do organisations start?
A modern, enterprise-grade app development platform will create the building blocks of a better future because it automates the software development lifecycle and augments the productivity of development teams. This way, they can focus on that final inch of the application that truly makes the difference.
In addition to that, the right application development platform can enable multi-disciplinary teams consisting of business and IT to collaborate on the development of applications quickly and efficiently. This cross-functional development approach delivers the whole-team collaboration that enables organisations to capitalise successfully on developer knowledge and business expertise.
App development is more streamlined and more accessible than ever. Still, it needs governance to ensure that IT teams can deliver and govern a large application portfolio and avoid issues with shadow IT.
Organisations can now create custom applications, interfaces, workflows, and other critical business systems, but there's one more caveat: not every modern application platform is created equal, and not every platform is suited for every use case.
To help companies understand the modern application platform market, Gartner recently released their 2021 Gartner Magic Quadrant for Enterprise Low-Code Application Platforms. In this report, they divided platforms into those who are challengers, visionaries, niche players, and leaders based on things like product capabilities, vendor operational health, market track record, and product vision.
Not only did Gartner name OutSystems as a Leader among vendors, but OutSystems is also the only company to receive a Customer's Choice distinction as voted by hundreds of customers.
OutSystems designed its platform to be suitable for the widest range of industries and use cases. What's more, OutSystems specialises in modern application platforms, meaning it continually innovates and focuses on customer needs.
OutSystems provides a compelling enterprise-grade platform suited to every organisation's modern app development needs. It has everything organisations require to create modern, cross-platform enterprise mobile and web applications with capabilities that help development teams maximise their existing skills.
To find out more about how OutSystems is leading the way in modern app development, click here to access the full Gartner Magic Quadrant for Enterprise Low-Code Application Platforms 2021 report.