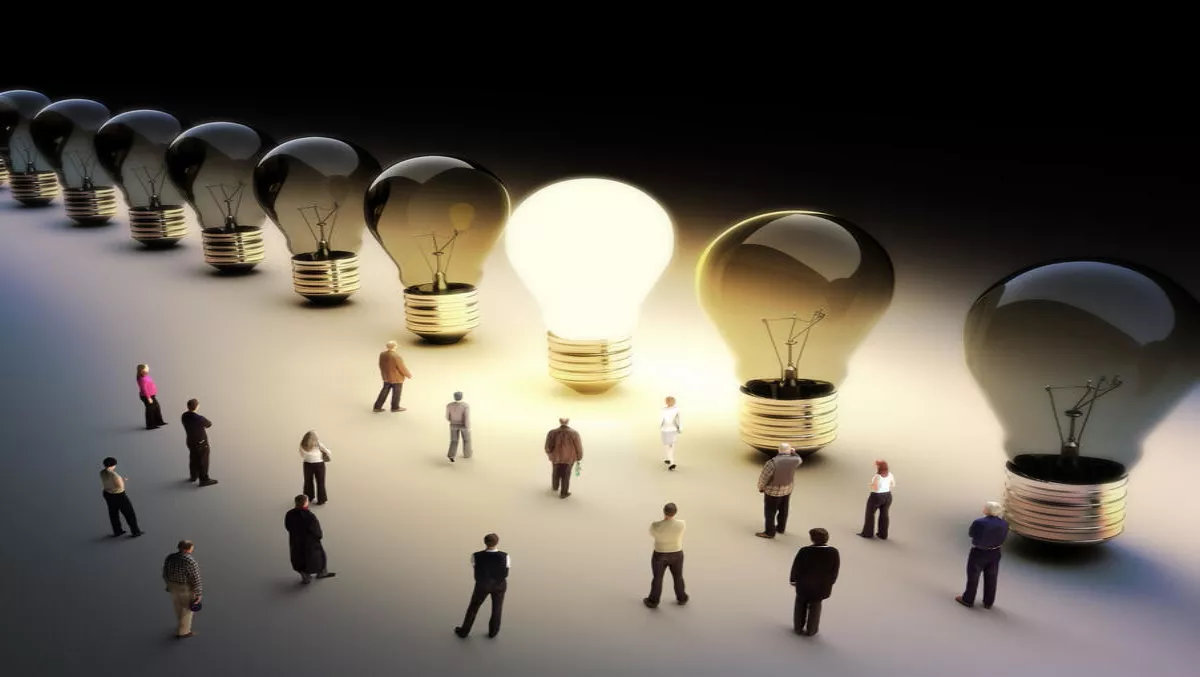 Why ANZ organisations need to embrace digital transformation
FYI, this story is more than a year old
In today's fast-paced economy, differentiating your business from the competition is no longer just a matter of product price, customer centricity, and service on demand. You must be an agile, digital organisation. And while technology is fundamental to success, it is no longer enough simply to implement good systems.
Instead, in a world where the cloud, social media, the Internet of Things (IoT), and mobile technology are the major forces driving demand and customer expectations—a total digital transformation is required.
According to analyst firm IDC, the worldwide big data and analytics market will reach US$210 billion by 2020; while the worldwide cognitive systems, content analytics and discovery software market will hit US$10.7 billion, and the worldwide internet of things market will hit 'a staggering' US$146 trillion.
IDC Australia is seeing an uptake of Australian organisations embracing big data and analytics associated technologies, with data driven intelligence and ego data governance and security rising to be top priorities for Australian executives.
A business today can no more compete without digital transformation than an elite athlete can compete without the highest levels of fitness. Digital transformation introduces an entirely fresh way to interact with customers and brings them on innovative 'digital' journeys, to promote unique value propositions, and to go to market in diverse and exciting ways.
Digital transformation is more than an IT upgrade or add-on. It requires a completely different set of disciplines to approach and achieve your goals. And these disciplines create the bridge between goals and accomplishment.
IDC Australia cites scenarios including optimisation of supply chain, improving customer experience and increasing crop yield and quality as just a few of the range of scenarios in which Australian organisations are embracing the associated technologies.
To engage the new world order requires a brand new approach to technology; one that is not constrained by previous IT department decisions and allows you the flexibility and independence to move forward as times change. And yet, one which does not require a wholesale "rip and replace" approach.
Although it may seem like an impossible challenge, there is a way forward. From extensive research and experience with customers, successful pioneers of digital transformation are guided by seven critical enablers:
Transformation: Streamlined processes orchestrated across multiple systems.
Integration: Consistent connectivity across all IT operations.
Data: Accounting for expanding data models across myriad systems.
Visibility: A real-time understanding of the entire business that enables quick response to challenges and opportunities.
Applications: Controlling and automating processes that span multiple applications and systems.
Scale: Leveraging big data for business benefits with processes that are driven by sophisticated analytics.
Connectivity: Easily sharing data both internally and externally in order to improve overall efficiency
To stay relevant, every enterprise must be data-driven, customer-obsessed, hyperconnected, and super agile. The seven pillars of digital transformation illuminate the path. But along with these crucial aids to navigation, the right tools are also essential for a successful journey.
Article by Gordon Gakovic, managing director of Software AG ANZ
Related stories
Top stories