Why Australian employees are unafraid of automation
Thu, 4th Apr 2019
FYI, this story is more than a year old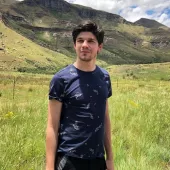 By Jacques-Pierre (JP) Dumas, Reviewer
The impact of robotic process automation is being felt from the boardroom to the shop floor according to a global automation report released today by Blue Prism (AIM: PRSM).
"Automate or Stagnate: The Impact of Intelligent Automation on the Future of Work" found that 88 per cent of Australian knowledge workers have had daily tasks automated (compared to 78 per cent globally). Some 64 per cent of Australian decision makers feel their organisations are well prepared for the changes that robotic process automation (RPA) will bring.

The report, which is based on research conducted with nearly 5,000 respondents globally, also found that 81 per cent of Australian knowledge workers are comfortable with reskilling in order to work alongside the digital workforce, while a further 82 per cent of knowledge workers say they're ready to take on a new job role.
This sentiment is contrary to a popularly held belief of the market and business decision makers that employees are afraid of losing their jobs to automation. In fact, only 40 per cent of knowledge workers harbour fears about job loss.

RPA and Intelligent Automation were identified by Australian business decision makers as solutions to the productivity problem (87 per cent and 75 per cent respectively), while both RPA (95 per cent) and Intelligent Automation (94 per cent) are crucially important in driving digital transformation.

Almost one-third of Australian knowledge workers (32 per cent) don't believe their businesses can remain competitive in the next five years with a purely human workforce. This, alongside time-saving, cost-saving and improved accuracy benefits that automation offers, could be amongst the reasons why 93 per cent of Australian business decision makers surveyed plan to extend use cases of automation across their businesses.
Change doesn't have to be hard
Despite the progress that has already been made, the report found that businesses need to address cultural considerations if they are to tap into the technology's latent potential. In order to increasingly incorporate RPA, 63 per cent of Australian knowledge workers agree that their businesses culture needs to evolve.
This is because more than half of respondents (55 per cent) have colleagues with concerns over the introduction of the technology, and 47 per cent aren't confident about their own ability to adapt to work alongside the digital workforce.

To this end, Australian business decision makers are conscious that they need to build trust among employees and the digital workforce (83 per cent). Unfortunately, 68 per cent of knowledge workers, believe their employers need to do more to build this trust.
Improving internal communications is thought to be the best way to do this by 72 per cent of business decision makers and echoed by 72 per cent of knowledge workers. Communication is followed by the need for in-depth training (72 per cent business decision makers, 72 per cent knowledge workers).

The report also found Australian organisations feel relatively well prepared for changes and are invested in making the adoption of RPA a success with 64 per cent of business decision makers reporting they feel that they are actively on the case of cultural change, incorporating the digital workforce into their daily working practices and encouraging human employees to engage with the technology. By contrast, 76 per cent of global business decision makers feel as well prepared.

76 per cent of Australian knowledge workers believe that acquiring new skills is essential to remain employable, which may make the cultural change and adoption process of automation and RPA easier.
Interestingly 66 per cent of Australian business decision makers (versus 76 per cent globally) agree their new hires are more prepared to work alongside a digital workforce, and that adopting these technologies is an important factor in attracting and retaining the best talent.