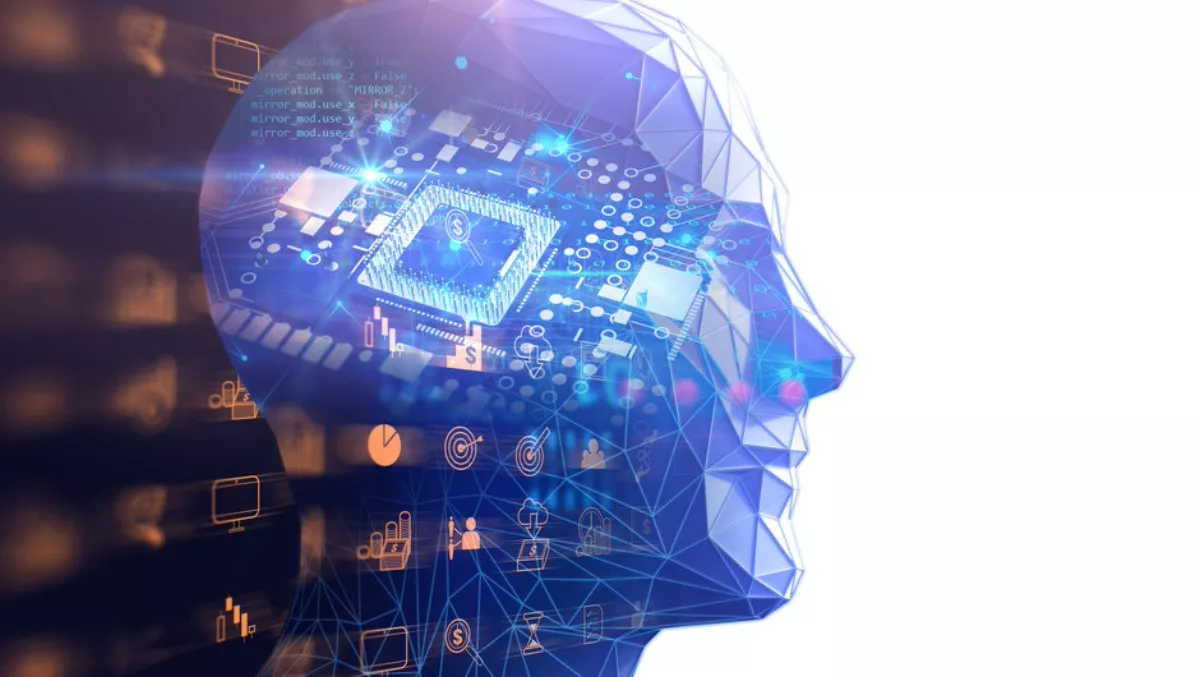 Why contact centre operators need to take advantage of intelligent automation
FYI, this story is more than a year old
By 2020, it is likely that customers will manage the majority of their interactions with brands without even talking to a human.
Perhaps this is why many business owners see the future of customer service in emerging technologies such as artificial intelligence (AI), software robots, and machine learning (ML).
The truth is, in today's hyper-competitive digital economy, organisations that choose to embrace intelligent automation will come out on top.
The call centre industry will be transformed by the use of intelligent automation to drive productivity and customer satisfaction.
Beyond the technology, it's essential for call centre managers and agents to focus on efficiency, so they can spend less time on routine activities, and more time on improving customer experience, driving customer loyalty and increasing the lifetime value of their customer base.
Customer service transformed
The traditional contact centre operation model has largely been based on a tiered approach to customer service: A customer calls to resolve an issue, the agent fields the call and after answering some basic questions, the customer is routed to the appropriate department or representative to handle the issue.
With the emergence of technologies like conversational interactive voice response (IVRs), intelligent routing and triage, virtual assistants, social media, and chatbots, the call centre value chain has become more sophisticated, expanding far beyond the human agent.
The traditional contact centre model has evolved to support multiple channels and advanced technologies.
On the other hand, many environments still struggle with creating a seamless omnichannel experience.
Today, many customer service centres now have multi-channel capabilities.
And, yet, most lack any form of advanced customer service case management or problem resolution functionality.
While the ability to manage and escalate a customer's case across channels may have once been a luxury, today's customers expect nothing less.
This is the age of ever-rising customer expectations.
Customers expect their issues to be resolved in real-time, which is driving the pivot to a concierge approach to customer engagement.
To succeed, enterprises need to prioritise customer journey mapping and gain a deeper understanding of the capabilities required to deliver exceptional customer experience.
Technologies like AI, machine learning, IoT, and Robotic Process Automation (RPA) have immense power to simultaneously help develop this foundational understanding, while delivering on the promise of providing transformative customer experiences.
Building a smarter contact centre
Call centre agents are the frontlines of the contact centre.
They must be able to seamlessly navigate multiple communication channels – in real-time – across the customer journey.
This is where a core suite of seamless, multi-channel technology integrations, including automated business processes, unified data, and intelligent software robots, can empower agents by providing context to customer interactions via a comprehensive customer record.
Intelligent automation has the power to bridge communication channels and back-end systems across the enterprise, to deliver a single view of the customer.
Built on a case management approach, combining AI and automation capabilities can enrich case logic by providing recommendations for better, faster problem resolution.
Additionally, this convergence of technologies can also help contact centre operators maintain comprehensive communication histories across every channel, and ultimately empower agents to consistently meet customer expectations.
The Target Group example
Target Group, a leading software and business process outsourcer in the UK, delivers solutions for loans and mortgages, savings, investments and insurance to the financial services industry.
A large number of top global banks use Target Group's software and services to manage their lending and investment portfolios.
The services offered by Target Group help deliver cost reduction, increased productivity, and reduced risk to the business.
Over 50 major financial institutions across the UK, Australia, and New Zealand rely on Target Group's services, to manage US$27bn of assets from over 18 million accounts.
Target's engagement model is through business consultancy based on extensive industry knowledge of regulated marketplaces, technology and process IP that delivers added value to its clients.
Effectively managing the Target customer experience and lifecycle is crucial to the business.
In addition, Target's institutional customers often require expert guidance and systems to manage their own end customer experience.
Recently, a large financial institution was required to undertake a customer remediation programme as a result of regulatory issues with the promotion of certain products it had historically sold.
The company needed to quickly rectify the issue with its customers and implement a remediation program to provide the regulator with confidence that customers would be appropriately contacted and redressed if required.
There were over 80,000 customers that were potentially impacted and the client needed support to quickly organise a solution to deliver this.
Target identified the need to create a robust, compliant, highly auditable solution to support the clients need to contact impacted customers, manage communication and provide suitable resolutions.
The organisation turned to Appian to deliver a modern enterprise solution to manage the lifecycle of the customer journey including contact management, query management, complaints management, remediation fulfilment and reporting.