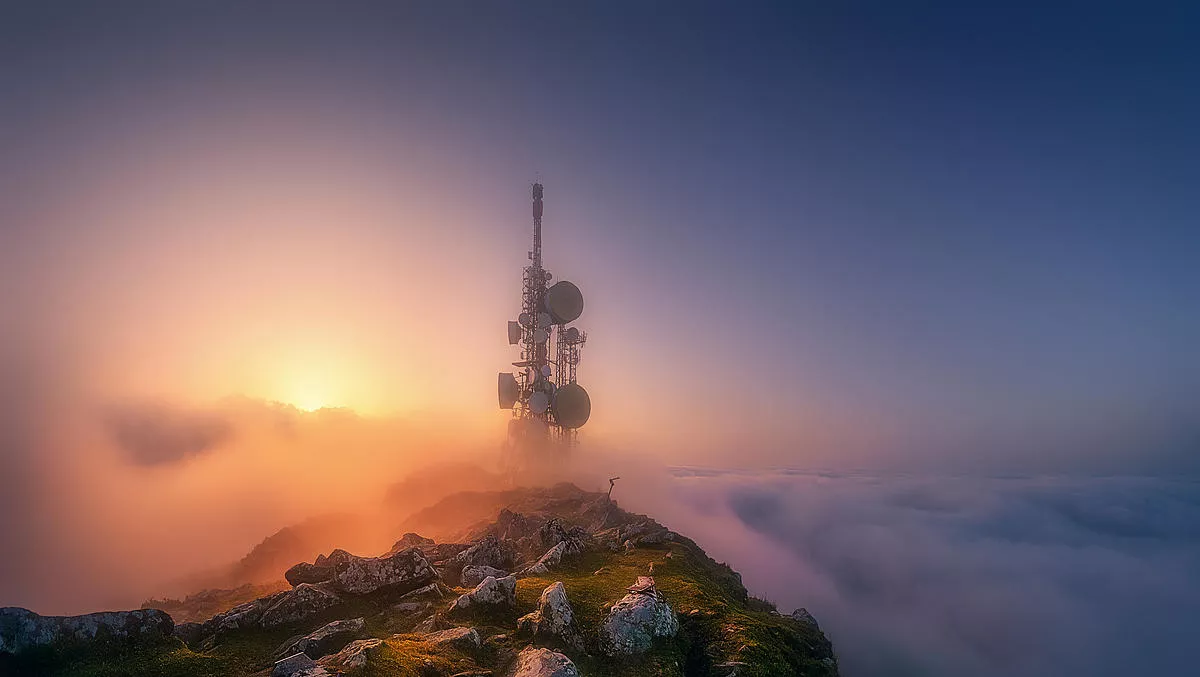 Why data analytics is helping telcos 'keep the lights' on during unprecedented times
Wed, 8th Apr 2020
FYI, this story is more than a year old
Our 'new normal', as we adapt to living and working in a COVID-19 era highlights the mission critical role that technology leadership continues to play in all our lives. One where having almost instantaneous access to data and the ability to communicate from anywhere has never been more business critical.
Last week, Australia's major telecommunication service providers were granted authorisation by the ACCC to collaborate to keep critical services operating effectively during the current COVID-19 pandemic. A welcomed move, as Australia continues its transition to the 'new normal', while also taking necessary steps to mitigate economic impacts.
Within New Zealand, major telco operators have made similar moves, covering everything from heightened network monitoring through to setting up non-contact retail collection points to keep access to essential products available.
In fact, almost overnight, companies throughout Australia and New Zealand are having to rethink the way they operate every aspect of their business. From how to effectively manage teams of people working in self isolation, to relooking at the way they go to market to maintain delivery of products and services. However, irrespective of the business we are in, our reliance on telecommunications, digital technology platforms and infrastructure has never been greater.
The risk of customer churn is heightened for those whose service delivery falls below expectations. With network optimisation critical, telcos are using advanced data analytics and machine learning to monitor and manage network capacity, build predictive capacity models, identify bottlenecks, and prioritise and plan network expansion decisions. They're also using advanced analytics to predict network capacity, mitigate business disruption and 'keep the lights on'.
Companies like Cloudera are supporting telco customers to reduce degradation risks through data analysis and ensuring current platforms are stable and operating. We're also seeing growing demand for billing dynamic capacity models which predict potential network failure based on real-time components.
In Europe, one telecommunications provider is leveraging analysis of its CRM to GPS data to help manage health and safety protocols in addition to improving customer service during outage callouts. This includes identifying which customers have issues that require in person visits and the most efficient way to service them in person. They're also using their data to best protect the wellbeing of staff and make informed business decisions to best support their customers. They call it 'COVID-19 Geofence'.
Locally, telco providers are leveraging customer experience analytics to build a 360-degree view of their customer journey across all channels and lines of business. From this, they're building prediction models to identify a customer base for personalised offers, even during this uncertain time.
Well before this current global business disruption set in, telcos were some of the largest aggregators of data on the planet with access to an unprecedented number of data sources including customer profiles, customer usage patterns, apps downloaded and sensor data. And that volume is continuing to grow. Telcos need to ask themselves how they can leverage this treasure trove of information and turn it into something meaningful for our post COVID-19 world. Ultimately, it comes down to customer retention and growth, they're the drivers.
With cutting-edge analytics, machine learning, and artificial intelligence, telcos can analyse large amounts of real-time data to drive significant business impacts.
The main ways forward-thinking telecommunications operators are using data and analytics include:
1. Customer Experience Analytics: leveraging deeper customer analytics to build a 360-degree view of the customer journey across all channels and lines of business has never been more relevant. From this, Telcos can build prediction models to identify and anticipate personalised offers and recommendations.
2. Network Optimisation: advanced analytics and machine learning are increasingly mission critical to monitor and manage network capacity, build predictive capacity models, identify bottlenecks, and prioritise and plan network expansion decisions. Using advanced analytics, Telcos can also predict network capacity.
3. Operational Analytics: For providers seeking to ensure peak operational performance, key day-to-day operational data offers insights for revenue assurance, fraud, cybersecurity, financial forecasting, and equipment maintenance.
4. IoT and Digital Services: CSPs can offer more than a connectivity point of the Internet of Things (IoT), it also provides analytics and verticalised solutions for specific industry domains.
5. Connected Ecosystems: CSPs can effectively perform their role as a crucial enabler of interconnected technologies – such as smart cars, homes and cities.
With the IoT ecosystem expected to reach 25 billion connected devices by 2025, it presents a unique area of opportunity for Australian and New Zealand telco operators to diversify their offerings and embrace new transformational business opportunities.
A sophisticated and thoughtful use of data will prove a critical business differentiator in this new environment. Likewise, the opportunities for growth and transformation as we look towards the post-COVID-19 recovery phase are extensive.