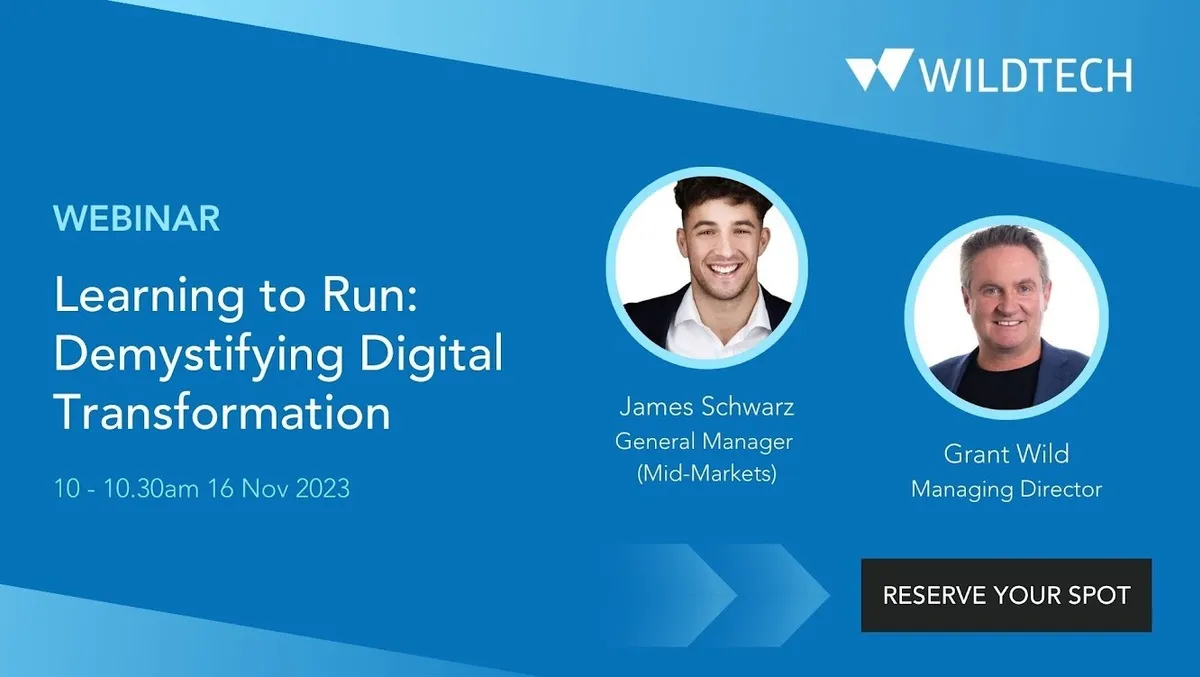 Why digital transformation is a culture not a mystery
All areas of business have their "holy grail" – the pursuit of something so monumental that achieving it puts you in a seemingly untouchable position. In technology, that's digital transformation.
It's a quest that most of the industry is on. Gartner research found that 89% of board directors say that digital is embedded in all business growth strategies. However, only 35% have achieved or are on track to achieve digital transformation goals.
What sits behind that disconnect? It would seem to boil down to the reality that while digital transformation as a concept has been around for years now, in many ways, it remains as elusive as the actual holy grail.
There is a fundamental misunderstanding between expectation and execution with digital transformation, for one thing. Too often, it's seen as a destination rather than an ongoing journey of interrelated go-lives. The most effective transformation strategies involve a perpetual state of controlled evolution, where there is no distinct "end" and rather an enterprise-wide embracing of ongoing disruption that ebbs and flows. Many company directions mistakenly believe that they are greenlighting a one-time project with a defined completion point.
This is why we're seeing the rise of the Chief Transformation Officer among those who are doing transformation well. Unlike the previous acronym "CTO" – Chief Technology Officer - this new CTO isn't subservient to the CIO or an operationally important leader who never leaves the IT circle. The Chief Transformation Officer has a role to play in board meetings and operates across all lines of business.
This is just one example, and it's always about more than the individual. Ultimately, what we see time and time again is the organisational environment being critical to the ideation, implementation and adoption of ongoing digital projects. Breaking through to the new world of interconnected systems, data-driven decision-making, and enhanced productivity - can often mean overhauling the day-to-day of your employees and customers. You can only do that in a culture of change that is receptive and ultimately hungry for continuous and sustainable improvement.
For those who do this well, there needs to be a lot of myth-busting and challenges overcome across the breadth of the organisation. Just some of these include:
Challenge 1: The Distraction Phenomenon.
A significant number of companies are lured by the promises of emergent technologies, such as cloud computing and AI. However, integrating these technologies without the necessary infrastructure or strategy can result in wasted resources. It's crucial to resist the temptation to chase after new technologies without a clear understanding of how they fit into the broader digital transformation strategy.
Challenge 2: Gaps in Understanding
Many businesses lack a clear understanding of what digital transformation truly entails. Without a solid grasp of their actual needs and the key elements required for a successful transformation, their efforts are bound to be misaligned with organisational goals, resulting in inefficiencies and missed opportunities.
Challenge 3: Lack of Maturity
Organisational maturity, or the readiness to embrace and implement transformative changes, is often lacking in companies. A deficiency in maturity can lead to resistance to change, the absence of a clear vision and strategy, resource limitations, and prioritisation of short-term goals over longer-term objectives. Businesses need to mature in their approach to digital transformation to overcome these challenges.
Challenge 4: Haphazard Adoption
Rushing into the adoption of new technologies without laying essential groundwork can exacerbate challenges. This can lead to inadequate security measures, network capacity limitations, and hardware resource deficits. Integrating disparate systems without ensuring their seamless integration can result in a fragmented operational landscape that hinders efficiency and coherence.
Challenge 5: Overlooking System Impacts
Organisations often focus on specific system requirements without considering the broader implications of integration. For example, deploying a new POS system without evaluating its potential impact on existing financial processes can lead to unexpected disruptions, inefficiencies, or conflicts due to unanticipated interactions.
Challenge 6: Lack of C-Suite Sponsorship
C-suite engagement is crucial in steering digital transformation. When senior executives endorse and comprehend the project's objectives, the likelihood of success increases dramatically. Without committed sponsorship and ongoing buy-in from the C-suite, organisations are likely to fall short of their transformation goals.
CTOs have a lot of work to do in demystifying transformation before they can successfully drive it as the future and ongoing strategic vision across the business whole.
Wild Tech is hosting a Webinar on November 16 to do our part in demystifying transformation. The 45-minute webinar, hosted by myself and James Schwarz, the Wild Tech General Manager Mid-Markets, will delve into topics including:
The mindset shift that is required to approach digital transformation.
How to overcome some of these expensive (but avoidable) challenges.
The most effective way to approach digital transformation so that your organisation is set up for the next ten years.
The webinar will be hosted here: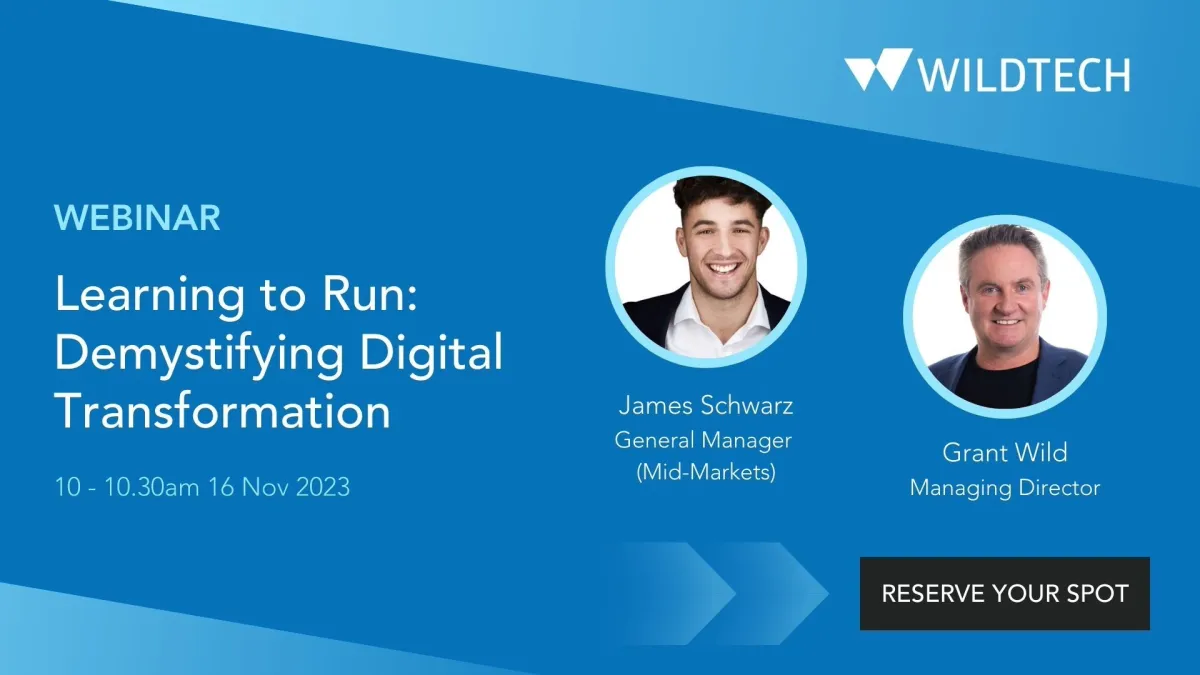 Organisations that can get on top of transformation will find themselves in a particularly compelling and disruptive position moving forward. The sooner they can grapple with the myths around digital transformation and find that holy grail, the healthier their long-term business forecasts will be.