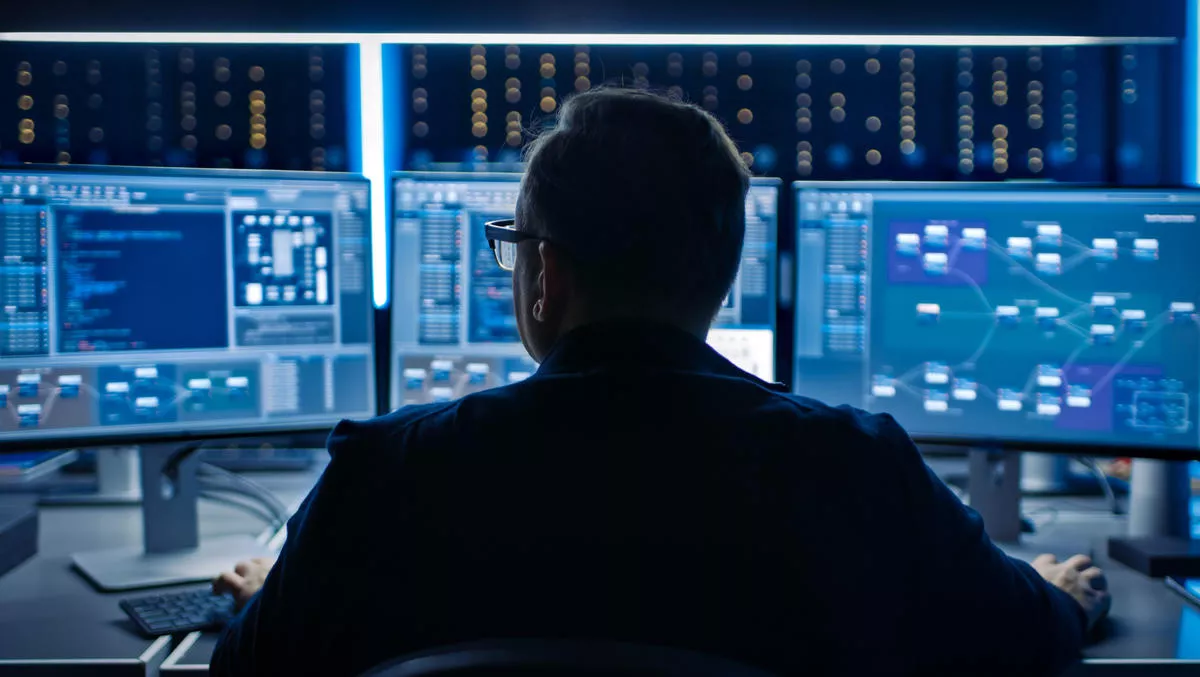 Why effective data warehousing is critical in today's data-driven economy
FYI, this story is more than a year old
Article by SnapLogic field CTO Brad Drysdale.

Data is the lifeblood of modern business, and the flow and storage of this data is essential to ensuring companies can make critical decisions with the right intelligence.
Data warehousing is a big part of modern data storage practices, as it enables organisations to bring all of the data they have into one place. By rationalising information in a single data warehouse, businesses can get a much more holistic view of their data estate, which in turn allows them to accelerate internal processes, deliver better analytics, and ultimately save time and money.
Research from Forrester has shown organisations are investing more of their capital in data warehousing and data lakes than ever before. Yet, even with the increased spend, the process of moving data into a data warehouse or data lake can be plagued with pitfalls and hurdles.

The challenge facing businesses
Data can be challenging to manage, so it's rare to come across an organisation that doesn't have data that is missing, duplicated, or stored somewhere unexpected.
It's therefore unsurprising that, according to our own research, 83% of IT decision-makers (ITDMs) are not completely satisfied with the performance and output of their data management and data warehousing solutions.
For many, this dissatisfaction is amplified by legacy technology restricting data movement and increasingly complex data types and formats, as well as the growing number of applications and data sources that organisations are using today. With the average organisation hosting 115 distinct applications or data sources and only half of these (51%) adequately integrated, the data warehousing problem is plain to see.
Ultimately, the first step in tackling these challenges is to acknowledge the problem and understand how the current data landscape looks. By accepting their data landscape state of play, businesses can then start to build out an action plan to streamline and accelerate change — this should take into account an organisation's tech stack, in-house skillset, and the future needs of the business.

The role of automation
From our research, 42% of ITDMs stated that they had data management and warehousing processes that could be automated, but which were currently being done manually. This is shocking when considering the clear ability of automation to save IT teams both time and money when managing data and data warehouses.
Automation can accelerate all stages of data management and data warehousing, including data collection, integration, preparation, storage, sharing, and analysis. This can lead to improved data quality through consistent handling processes and reduced errors, while increasing IT productivity as they have more time to focus on business-critical tasks, ultimately reducing costs and driving higher ROI.
By introducing automation to this aspect of the organisation, employee time can be redeployed to speed up innovation and deliver better business value.

Should businesses increase their data management and warehousing budgets?
Despite the uncertain times, our research showed that many IT leaders are boosting their data budgets, with 73% of ITDMs in the study saying they had increased their budgets for data projects by up to 50% in the past year.
However, increased spend doesn't necessarily mean increased ROI – output is also reliant on the insights that can be extracted from the data, whether the data is flawed, and if the data can be delivered to the right place in time. Ultimately organisations need to take a highly critical look at their data management processes before making those budgetary decisions.

Deploying successful data warehousing initiatives
Below are seven simple steps all businesses should think about when trying to make their data warehousing projects a success:
Establish a data culture
Teach everyone in the company, from the intern to the CEO, the value of data and what the organisation hopes to achieve. This needs to be hardwired into the way every employee thinks, informing every decision that is made.
Define the data objectives
Building on the previous step, understanding what the organisation wants from data and being clear to the rest of the organisation about goals and desired outcomes is essential.
Understanding the objectives will help with building the right tech stack, and ultimately support the organisation in creating an effective data strategy.
Assess the existing technology toolbox
Before creating and loading new data warehouses, take stock of the current tools used across the organisation, both on-premises and in the cloud. Work out what needs replacing, updating, or consolidating.
Define data sources
Take time to identify the different applications and data sources the business is using and where and when they are being used. This will give the organisation a head start on knowing which workflows to streamline, which processes to automate, and which data siloes to integrate.
Integrate, automate, and load the warehouse
Next, it's time for extracting, transforming and loading (ETL), or extracting, loading and transforming (ELT) from the data sources, systems, and application into the data warehouse. An essential sub-step here is picking a modern, flexible, self-service integration solution which can connect both applications and data from on-premise, cloud, or hybrid environments.
Report and analyse
Rationalise the new data infrastructure by bringing it together in an easy to use interface — this will help the IT team make edits and adjustments as well as report back to management on the data warehousing initiative. The easier data warehousing is to understand, the more people there will be who will be able to contribute to data projects.
Monitor, measure, iterate
Monitoring and editing is the final step. With everything in place, continuous improvement should be straightforward, allowing for the adjustment of data warehousing practices to fit the requirements of the business at the time.
Related stories
Top stories