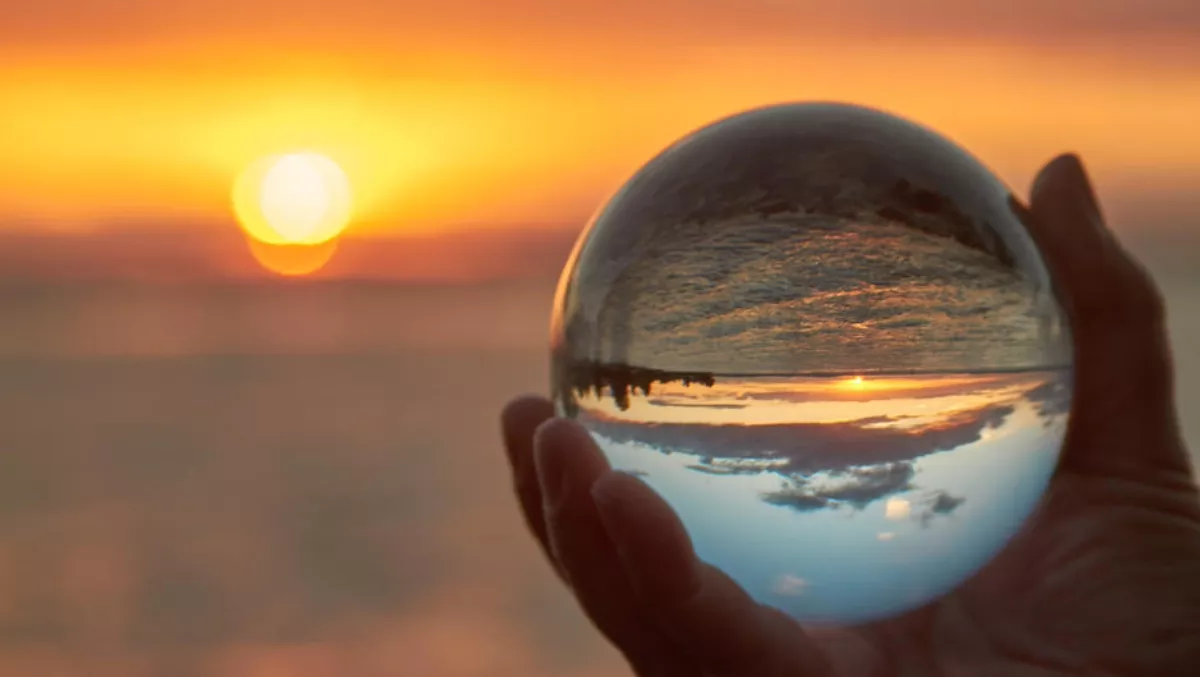 Why the future of customer experience is both human and machine
FYI, this story is more than a year old
Article by Touchpoint Group CEO and co-founder Frank van der Velden
Artificial Intelligence is a hot topic right now, but nowhere more so than when we talk about the future of work and automation. Are we developing technology that will ultimately undermine us? Will we even expect to engage with other humans, or will increasingly smart technology take their place? While there's plenty of opinions in this space, when it comes to customer experience don't believe the 'robot revolution' will happen overnight.
In a recent McKinsey survey of customer care leaders, more than 60 percent of these leaders were sceptical about eliminating inbound voice calls within the next ten years. In fact, their conclusion was that the most successful tactic is to take a dual approach, levering the best of technology while focussing on improving human-based interactions in the call centre.
Working with leading organisations in the telecommunications, insurance, banking and energy retail categories, we've identified a similar state of play. While AI technology such as chat bots can potentially help to stem the growth of call volumes, we are also seeing more government action to strengthen consumer protection regulations. Add to this the steady increase of products necessary to maintain or grow market share in these highly competitive categories and it's clear that AI solves part of, but certainly not the whole problem.
Here's the thing: customers don't wake up each day thinking about their telco or bank, unless they want something or have a problem. Millennials (the most influential generation since the baby boomers) will typically conduct their needs online in the first instance, and only if they can't solve their issue online will call the call centre - and when they do, they expect their need to be resolved in one call and within a reasonable time window allowing for the complexity of the need.
The growing expectations of consumers places increasing pressure on call centres, which are still today one of the most valuable areas of an organisation's human resources when it comes to improving customer experience (CX).
As consumers expect more from their service providers, call centre managers need easy-to-use tools to enable them to understand root cause - since it's simply just not possible for them to review all call recordings, customer feedback and whatever other data the organisation generates from customers.
Thankfully this is where AI is best applied to support CX tactics in enterprises. A tool like Ipiphany can help with the heavy lifting of data processing through combining not just structured but unstructured data, analysing literally billions of combinations in minutes to give managers a granular view of what factors are driving performance: good, bad and everything in in-between.
Instead of relying on a host of human specialists such as data scientists, call centre managers have the precise measurements at their fingertips to make data-driven decisions quickly and reliably.
Integrating AI solutions as a support to a human team has the further benefit of ensuring metrics from call centre systems give the correct message.
We recently worked with a retail bank that was experiencing increasing customer churn with one of its more complex products. In the eyes of its customers, the product suffered from both poor product knowledge in the call centre and poor website support, but as a by-product of the root cause analysis performed by Ipiphany, the bank found that at a certain intersection point in interactions (a 550 second call duration in this case) the customer experience score declined, and the customers affected were found to be more likely to churn.
The bank used this analysis to remedy this experience on multiple fronts to arrest churn and reduce call centre volumes. Because root cause is made up from a number of factors, it requires deep analysis to understand and resolve - and that's where an AI can really help plug the gaps.
In conclusion, while the majority of leaders don't believe automation will replace humans in this area it's clear that AI tools offer valuable opportunities to improve both the actual customer experience and managers' understanding of the factors driving CX performance metrics at a granular level. Rather than seeing machines as a threat, we should be looking to deploy focussed AI solutions to alleviate call centre load and better educate our teams to understanding their customers - an integral part of business now and well into the future.
Related stories
Top stories