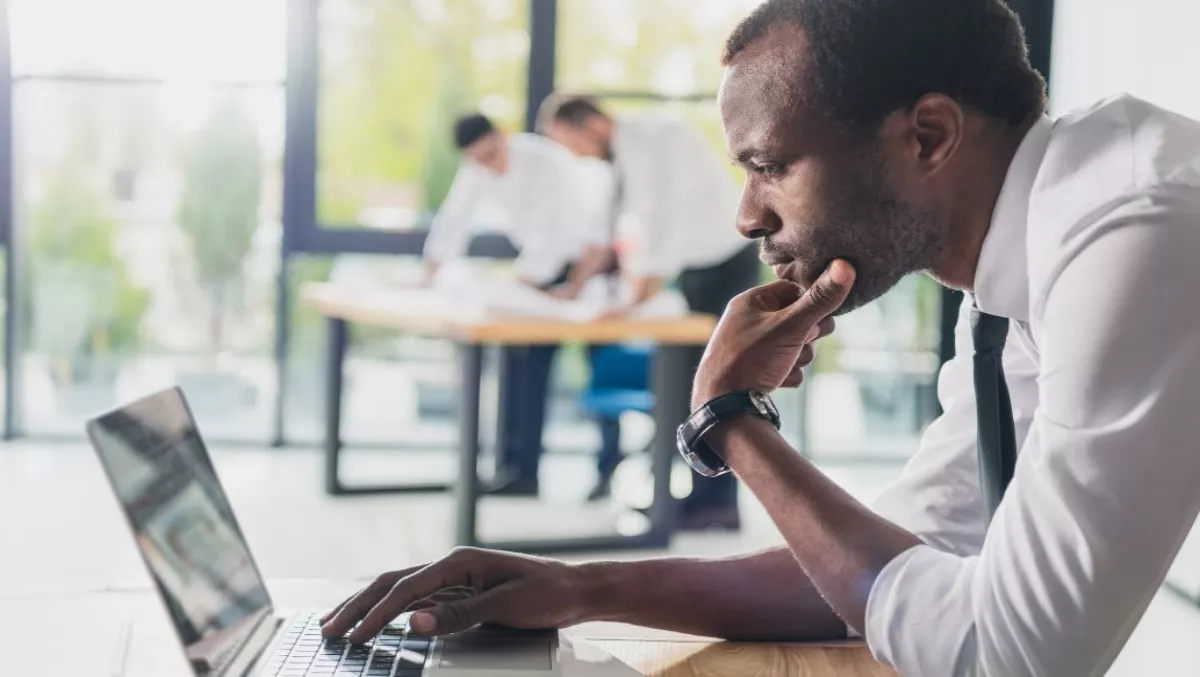 Why governments should invest in citizen engagement platforms
FYI, this story is more than a year old
Between citizens' reasonable expectations of their interactions with government and their real-life experiences lies a gap that's rapidly becoming a gulf.
The digital revolution has seen businesses around the globe race to overhaul their ICT infrastructure and processes in order to make their dealings with customers instantaneous, paperless and friction free.
The same cannot be said of all Australian government agencies; rather, those which can make this boast with validity are in the minority.
Mind the gap
The gap is not only a source of frustration for citizens – it erodes trust in the Australian government which espouses policies centred around deliberative democracy, co-regulation and voluntary compliance, yet does not attend to the mechanics that can make the intent work in practice.
National Archives of Australia director general David Fricker made reference to this in a Senate occasional lecture last year, observing that prompt and reliable provision of information was the key to building trust in public institutions and ensuring Australians were receiving the very best public services.
"The government needs to act to guarantee that when people go looking for information and they find government information, they are finding the real thing…We have to be at the front and we have to be where people are," Fricker told listeners.
Technology can bridge the gap. It can be used to establish Citizen Engagement Platforms which open up two-way communication channels and allow complex journeys through government services to be navigated less painfully.
A relatively new term in the software sphere, researchers have defined Citizen Engagement Platforms as single systems which can facilitate interactions, dispense information, personalise customer interactions and enable transactions.
Getting on the platform
Some government agencies, both at home and abroad, have noted the potential of these systems. A growing number are exploring or implementing Microsoft's Dynamics 365 as a Citizen Engagement Platform to support new and enhanced digital interactions with the Australian public.
It's a promising development, given Dynamics 365 can be employed to facilitate multiple new ways of working.
They include providing all staff with a single view of citizens, eliminating bottlenecks, automating workflows, capturing real-time data from frontline service delivery activities and deploying applications rapidly.
Tallying the benefits
Not sure if there might be anything in it for your organisation? Here are some ways in which a Citizen Engagement Platform can be used in the public sector.
Coordinating service delivery
Individuals having to provide the same information multiple times to the same agency is a common phenomenon. A Citizen Engagement Platform would make this duplication unnecessary, by enabling the creation of unique citizen profiles. With appropriate privacy controls in place, information could then be easily shared by staff across the agency.
Releasing and testing policies
Testing public reaction to proposed new policies can be hit and miss – and expensive – if traditional methods such as focus groups and surveys are the means by which sentiment is gauged. By contrast, a Dynamics 365 Citizen Engagement Platform can garner more representative, real-time feedback by using social media to conduct sentiment analysis exercises.
Improving licensing workflows
Online licensing applications can be easy to submit but more often than not they hit bottlenecks within an agency if multiple approvals are needed and the process of passing them up the line is a manual one. A Citizen Engagement Platform can automate the process and allow applications to be tracked as they travel through the system.
Responding in emergencies
Things change rapidly when a major crisis is in full swing and successful management depends on having the most up-to-date information at hand. A Citizen Engagement Platform can allow an agency to collate information from staff on the ground and disseminate directions back out to teams in real time.
Managing stakeholders
Improved communication and more efficient processes make for better stakeholder relations – both internally and externally. A Citizen Engagement Platform can be used to create standardised workflows which allow staff to manage and track stakeholder engagements and interactions, whenever and however they take place.
Benefitting from experience
Expert advice can assist your agency to identify the potential applications and benefits of a Citizen Engagement Platform. Using external expertise and a fresh set of eyes to evaluate communication and service deficiencies throughout the enterprise can allow you to build a business case for transforming the way interactions are managed.
Article by Veritec executive of business applications Leigh Brady.
Related stories
Top stories