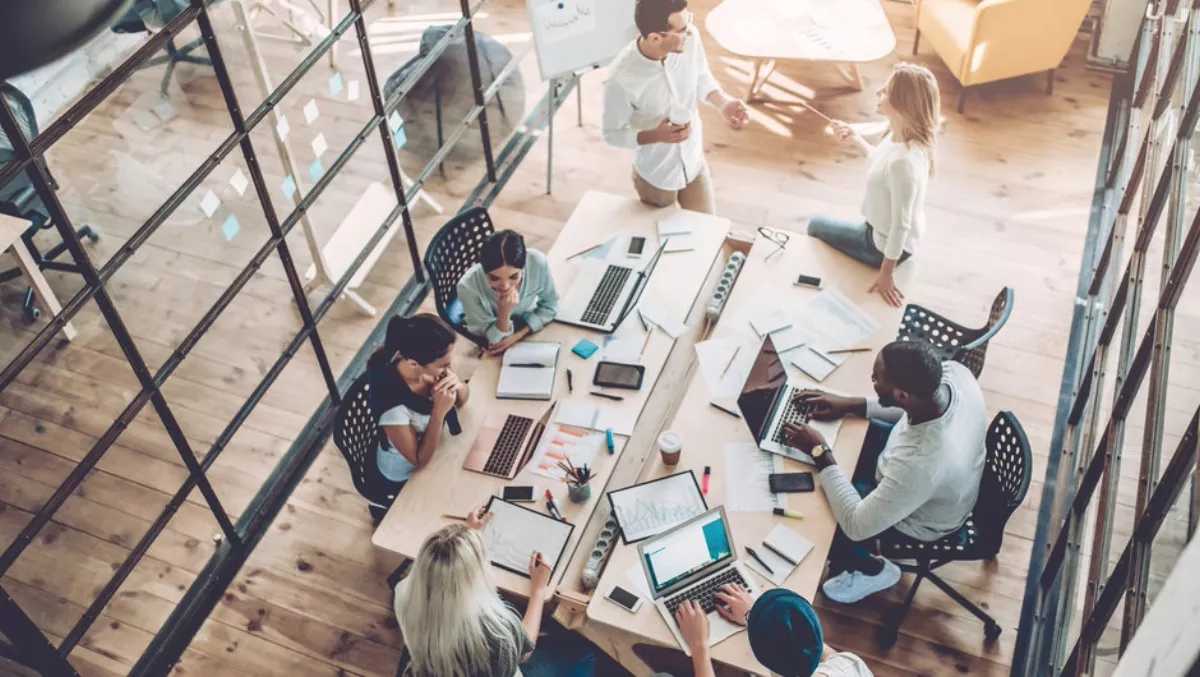 Why HR departments need enterprise content management
FYI, this story is more than a year old
HR departments face many different challenges daily, however, there is one consistent issue that affects HR teams of all shapes and sizes: piles of paperwork. Whether it's a government-required tax form or a signed copy of a non-disclosure agreement, HR departments are tasked with collecting, maintaining, and organising vast amounts of information regarding their employees.
M-Files ANZ alliance and partner director Nicholas Delaveris says, "Enterprise content management (ECM) can help make drastic improvements in this process by putting HR functionality into the cloud. Using tools ranging from automated document capture to web-based digital forms, a comprehensive ECM solution modernises HR by making common processes more efficient, streamlined, and secure.
Why ECM software is vital:
1. Regulatory compliance. Maintaining proper HR records isn't just good business practice; it's the law. With ECM software, these documents can be captured, stored, and organised electronically, letting HR teams keep an organisation's crucial information in one centralised repository that helps the business remain compliant.
2. Data security. Forms filled out manually are inherently less secure. One quick glance at an open folder could give intruding eyes a look at an employee's tax file number, salary, or other sensitive personally identifying information. Worse, physical records can be lost or destroyed in an accident or due to theft, eliminating the only known copy of a document.
ECM software keeps HR data safe and secure from the ground up. Beginning with a secure user-based sign-in, access to employee archives, databases and documents can be granted only to those with designated permissions.
And, with cloud-based ECM software, documents are regularly backed up on a secure, always-accessible server. In the event of an unexpected disaster, this means that critical information will always be available.
3. Software integration. Many organisations have siloed HR software. Modern ECM solutions let HR collaborate across a wide variety of popular business software suites using powerful software integrations.
Using platforms such as Dropbox, Microsoft Dynamics, Microsoft Office 365, QuickBooks, and Salesforce, ECM software can share documents through the applications the organisation is already using.
4. Audit readiness. Being caught off-guard by an audit can be stressful for any organisation. Usually, it requires employees to be redirected to assist in tracking down information or missing files. One of a company's best tools for an audit is ECM software that collects all HR files in one place.
Bolstered by full file system integration and powerful search capabilities, this highly effective tool can find even the most obscure documents at a moment's notice. ECM software also offers a complete audit trail, creating filterable and exportable logs of all document actions by date and user to ensure full transparency.
5. Workflow management. Data collection can slow businesses down. Having to wait on a colleague to complete one simple task can have a ripple effect on an entire organisation's productivity. ECM software includes powerful workflow management tools to maximise HR's efficiency.
Through digital forms and data collection, employees can collaborate using an electronic workflow that invites users to access documents electronically. And, to cut out waiting time, automated reminders can be scheduled and sent on a recurring basis to ensure work is completed by the deadline.