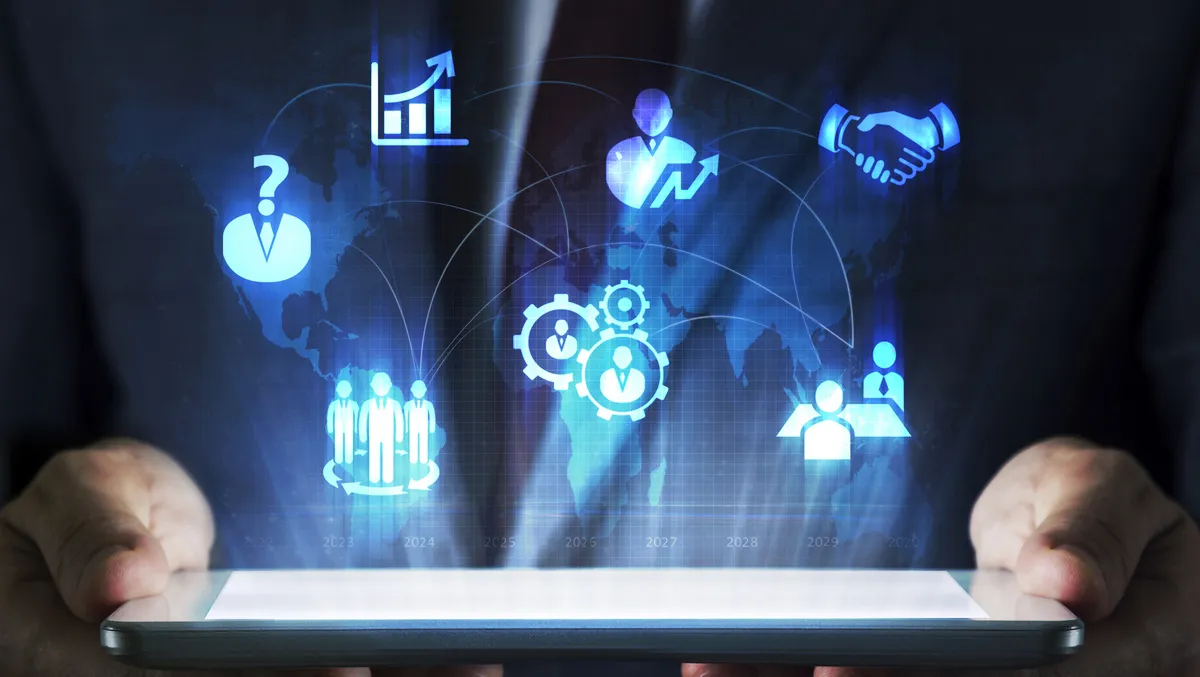 Why IT professionals should consider cyber insurance
As technology continues to advance and the reliance on digital systems grows, so does the threat of cyber-attacks.
Every day, businesses face the risk of data breaches, cyber fraud, and other types of digital attacks that can result in significant financial losses and harm to their reputation.
For IT professionals tasked with mitigating this risk, the question remains whether they feel confident enough to implement preventative cybersecurity measures without putting in a safeguard in case hackers get through.
It's a tough one for IT professionals, says SME insurance expert Jane Mason, Head of Product, Channels and Risk at business insurance service BizCover.
"Whether you're contracted or in-house, IT professionals are hired to stop cyber-attacks from happening. But as many in the industry already know, that is easier said than done," she says.
"For IT professionals, it is important to consider the benefits of having a cyber insurance policy to protect against these risks and advocate for their businesses and clients to get protected."
Lessons from recent cyber-attacks
There are three lessons to be learned from the recent spate of high-profile attacks.
1. Nearly all Australian businesses carry the risk of cybercrime
Australian businesses, large and small, across nearly all industries, and regardless of cybersecurity spending, are at risk of cyber-attacks.
Companies that likely spend vast amounts of money on cybersecurity can still be undone, and their data breached and exposed.
But this doesn't mean that small-to-medium-sized businesses fly under the radar.
Nearly half of all SMEs spend less than $500 on cybersecurity and have an 'average' or 'below average' understanding of cybersecurity practices.
Sole traders are especially vulnerable to the risks they face because they have a lot of skin in the game.
There is no legal distinction between the business and the business owner under a sole proprietorship, meaning that the sole trader's private assets can be tied into liability claims.
"Even the biggest organisations with large IT teams such as Optus and Midebank can fall victim to a cyber-attack," says Mason.
"No matter how well prepared you are, recent events have shown that anyone can fall victim to an attack and being able to respond and recover will be essential to managing potential fallout such as reputational damage."
2. Education across the organisation is key
Both the Optus and Medibank attacks largely came down to human error.
Optus left an application programming interface (API) - which is essentially a gateway to information – open online, allowing hackers to access sensitive customer data.
The Medibank attack, which released sensitive medical records of thousands of people, occurred simply because one single desk support worker didn't have multi-factor identification.
"Approximately 95% of cybersecurity incidents occur through human error, and while people make mistakes, that number is simply too high," says Mason.
"IT professionals only need to point to these examples to explain the impact a simple mistake can have on a company and why it's important that every employee remains hypervigilant about cybersecurity."
3. Cyber insurance is often as important as good cybersecurity practices
Lastly, and perhaps most importantly, is that good cyber security practices are the first – and not the only - line of defence.
To put a number to a couple of recent attacks, Medibank said the hack would likely cost at least $25 million, while the Optus data breach is said to cost $140 million.
The difference is Medibank had no cyber insurance policy in place, whereas Optus did.
Not only would Medibank likely have to deal with the cost of recovering the data and investigating the attack, but it would likely need to account for business interruption costs and the expense of bolstering cyber defences.
Then there is the cost of dealing with the hit to their reputation and the potential of being liable for fines and legal costs associated with the victims of the attack.
Why IT professionals should consider cyber insurance
Cyber insurance provides financial compensation for losses suffered as a result of a cyber-attack.
This can include reimbursement for costs associated with repairing systems, restoring data, and addressing any financial losses that may have resulted from the attack.
"Cyber insurance can help businesses manage this financial risk, allowing them to focus on their core business operations and minimise the impact of a cyber-attack," says Mason.
Cyber insurance policies often include services such as legal and public relations support.
"This can help mitigate the damage to a business' reputation that may result from a cyber-attack."
Cyber insurance policies can also provide IT professionals with access to resources and expertise that can help them respond to a cyber-attack more effectively.
This can help IT professionals quickly address the situation, reduce the damage, and get systems back up and running more quickly.
What about your clients?
If you do have clients who need cover for Cyber Liability policy, you can refer and earn with BizCover.
The BizCover Referral Portal allows trusted business service providers like IT professionals to offer an additional service to SME clients by referring them to BizCover for their business insurance, helping save time and money for your clients and creating an additional passive revenue stream for your IT business.
The portal creates a centralised place to refer your clients, track the progress of your referrals and track your commission in real-time, streamlining the referral process and eliminating the need for manual follow-ups to see how your leads are progressing, meaning you can get back to what you do best.
Get Cyber Liability insurance today!
Given the recent rise in cybercrime and the risk businesses face because of it, why not start by comparing Cyber Liability policies with BizCover? The simple-to-use online platform makes it easy to find and buy small business insurance from selected leading Australian insurers.
Jump online or call up today to receive multiple quotes and get instant cover in minutes.