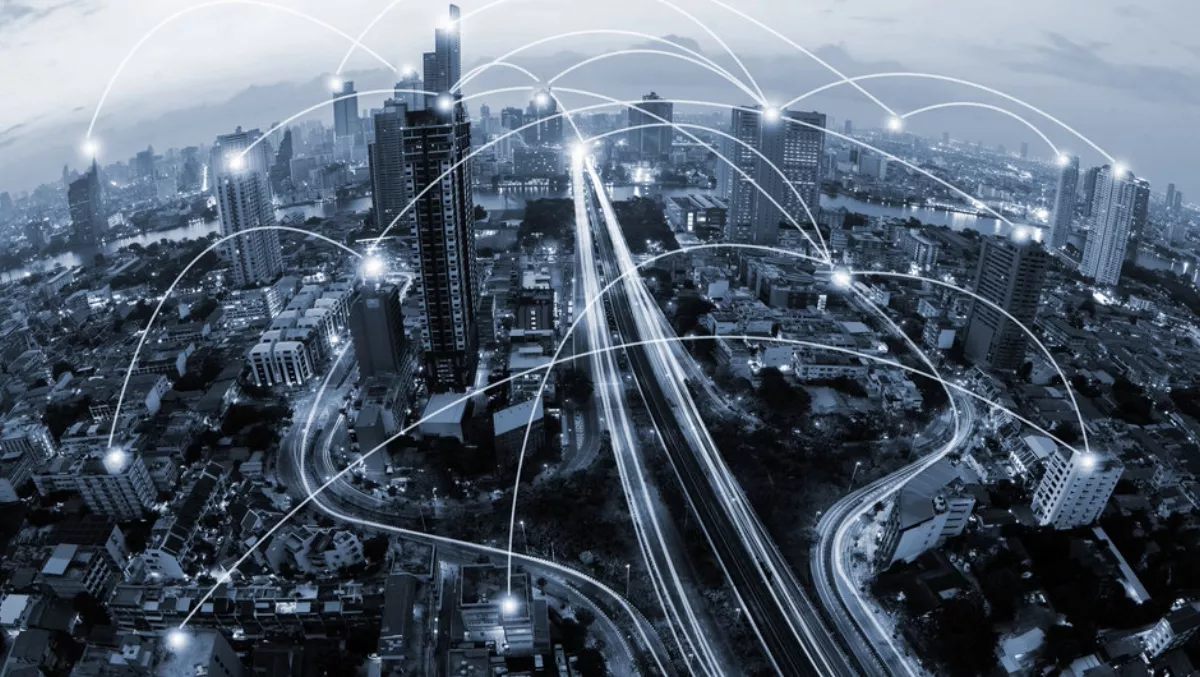 Why NSP adoption of ECX Fabric is on the rise
Thu, 21st Feb 2019
FYI, this story is more than a year old
Equinix announced that adoption of Equinix Cloud Exchange Fabric (ECX Fabric) among its network service provider (NSP) customers has soared with NSPs increasingly turning to ECX Fabric to provide on-demand, private multicloud connectivity to their business customers.
ECX Fabric aims to enable networks to streamline their access to the world's largest cloud providers such as Amazon Web Services, Microsoft Azure, Oracle Cloud Infrastructure and Google Cloud on Platform Equinix via global, software-defined interconnection.
With NSPs currently utilising 35% of the more than 14,800 active virtual connections to date, ECX Fabric has the potential to become the de facto global standard for how the world's leading networks connect to the cloud.
By collaborating with Equinix and leveraging its ecosystem of cloud service providers via ECX Fabric, NSPs can supposedly offer their customers on-demand, private connectivity to multiple cloud providers, ultimately helping their customers extract more value from the cloud.
ECX Fabric is a software-defined interconnection service that aims to enable businesses to connect between its own distributed infrastructure and any other businesses', including the world's largest network service and cloud providers, on Platform Equinix.
Available across 35 locations, ECX Fabric is supposedly designed for scalability, agility and connectivity over a self-service portal or API. Through a single port, customers can supposedly discover and reach anyone at Equinix on demand, locally or across metros.
Equinix VP Bill Long says, "Network service providers are increasingly turning to ECX Fabric as a way to provide on-demand, private multicloud connectivity to meet the evolving business demands of their customers.
"By helping NSPs connect their customers to multiple clouds and other service and IT providers anytime, anywhere and on any device, ECX Fabric is quickly becoming the gold standard for helping network providers connect their customers to the cloud sooner.
With ECX Fabric, NSPs can supposedly provision virtual connections to their cloud providers within minutes, versus the traditional method that could take weeks and even months.
As a result, ECX Fabric can improve the speed to market for NSPs looking to offer customers high-performance multicloud connectivity over a software-defined interconnection platform.
In addition to the increased traction in the network provider market, ECX Fabric has recently received multiple industry accolades.
Telstra global platform executive Jim Fagan says, "Telstra is making incredible progress in supporting our customer's digital transformations around the world with the Telstra Programmable Network (TPN) platform and SD-WAN services, many of which are enhanced by Equinix Cloud Exchange Fabric.
"With Telstra's API-based integration of ECX Fabric into TPN, our customers can now have automated connectivity to leading cloud providers including AWS, Microsoft Azure, Google and Oracle in just a few clicks and as little as two minutes
"By aligning with the ECX Fabric, we are better enabled to serve our enterprise customers who are digitising infrastructure and seeking efficiencies as they expand their operations domestically and internationally.
NSP-enabled private connectivity to strategic cloud service providers, as well as other enterprises or businesses, is essential as digital transformation fuels higher demand for localised digital services at the edge.