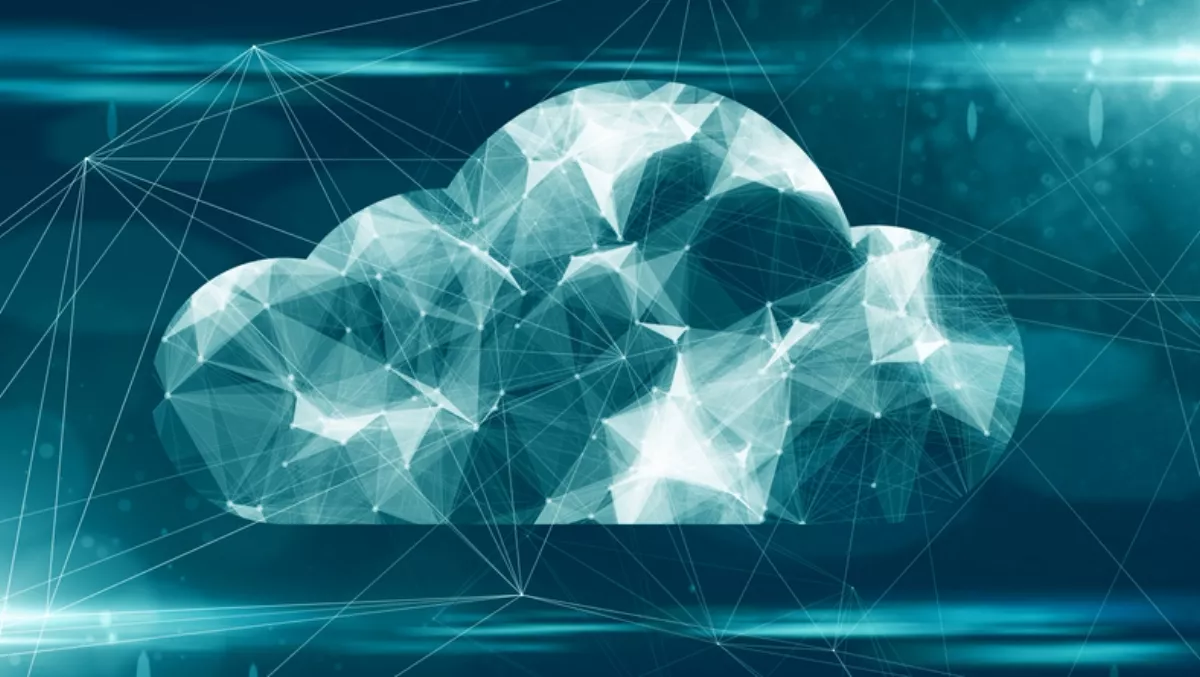 Why progressive CFOs are taking payroll to the cloud
FYI, this story is more than a year old
The digital transformation of finance has nothing short of revolutionised the way finance departments are run, creating a seismic shift in the way the finance function is perceived within the broader business.
CFOs are now at the heart of almost every strategic business decision, thanks to ever-evolving cloud-based finance technology - technology which equips them with the on-demand data and business intelligence required to provide strategic insight and direction while driving faster, more effective planning processes.
It's not a stretch to say that CFOs are now key drivers of digital transformation within their businesses and are uniquely positioned to shape and inform many of the decisions that will ultimately propel their organisations forward.
But amidst all this talk of the new office of the CFO and the many virtues of a cloud-based finance system, we appear to have forgotten something.
We need to talk about the elephant in the room.
We need to talk about Payroll.
Payroll is the quiet achiever of the finance and admin departments. It's almost never talked about unless there's a problem. And yet, your Payroll team are always there, diligently working behind-the-scenes to make sure everyone gets paid correctly and on time.
It's arguably the most critical function of your business - and it's being left behind.
Time and again, businesses are opting to decouple their finance and Payroll functions in order to migrate finance (and HR) to the cloud, leaving Payroll to languish in an outdated wasteland of legacy solutions and manual spreadsheets. It's a risky strategy with no perceivable benefits.
The question progressive CFOs are now asking themselves isn't why would you bring Payroll along as part of your business' digital transformation, but why wouldn't you?
The pay-off of cloud-based Payroll
Making Payroll part of your cloud migration isn't just about minimising risk. It's a logical step with a great many kick-backs and business benefits.
Here are five ways in which cloud Payroll can enhance your bottom-line:
1. It ensures data integrity and reduces human error.
Best practice dictates that HR/Payroll systems should be the master source of people data, and that data should be entered once at source and shared with the downstream systems.
When these functions are decoupled, data integrity issues can arise.
Dual systems require dual entry - and with that comes an increased risk of human error.
Problems with data integrity are nothing new. In 2015, research found that 60% of CFOs were still using spreadsheets alongside other systems; for a third of these respondents, inaccurate data was identified as the biggest cause of mistakes in their business.
With an integrated, cloud-based system, it's no longer necessary to juggle multiple systems and data entry points to get the job done.
The risk of data errors can be easily mitigated by uniting finance, HR and Payroll within a single solution.
2. Cloud-based Payroll allows you to define a single source of truth.
Defining a single source of truth (SSOT) ensures that business decisions are made using the same data source.
Without an agreed-upon SSOT, decision-makers spend hours debating and qualifying data rather than addressing critical issues and developing real insights.
Recent research by Oracle found that modern finance teams often spend up to 85% of their time collecting and validating data, developing reports, and maintaining and updating spreadsheets - time that would be significantly reduced if those teams were working with a SSOT and an integrated HR, finance and Payroll function.
Here's another telling statistic: a survey of over 2000 businesses found that a quarter of all decisions with financial implications were made without the use of financial analytics.
The reason is simple: the decision-makers within those businesses said they didn't trust the available analyses.
Imagine how much more effective those businesses would be had they been able to base their decisions on insights drawn from credible, sophisticated analytics of unassailable integrity?
3. You'll have complete visualisation of your organisation.
Lifting Payroll, finance and HR to the cloud as one ensures that they share common data structures (departments, cost centres, locations, manager hierarchies etc), which in turn enables better workforce planning, streamlined reporting and asset management.
What this provides is a fully aligned system that is vastly more efficient and provides total visibility across the board.
4. Cloud-based Payroll enables comprehensive auditing and date effective transactions.
Modern cloud finance applications are date effective, enabling the thorough auditing of data transactions.
If Payroll remains in a legacy system when finance moves to the cloud, those benefits of date effective transactions and comprehensive auditing - when a change was made, why the change was made and by whom actioned the change - are likely to be lost.
5. You'll reduce your overheads.
Last but certainly not least given finance's core function as holders of the proverbial purse strings, cloud Payroll has an obvious and immediate impact on an organisation's bottom line.
Retaining Payroll on-premise can be an expensive exercise, involving hardware overheads as well as the administrative costs of maintaining the application.
In contrast, cloud solutions are kept up-to-date by the vendor, significantly reducing the burden on internal IT departments.
It is becoming ever more evident that Payroll has a major role in producing accurate data, sophisticated analytics and effective risk management, all of which are critical to the CFO's newly minted role as strategic business advisor.
But this can never happen while it continues to be treated as an afterthought.
Excluding Payroll from finance's digital transformation is condemning it to remain siloed and out-of-sync with the rest of your business until it eventually becomes obsolete.
It's not a matter of if Payroll should be part of this transformation, but when.
For progressive CFOs, the time is most definitely now.
Article by Ruth Postle, managing partner, Oracle Cloud, Presence of IT
Related stories
Top stories