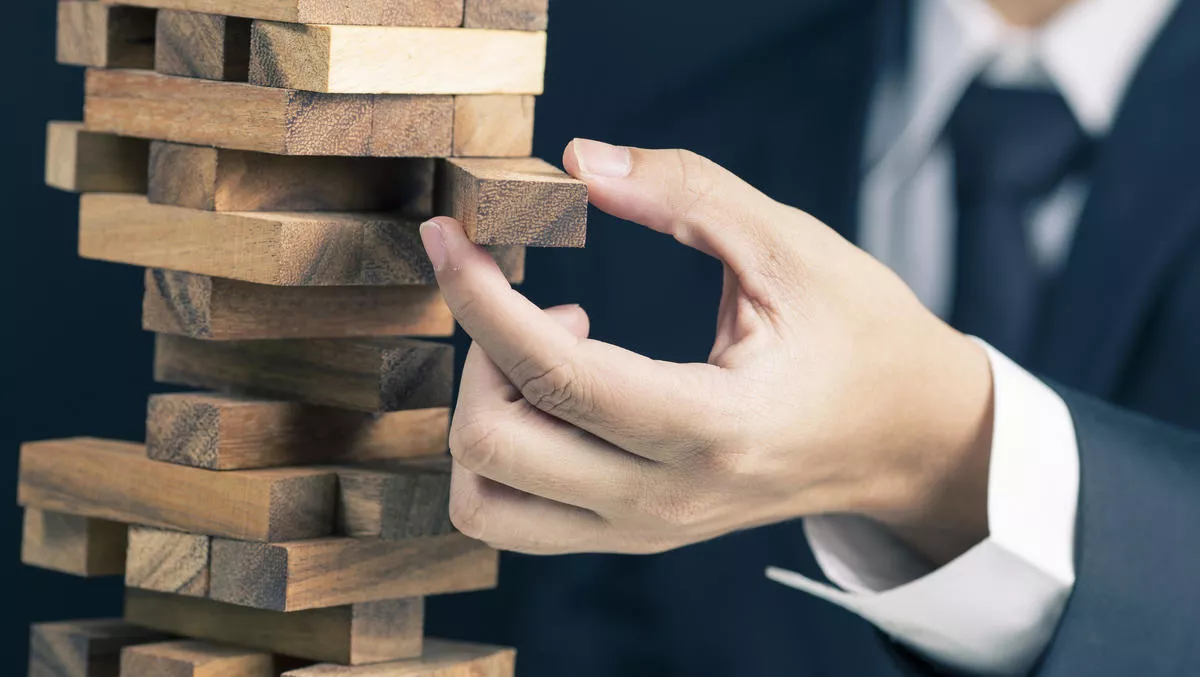 Why risk managers are looking hard at technology risks
Fri, 7th Aug 2020
FYI, this story is more than a year old
Risk management is necessary for organisations of all sizes. It enables you to take action on the ever-changing inventory of risks besides helping your organisation to meet its needs.
Technological advances come with a fair share of risks. In today's tech-savvy world, risk managers are increasingly looking hard at technology risks since this enables them to make better-informed decisions.
What are technological risks?
Any technology that you incorporate into your operational setup can disrupt your business.
Both small and large organisations face numerous technology risks, including password theft, information security incidents, service outages, and service outages. Regardless of your scale of operations, it's best to have a risk management strategy that not only anticipates but also mitigates potential problems that could disrupt your business.
Before risk managers decide on ways of mitigating the technology risks that their organisations face, they often identify the root cause of the identified risks. This entails evaluating how individual technology risks affect the organisation.
After that, they can devise possible solutions for managing or preventing technology risks.
The promise and potential pitfalls of new technologies
Most technologies that have emerged in recent years exploit cloud computing, Big Data, mobile applications, and analytics. These technologies offer significant benefits to an organisation, but they should be used appropriately.
This way, your organisation will realise the optimal potential of the technologies while minimising risks.
When evaluating technology risk, you should consider both the traditional and full spectrum risks.
Traditional risks include security threats and system failures. On the other hand, full-spectrum risks result from inefficiencies in IT processes and technology.
The role of risk managers in mitigating technology risk
Generally, risk management encompasses the processes, strategies, people, and systems that are put in place to manage technology risks effectively. In all organisations, the role of risk managers is to identify and mitigate potential technology risks.
By looking hard at technology risks, it becomes easier for you to identify and mitigate external and internal technology risks that might negatively impact your organisation. As a risk manager, you should focus on IT risks due to the following reasons:
Reduces possibility of unexpected events
By focusing on technology risks, it has become easier for risk managers to foresee and avoid unexpected events. Indeed, no one likes surprises, more so those that have a negative impact on your organisation.
As a risk manager, you should think of all possible risk scenarios since this enables you to manage them more effectively.
Technology risk management has financial benefits
In many organisations, employees spend considerable time submitting data to the risk management department when cybersecurity incidents occur. However, these tasks tend to be completed in inefficient and disjointed ways.
Technology risk management involves streamlining incident reporting, thus enabling risk managers to mitigate the incidents. Stopping threats before they become cybersecurity incidents goes a long way in preventing financial losses.
Prevents reputational losses
In the aftermath of a cybersecurity incident, it's easier to recover from financial losses than reputational losses. Risk managers are waking up to this fact, which is why many are focusing on mitigating technological risks.
According to the Journal of Information Technology, reputational risks harm your organisation's business prospects. By mitigating these risks, it's easier to prevent their widespread negative consequences.
Improves decision-making
In every organisation, decision-making is a complex process. It's even more challenging when the decisions significantly affect the success of an organisation.
Technology has permeated all aspects of modern businesses. As a result, risk managers are finding ways to mitigate technological risks to improve decision making, thus helping organisations to meet their objectives.
By evaluating the technological risks that your organisation faces, it has become easier for risk managers to advise the management on the benefits and potential pitfalls of different technologies.
They can also provide recommendations on the positive risks of different technologies so that their organisations pursue them.
Ensures the success of different projects
Businesses incorporate technology into their operational setup to improve efficiency besides ensuring success in different projects. The onus is on risk managers to identify the potential risks of these technologies, which might thwart the attainment of the desired objectives.
Risk managers are looking hard at technology risks to determine their likelihood of occurrence as well as their severity, thus enabling them to develop action plans for handling different risks.
This puts them in a better position to incorporate new technology into different projects while mitigating potential risks.
Key takeaways
To survive in today's dynamic world, all organisations need to incorporate technology into their operational setup.
However, an organisation can only experience the desired outcomes of these technologies, after evaluating and mitigating risks that result from them. Risk managers recognise the significance of technology risks to their organisations, which is why they proactively implement action plans for preventing the risks from becoming incidents that cripple operations.