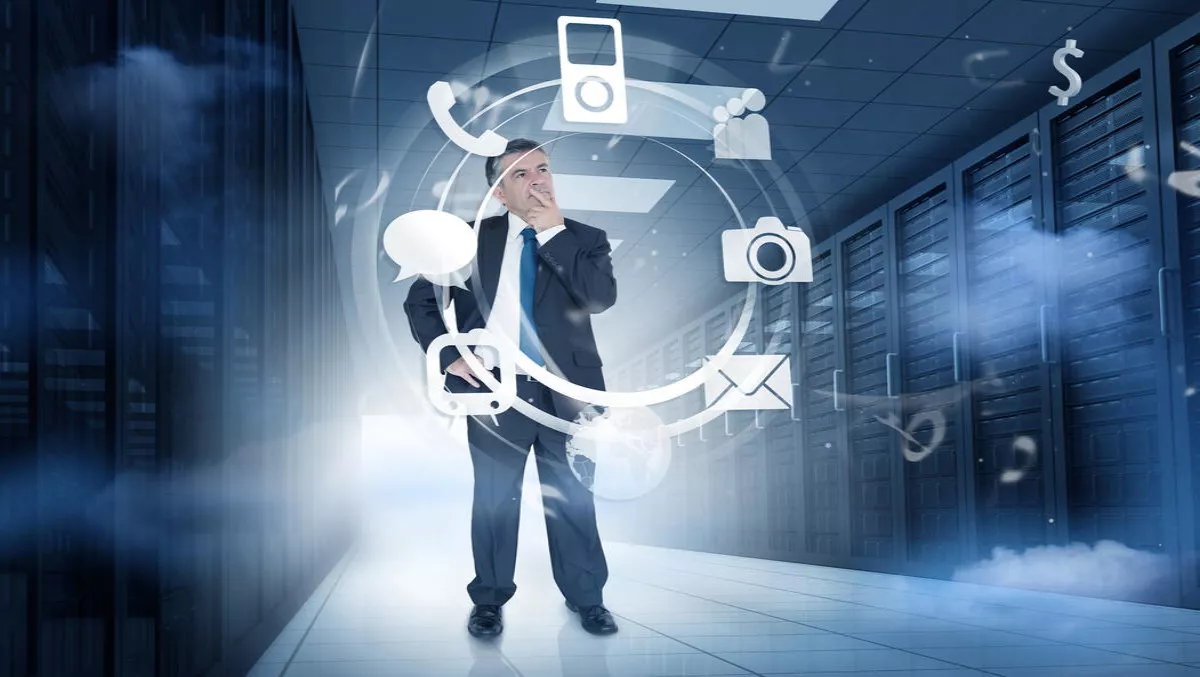 Why storage - not Brexit - is keeping CIOs up at night
FYI, this story is more than a year old
In contrast to the shockwave of astonishment felt from the recent 'Brexit' vote, the global tech sector appears by and large to have taken the decision in its stride.
While concerns have been raised in the UK about possible new tariffs, access to skills and funding for startups, nothing has yet been set in stone.
And as columnist John McDuling recently pointed out in an article about the Brexit 'non-effect', even if any of those concerns eventuate, "some of the greatest tech businesses in history were founded during periods of severe economic turmoil".
What's most important to remember is that businesses today are both more globalised and digitised than ever – inherently designed to cross physical and political borders and cope with the ups and downs they carry.
In 2014, Gartner predicted that by this year, 70 per cent of successful digital business models would rely on deliberately unstable processes designed to shift as the situation changes. Analyst Jenny Beresford reminded us that "Cloud storage makes it easier to uncouple regional data in response to regulatory change".
Indeed, the real challenge facing today's CIOs is not politics but virtualised workloads – and how to manage all that data.
The 2016 State of Storage report conducted by Tintri - a compilation of feedback from global IT professionals on pains, priorities, opinions and concerns around the industry – paints a telling picture.
CIOs are dealing with ever-expanding virtual footprints; one in three indicated that 90 percent of their applications are virtualised, and four in five were at least 50 percent virtualised. One-half of the survey-takers oversee at least 500 virtual machines and more than one-quarter manage 1,000 or more virtual machines.
Just last year, performance and latency topped the list of storage pain points. This year 49 percent of respondents identified their biggest concern as manageability—a jump of 10 percentage points. At the same time, more than one third of respondents said they still rely on antiquated spreadsheets to manage and map their virtual machines.
IT professionals are increasingly concerned about the challenge of managing a complex virtualised infrastructure. Especially at scale—as virtualised and cloud environments expand to tens of thousands of VMs, the burden on IT to manage storage with reduced staffing, predict future growth and maintain uptime will stretch resources to a breaking point.
Forget Brexit. CIOs have their sights set on staying ahead of the game. Indeed, the majority of study respondents (69 percent) indicated they are currently exploring new technologies to address their storage challenges.
In today's global context, geo-political borders are a drop in the ocean. IT decision makers should be working towards aligning storage with virtualisation, competing on differentiated services and improving manageability to achieve greater automation and better troubleshooting visibility in order to scale profitably.
Article by CK Chan, general manager for Asia Pacific at Tintri.
Related stories
Top stories