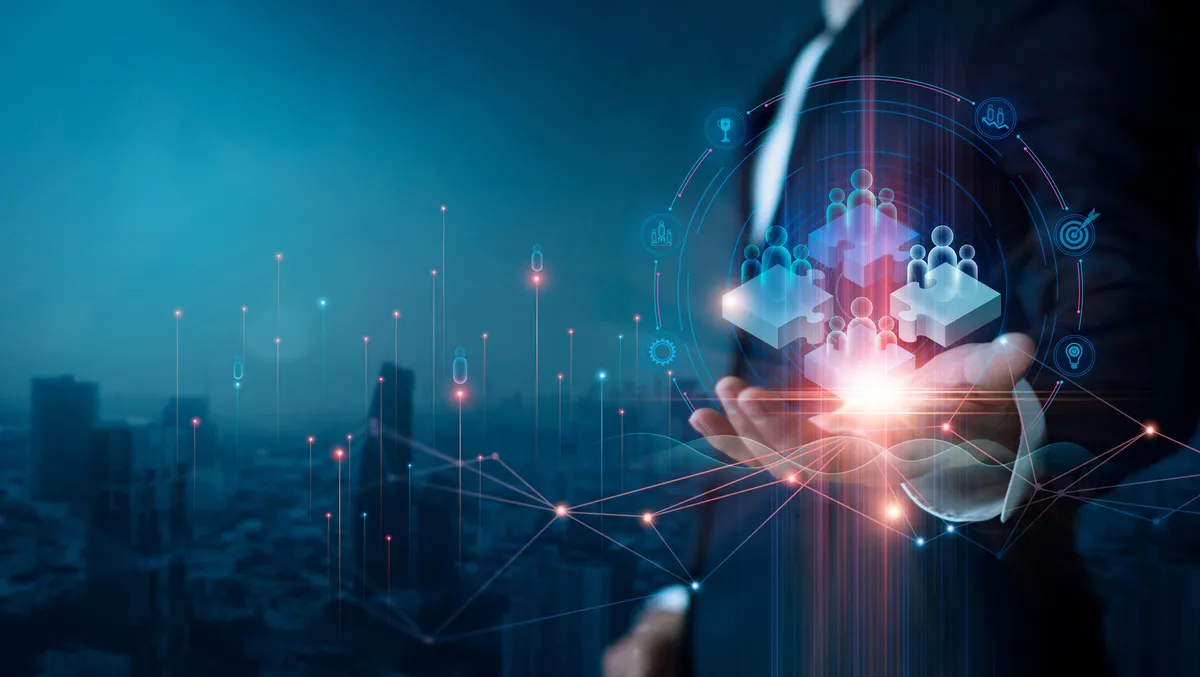 Why strong HR and finance relationships must be tech based
Tue, 16th May 2023
Collaboration between the C-Suite is vital to an organisation's success. But one relationship recently brought into the spotlight is between CFOs and CHROs. Why? While both want to see their organisation succeed, historically, each probably have very different ways of making that happen.
Organisational obstacles, siloed systems and data sources, regulatory uncertainty, as well as a lack of comprehensive visibility across the business all signal a lack of unity between finance, HR, and operational teams. At a time when leaders need to make holistic decisions, traditional finance and HR systems—with their disparate and disconnected data—are making the way forward harder than ever. From geographic location to staffing and procurement processes, the product-centric businesses of the enterprise resource planning (ERP) era were organised and optimised around things. Today's business structures are much more likely to be organised around people. These new organisational principles require a close connection between the concepts traditionally associated with finance and HR. And this changes everything.
CFOs have a broader remit now than in the past. They are accountable for staying on top of an organisation's financial profile and enabling insightful, faster business decisions. In a digital world, this means they are tasked with leveraging technology—the foundation on which most large enterprises operate.
They are not the only ones with a widened brief. CHROs, who enable and drive the human resources strategy that underpins an organisation's overall plan and direction, now look at much more. In a world of remote and hybrid working and new ways of working, they are also responsible for employee engagement, diversity, equity, and inclusion—and the technology to make it happen.
Breaking down silos
As business leaders respond to unpredictable market challenges and make real-time, strategic business decisions, it becomes increasingly important to prioritise the role of technology as an enabler. When data is locked up in multiple, disparate front- and back-office point solutions, leaders are unable to access the necessary information to make agile, strategic decisions—making course correction slow and disruption to the business high.
Most enterprise financial systems support accounting, yet very few support accountability. Accountability requires an understanding of who, for example, is making purchasing decisions, and this comes from having a system that clearly and directly connects people to spending. This connection makes it possible to not only know who is spending but also gain visibility on what they are purchasing and if they're following policy on spending controls—allowing for true accountability.
By connecting the interactions between finance and HR, organisations can gain a deeper contextual understanding of the relationship between people and financial decisions.
In addition, in today's environment, where governance and risk management are seen as table stakes, it's impossible to establish an effective control platform unless the financial system reflects the people using it. This includes an understanding of roles, permissions, delegations of authority, and organisational structure, as well as how people fit into other areas, for example, project teams.
As staffing changes and reorganisations are executed, it is critical that these controls remain intact. When finance and HR share a unified set of workers, organisational, process, and security models, the necessary connections are clear. The control framework supports activity tracking and documentation supporting staffing, process, and organisational changes.
Having access to a richer set of data also helps leaders to adhere to changing compliance rules—and respond quickly and efficiently to audit requests. The result is a reduction in the cost and risk inherent in establishing and maintaining the governance framework when compared to systems where finance and HR operate separately.
Given this context, it is clear that CFOs and CHROs are responsible for major pillars of an organisation's success and the technology enabling it. Technology, which boosts productivity and helps organisations operate in a digital world, can be complex to get right.
This is even more so in industries that rely on people for their value proposition, like services firms, and many of these need a digital overhaul. According to a recent Workday survey, only 38% of professional services leaders surveyed said their organisations were well-equipped digitally to ensure business continuity during crises. Just one-third (29%) were confident in their organisations' current financial and business plans or their future digital transformation plans.
This is having an impact on overall progress. Nearly two-thirds (62%) of respondents said not being able to connect operational, people, and financial data to business outcomes impaired their organisation's agility.
Making digital matter and Integrating money and people management
Technology is meant to enable, not be a hindrance. A platform that seamlessly integrates HR and finance leads to increased operational efficiencies, including one common update cycle, one shared training model, a common set of reporting tools, and a unified system to handle business processes.
Simply adopting cloud-based technology doesn't mean they are interoperable. Many may be able to build connections, however, this mix-and-match software stack can introduce a security risk. By combining HR and finance processes in one enterprise cloud management platform, businesses can avoid the risk of a mismanaged multi-cloud environment, thereby reducing the potential for missteps in governance, compliance, data privacy, cybersecurity, and more. And by simplifying technology and employing more automation, overall job satisfaction naturally increases, and employees feel empowered and confident in their contributions to drive and support business decisions.
This combined platform helps offer a single unified view, allowing the C-Suite to know what's happening at any time and to forward plan scenarios. It's difficult to plan for a future—however uncertain—if you don't know the cost of the people you are employing.
Creating business value
These benefits are proven in the field. This unified view doesn't just unearth valuable insights but also offers cost and time savings. For example, one of Oceania's largest independent property services firms, Opteon, progressed towards its goal of rapid international growth through strategic offshore acquisition but had challenges integrating more than 30 individual businesses. Each had different systems, remuneration structures, and development requirements. Opteon needed a single system to work across all of this, but especially to stay on top of people and finance information—important for a business where 70% of its costs are people.
With Workday, the business has a single source of truth for people data and a clear, pan-global view of employees' experience, skills, and competencies—meaning it improved workforce planning. This is complemented with integrated financials, a shift designed to eliminate about five days from its month-end closure process. Opteon's CFO says, following the shift, he now has data at his fingertips and is confident he sees a single source of truth.
Charting a unified path forward
Collaboration between HR and finance is critical. It's also critical this relationship extends to technology. With the right systems and processes CFOs and CHROs, as well as the teams they lead, can access unified data to make the decisions they need to operate in a fast-moving business landscape. Connecting people with business context provides crucial insights that enable organisations to better serve their customers and markets and offer solutions that map to customer needs.