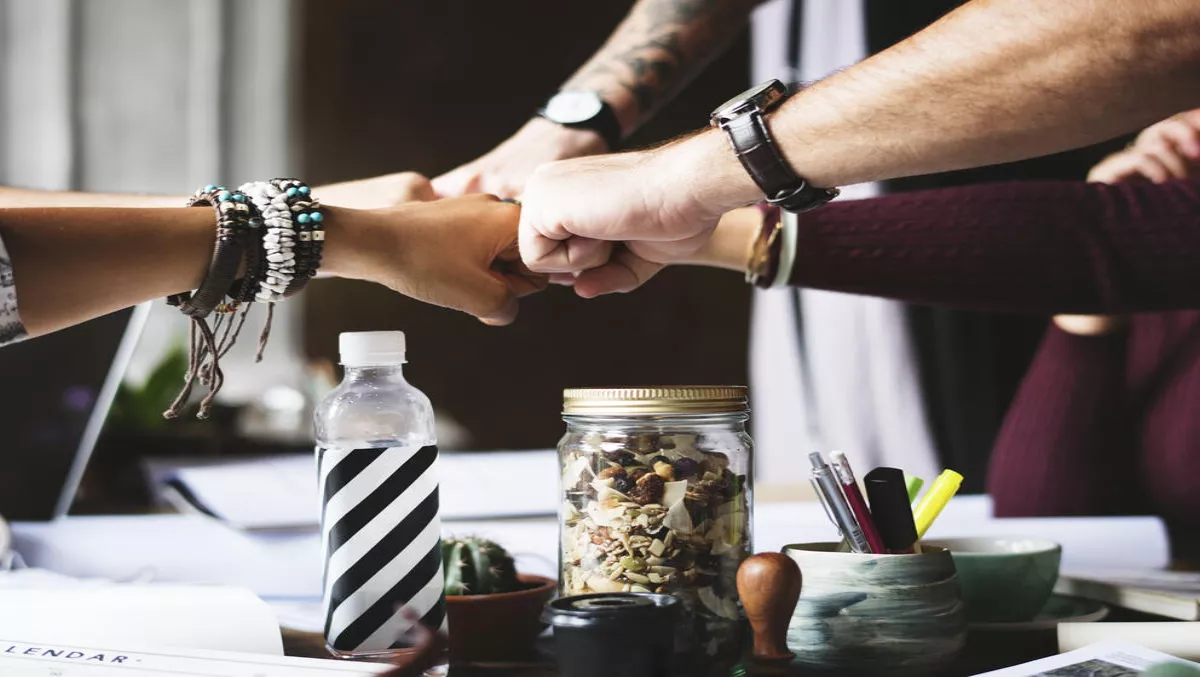 Why Telstra's decision to acquire VMtech makes sense
FYI, this story is more than a year old
Every SaaS-based application has one thing in common – it is dependent on a network performing optimally.
According to Synergy Research, spend on cloud infrastructure services has jumped 46% since the last quarter of 2016, and this momentum will continue as more organisations adopt SaaS
It's expected that by the end of 2018 nearly 80% of work will be processed in cloud data centers, while Gartner reports public cloud alone makes up 5% of total IT spending.
When Gartner asked CIOs around the world what technology is the most crucial for their company's success, the largest portion of respondents (19%) singled out cloud services as the number one priority.
Additionally, cloud has brought businesses a new degree of flexibility and productivity: 30% of employees today work remotely - from home, a café or the other side of the world, and 62% of firms are preparing to support mobile and remote workforces over the next 12 months.
Workforces are becoming more dispersed and typically depending on their own devices to access SaaS applications and virtualised desktops.
To support this shift, we are required to rethink our network and reshape our traditional network infrastructure.
Currently, employees accessing cloud apps on branch networks are experiencing congested networks with increased latency due to traffic backhauling via expensive MPLS/VPN to the central data center before connecting to the Internet.
VMtech's software-defined networking solution (SD-WAN) looks to redefine the network for modern day use by implementing application aware pipping and secure overlays, and by taking advantage of hybrid networking (the ability to utilise multiple connection types).
There are many SD-WAN solutions out there, but what sets VMtech apart is that the company does not take a one-size-fits-all approach.
Instead, VMtech designs and implements tailored solutions specific to an organisation's needs, ensuring the right business outcomes are achieved.
VMtech then overlays its Secure Fabric on top of this tailored solution so customers can take full advantage of the flexibility and agility SD-WAN offers while remaining as secure as a traditional network.
Moreover, VMtech's solution optimises application performance by taking a smart approach to routing. The solution gathers information about each connection then routes traffic over the optimal connection ensuring high-level consistent performance for SaaS.
Applications unaffected by latency, such as email, may travel over the internet. Applications that are sensitive to packet loss and lag, like web conferencing, can be sent via MPLS with SD-WAN, while multiple packets can be sent for redundancy.
The acquisition of VMtech by Telstra is a testimony to VMtech's ability to design and implement solutions creating the ultimate A-team for modern businesses today.
The acquisition further supports Telstra's capabilities of transforming an organisation's network, security and cloud infrastructure and delivering solutions that meet a customer's specific needs.
Start transforming your network for the cloud with VMtech.
Related stories
Top stories