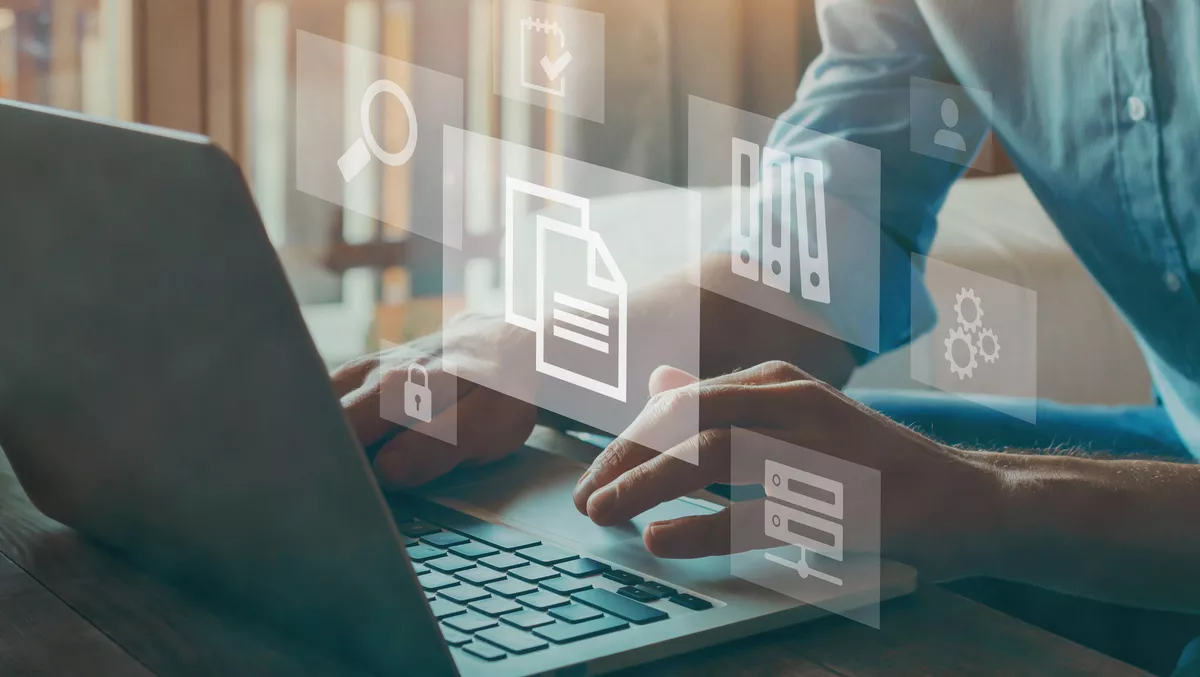 Why the right ERP (and partner) is crucial to an innovative and successful business
FYI, this story is more than a year old
Enterprise Resource Planning (ERP) is a foundational step to ensuring a robust business model; here's why choosing the right one could be vital to ensuring long-term success and innovative results.
With so many ERP offerings available, it's important to take into account how your business is going to function over the next five to ten years when weighing up your options.
Having a clear understanding of your company's goals and ambitions will put you in good stead for understanding whether a particular vendor is right for you long-term.
This means that if your business wants to improve its supply chain, you'd ideally be looking for an offering that, at the very least, deals with financial and operations management.
Or, if customer experience is a focus for your business, you'd need a solution that takes care of marketing and customer relationship management, such as an eCommerce platform combined with a core ERP system.
2022 research by Panorama Consulting Group found that cloud and SaaS have been major focuses for many ERP vendors. However, it also notes that not every company will benefit from this option.
In fact, The 2022 ERP Report found that cloud-only services were the least popular among respondents. Additionally, only 65% of respondents selected a vendor that incorporates cloud into its offerings in any capacity, with 35% of those surveyed preferring on-premises software.
However, Panorama notes that its client base needs real-time data, prompting many organisations to rely on cloud technology, which makes this trend very unusual.
It believes that the only way to explain these findings is fear because security concerns are one of the main factors holding organisations back when it comes to choosing the ERP solution that will give them the best results.
While respondents noted they were apprehensive about data loss, connectivity challenges, a lack of understanding about a particular offering, costs and integration issues, the risk of a security breach is by far the biggest worry, with 34.7% reporting this was their primary concern.
But choosing the right ERP solution and partner, or a new offering as your business pivots its objectives, doesn't have to be daunting.
In the case of Cooper - Co., in 2011, the real estate company selected the industry-standard financial software that its contemporaries were using but found that it just stopped serving the company's needs as years went by.
This was mainly because the business grew, and the quantity of data was too much for its current software to manage. And to make matters worse, Cooper - Co. were in dire need of a solution before their current offering crumbled under this demand.
In finding a new solution, the company had a broad range of non-negotiable factors that needed to be addressed, in particular consolidated reporting. The company had already tested various third-party reporting applications that could ideally be integrated with its current financial software but to no avail.
Finally, Cooper - Co. compiled a shortlist consisting of MYOB Advanced and Microsoft Dynamics 365 for Finance. After finding out that Harcourts Australia and New Zealand both used NetSuite, it too was added to the list. Underpinning Cooper - Co.'s decision was each vendor's response to its 'must have' requirements. Despite being a last-minute addition, NetSuite emerged as the best solution.
But Cooper - Co. also needed an on-the-ground local partner, so NetSuite recommended Fusion5, based on their experience and numerous industry awards. Understanding the importance of choosing the right partner, Cooper - Co. thoroughly checked out Fusion5's customer credentials, and gave them the thumbs up.
Having done their research and confident in Fusion5's reputation for putting the 'right fit' before pushing a product agenda, Cooper - Co. knew that the ERP project would be a success and deliver to requirement.
Although Cooper - Co. and Fusion5 had to navigate New Zealand's Covid-19 lockdowns, the implementation went to plan. And when it came to go-live time, Fusion5 supported Cooper - Co. by physically joining the company in its office to make sure everything ran smoothly and allowing the realtor to continue its operations with minimal interruptions while the switch over from old system to new was taking place.
Fusion5 continues to support Cooper - Co., meeting with them twice monthly to review NetSuite's performance and talk to them about what areas of their business could generate greater productivity and more streamlined processes.
Recognising that customers often find issuing and reviewing a Request for Proposal (RFP) for a new ERP both tedious and stressful, Fusion5 has published an eBook containing five steps to getting RFP-ready. The eBook adopts a plain-language approach to ensure the RFP process is as straightforward as possible, meaning you can focus on choosing the best ERP to enable successful and innovative business outcomes. to ensure this process is as straightforward as possible, meaning you can focus on choosing the best ERP to enable successful and innovative business outcomes.