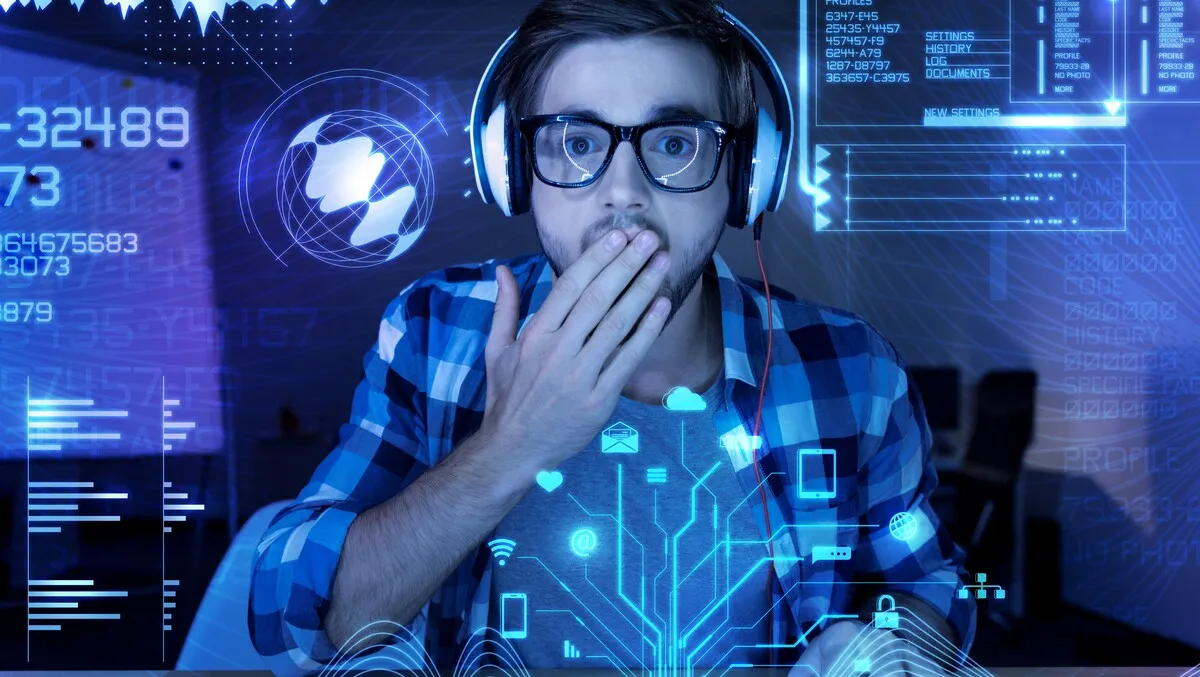 Why we should listen to Gen-Z's cybersecurity literacy need
Thu, 20th Jul 2023
Despite the constant headlines about cybersecurity, our younger generation fear that training programs have left them behind. More than half the respondents to a recent Dell Technologies study say they received no formal cybersecurity or safety training, leaving them to figure these things out on their own through social media and the Internet. This represents a big opportunity to include cybersecurity in digital literacy programs because consuming content safely is critical for digital citizens.
As the largest generational cohort in history, Gen Z's expectations will shape the future of work and drive technology. The "Future-Proof" Research report indicates that, despite not having a formal education in the area, respondents believe that the digital future must have a strong cybersecurity backbone. More than half feel there is a need for robust legislation and higher investment in cybersecurity to protect national infrastructures.
I agree with the members of Gen Z who participated in our research. We need to improve legislative efforts and investment in cybersecurity. And it`s important for digital literacy to be a part of school education. Sure, there is plenty of good content and reputable sources online, but it's no substitute for relevant cybersecurity skills. The introduction to digital literacy prepares students to enter the world of work with the digital skills they need to engage with technology safely – a critical part of this discussion.
The concept of digital literacy
We face a global shortage of digital skills. Underserved communities around the world don't have access to basic needs. Those include devices, broadband and skills for the digital economy. The gap puts them at risk of falling further behind and is a concern for Gen Z. In Australia, 72% said learning new digital skills is essential for boosting future career options, however, almost half said the school only taught them basic digital skills, while 10% said they didn't receive any digital education.
Digital literacy is the knowledge of and the ability to use digital technologies to locate information; evaluate information; synthesise, create, and communicate information. Being digitally literate means understanding the human and technological complexities of a digital media landscape. It's a critical piece of digital inclusion, going beyond Internet access to ensure students safely consume content. It also encourages more young people into technology-driven careers.
Including cybersecurity as part of digital literacy programs
Gen Z is the first digitally native generation, and they will rise to leadership roles as they age. Asked, in a work-from-anywhere world, what is the most important tech consideration when taking a job, nearly a quarter said remote access to files and cloud resources. A fifth said high-speed connectivity remotely and in the office is important, while half of the Australian respondents said flexible and remote working was an important consideration when choosing an employer.
They are not ready to avoid cyber threats, and that's when digital literacy is necessary. I'd argue cybersecurity is a big component of these programs but is currently not explored to its full potential. We, as business leaders, can exert our influence to teach the new generations the basics of cybersecurity so that they don't have to rely on social media to learn. Here are some suggestions on how to do this:
Partner with non-profit organisations to create resources for students and educators that will develop their digital literacy and cyber knowledge.
Leverage your internal cybersecurity experts as advisors to these programs by providing volunteering opportunities. Relying on your internal talent amplifies your impact and provides them with a chance to give back to the communities.
If you already run a digital literacy program, consider adding a cybersecurity module to explore the skills and challenges we currently face.
When possible, work with your government affairs teams to push for and influence cybersecurity investment and legislation at a national level.
Cybersecurity education is a priority.
There's no advancement in IT without cybersecurity at the front, and these young adults have a skill gap in the area. As business leaders, we dedicate time to safeguard our data, but it's time to think about the future leaders of the IT industry. One of my key takeaways from this research is the opportunity to include security education as a part of digital literacy initiatives. I urge you to think about ways we can prioritise cybersecurity education to meet future economic and societal challenges.