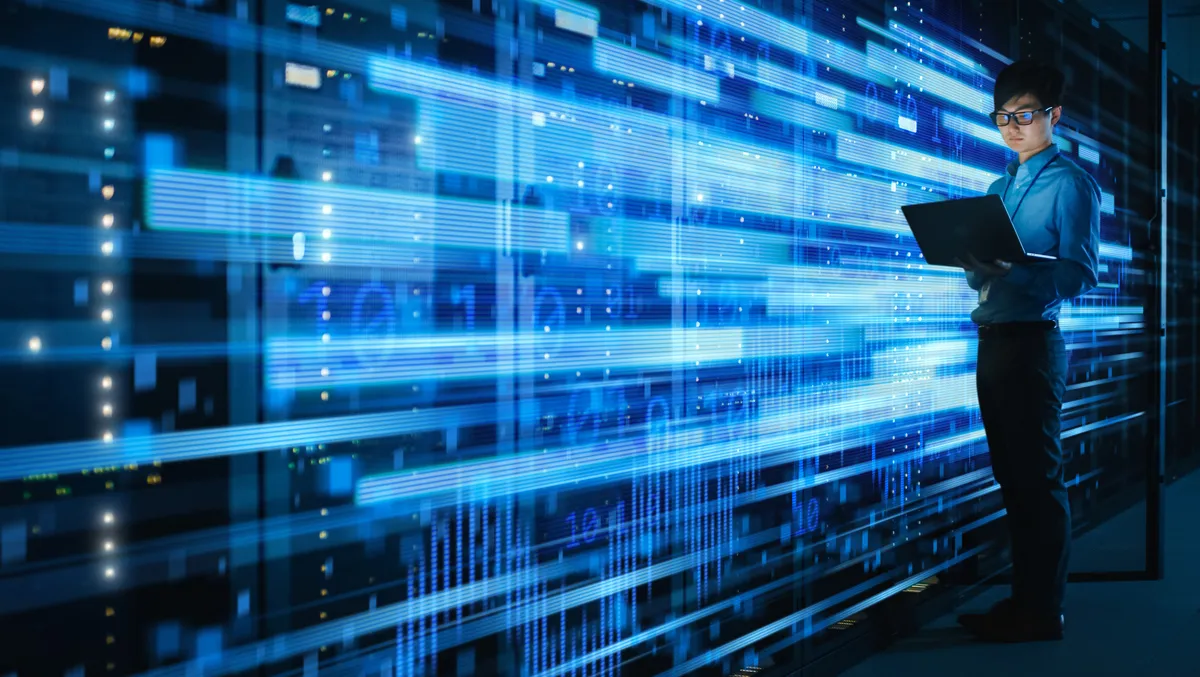 Why You Need AI & ML in Your Digital Infrastructure
How good would it be if your data centre was smart enough to help you proactively optimise your operations? Well, the good news is artificial intelligence (AI) and machine learning (ML) technologies are making digital infrastructure smarter and more intuitive.
To create real customer value, let's look at how AI/ML models are being used in five areas to realise greater data centre optimisation and efficiency, and enhance user experience.
1. Energy Efficiency and Sustainability
In the fight against climate change, businesses want to reduce the environmental impact of their IT infrastructure and become carbon-neutral. Sustainability is such a priority, investors, employees, partners, and customers consider a company's sustainability rating before getting involved with them.
A low power usage effectiveness (PUE) and water usage effectiveness (WUE) can address both energy efficiency and sustainability metrics. AI/ML models optimise a data centre's energy efficiency by:
Proactively managing the PUE and assessing the impact of the ongoing manual changes in the operating parameters of data centre assets.
Identifying the best set of operating parameters for individual or group assets to minimise energy consumption while achieving the desired physical impact from each asset (i.e. maintaining optimal temperature, humidity, etc.).
Predicting and optimising WUE to operate your data centre in a more sustainable manner.
Meeting global data centre energy demands while achieving sustainability objectives presents IT operators with some unique challenges, from finding clean and renewable energy sources to managing power and cooling through adaptive intelligent control systems.
At Equinix, we are advancing a bold environmental agenda through a range of commitments, which include reaching our goal of 100% clean and renewable energy usage across our global portfolio (in 2021 we reached 95%) and becoming climate-neutral in our global operations by 2030.
We leverage AI/ML to develop PUE optimisation models that recommend optimal operating parameters for assets based on a "state of the asset" digital twin. We can forecast power and space capacity in our IBX data centres and ensure customer requirements for specific megawatt thresholds are met.
We also incorporate greater visibility into our customers' cabinet-level energy consumption via our IBX SmartView DCIM APIs. The direct customer benefit is they can move their IT into a "ready-made" sustainable data centre with a digital infrastructure platform that gives them valuable data, helps regulate energy usage and meet sustainability goals.
2. Asset Performance Management
Asset performance management (APM) includes data capture, integration, visualisation and analytics for the purpose of improving the reliability and availability of physical assets. AI/ML models for APM have been demonstrated to:
Extend the useable life of an asset by proactively detecting and fixing asset operating parameters that may reduce its usability (e.g. fans changing speed too frequently).
Predict when an asset needs maintenance based on its operating conditions, and when to move from scheduled to predictive maintenance to lower costs and improve customer and employee satisfaction by reducing unplanned outages.
Learn normal operating conditions, such as energy usage, for individual and group assets and then identify anomalous operating conditions by monitoring real-time data streams.
Aging or poorly functioning assets can be a drain on power and the cause of system failures and user dissatisfaction if not quickly identified. We've developed anomaly detection models that predict assets with anomalous operating conditions to improve an asset's lifetime, reduce costs and lower energy consumption.
These optimisations have improved customer and employee satisfaction by contributing to our industry-leading reliability (99.9999% average uptime) in our data centre operations.
3. Capacity Management and Planning
As business requirements change, companies are dealing with limited resources to address fluctuating compute, storage or networking capacity needs, and over or under provisioning data centre capacity for IT infrastructure can lead to greater waste and increased costs. AI/ML technologies enable you to efficiently manage and plan resources to maximise revenue, reduce TCO, and be more sustainable. They also provide valuable data to:
Learn space layout and optimise the sellable/useable space in a data centre while maintaining the constraints around temperature, humidity, etc.
Plan from current and past data centre power usage and optimise near-term and predict/prescribe future power consumption.
We use AI/ML modelling to assess our current and future capacity and power needs by proactively anticipating our customers' colocation and digital infrastructure needs.
4. Security
Cyber-attacks, security breaches and data leaks continue to be big threats, with digital leaders looking to AI/ML technologies to improve data centre security posture by closing seen and unseen gaps in security controls. You can protect your equipment and data using AI/ML models for capturing:
Video analytics that monitor and flag suspicious activities around your data centre and within or near customer cages via video surveillance analysis.
Cage/cabinet access data that model and detect anomalous access patterns for customer access.
Data centre security requires physical and virtual controls to cover an ever-expanding attack surface. In addition to our advanced security equipment, techniques and procedures, AI/ML models that analyse video streams and logs from our equipment in our IBX data centres detect anomalies, making our data centres and customers' equipment and data even more secure.
5. Productivity Improvements
Improving data centre workflows and processes using AI/ML technologies increases user satisfaction and productivity, and provides valuable insights for optimisations to future-proof data centres. AI/ML models have been shown to effectively:
Facilitate incident management by clustering events in similar topics to more quickly solve new incidents based on past learnings and best practices.
Reduce data centre work ticket processing time by parsing details of customer work and more quickly send them to the right team.
Reducing the number of manual processes and improving productivity through AI/ML techniques results in faster response to customers' needs. At Equinix, we've eliminated manual approvals for approximately two-thirds of transactions by workflow automation, expediting our business processes and customer response time.
We also use natural language processing (NLP) in our intelligent automated ticket routing as a proof-of-concept in our Equinix Smart Hands remote data centre management. By quickly classifying support requests via NLP, we can improve the customer experience with faster responses.
At Equinix, we've made a real investment in AI/ML technologies and techniques to optimise our data centres and global business operations.
We continue to progress on our sustainability goals and look to build a business that reflects our purpose to bring the world together on our platform to create the innovations that will enrich our work, life and planet.