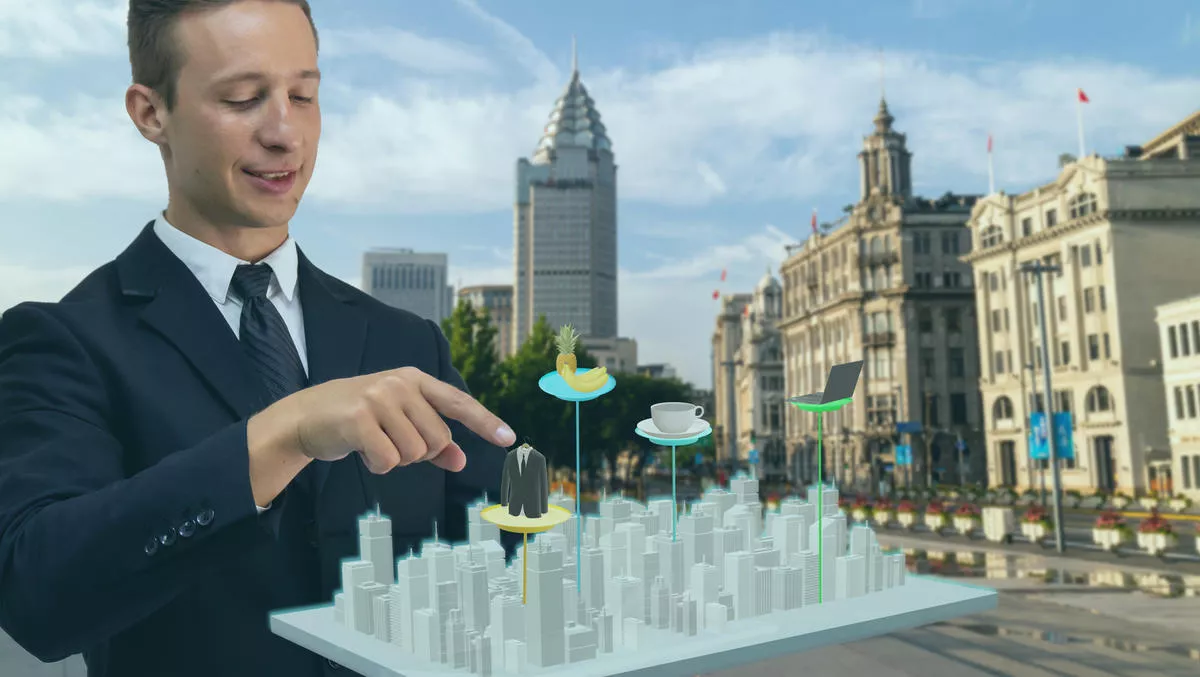 Why Your Mobile Marketing Strategy Needs Geofencing to Improve Conversions
FYI, this story is more than a year old
Why Your Mobile Marketing Strategy Needs Geofencing to Improve Conversions
A significant part of what drives conversions is personalization. If you can predict and target your customer's deepest needs, you have a much better chance of reducing customer churn. McKinsey predicts that personalization will be the prime driver of marketing success in the next five years.
Companies have quite a few personalization methods to create a full-service app that adapts to customer behavior and provides an intuitive user experience. One of those, geofencing, can offer dynamic location options to engage customers and drive conversions. Let's take a look at the basics of geofencing and why you must consider this type of personalization for your mobile app.
What is Geofencing?
Geofencing uses location tags to set up virtual boundaries customers can move through as they shop or go about their day. Like location tags, it helps segment an audience based on where they are, but there's a significant difference.
While location tags are static representations of customer bases — where they live, for example — geofencing is a dynamic segmentation tactic designed to trigger a specific response. For example, a customer drives by your store on their way to work, and you text them a coupon.
Here's another example: locations services tags every customer with a Nashville, Tennessee, address and emails them about a restock of a wishlisted item in their favorite local store. Geofence marketing sends a push notification to a customer's phone in real-time as they walk by a store, providing an immediate incentive for them to go inside.
Customers could receive geofencing-enabled push notifications, text messages, or targeted ads through social media. It can also help businesses monitor fleet vehicles, notify employees, and track visitor movement.
How Geofencing Works
Geofencing works by setting up a virtual boundary using GPS or RFID — say a 150-foot circle around a specific location.
Users opt-in through their mobile device and receive information in various formats once they cross this virtual boundary (with their mobile device in tow). It's a dynamic way to nudge customers into action or provide value targeted to their day to day activities.
Geofence marketing requires a secondary set of permissions from location services because you're using the location and tracking capabilities on their mobile device. Your customers must first opt in to receiving information from you or choose to download the app. From there, they can choose to enable location services.
Examples of Geofencing
There are quite a few examples of using geofencing to increase customer engagement in a variety of fields. Let's take a look at a few use cases.
Audience Engagement
Say you own an outdoor concert venue. During one of your biggest events of the year, multiple acts will be playing over several days on the main and secondary stages. Attendees will have the option of downloading the concert app when they purchase a ticket.
Geofence marketing provides essential information as attendees enter and leave certain boundaries, notifying them of lineup changes when they cross the entrance, for example. It keeps concert-goers entertained and informed.
Geofencing can go even further to help direct event-goers as they make their way to the venue itself. For example, the Bonnaroo Music Festival used beacons attached to directional signs to instruct drivers on when to pull into the right lane and remind attendees to have their tickets ready for faster entrance. The festival also used RFID bracelets for purchases and to sign in and out of the concert venue.
Marketing
Geofencing is made for marketing. Businesses can use these hyperlocal services to engage customers, encourage their patronage, and keep them coming back for more.
Starbucks is a master of using creative marketing to encourage these types of walk-in sales. Along with their gamified star system in the companion app, Starbucks is geofencing store locations, sending users push notifications as they walk or drive by.
For example, when users are within the boundary during happy hour when certain drinks are half off, users get special push notifications reminding them of this promotion.
Other Use Cases
Geofencing isn't just useful for sales. Geofencing can help brands track critical data that can help drive business decisions. They can find out which store locations perform better, what advertisement or notification methods drive the highest engagement, and analyze traffic patterns — something critical for the new, post-pandemic shopping experience.
Other business applications could allow streamlined sign-ins to buildings or floors, restricting and allowing access based on a set of permissions delivered through company mobile phones. Companies can optimize employee performance using gentle nudges and lots of data.
Considerations for Implementing Geofencing
As you build your geofencing strategy, keep these key components in mind:
GPS-independent: GPS is one method for tracking location, but it's a huge battery drain and a heavy load on software. Choose the kinder, gentler RFID option instead.
Battery optimized: You'd love to build an elaborate set of geofencing boundaries, but constant location tracking drains your customer's battery. A drained battery could equal an uninstall.
Anti-spam: Geofencing falls under spam rules and regulations, so conduct a thorough audit of your audience. Build a geofencing strategy of privacy and compliance first to avoid potentially serious consequences.
Collect and measure data (in compliance): All marketing strategies must have a rigorous set of measurable benchmarks. Reviewing data to measure each approach's success will help you make more informed decisions about each successive strategy.
CleverTap's geofencing capabilities allow you to build a robust program around the dynamic movement of your customers. You'll be able to integrate with apps your customers are already using and review key insights through a dynamic user dashboard.
Creative Engagement Through Geofence Marketing
CleverTap
can help you create and launch a geofencing plan designed to increase customer engagement, delivering the right notifications at exactly the right time.
Contact CleverTap, to find out how you can use geofence marketing as part of a comprehensive user engagement strategy. Onboard new customers, keep them engaged and nurture them into long term relationships with our suite of cutting edge marketing tools and data insights.
For more visit:- https://clevertap.com