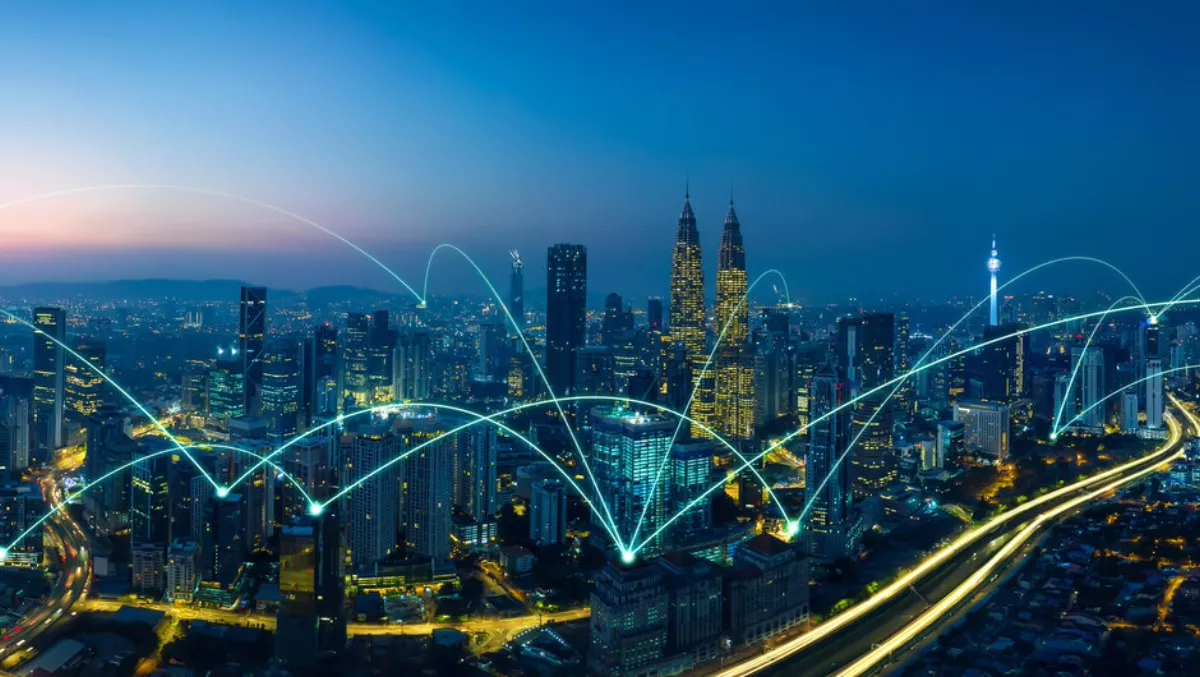 WiFi to provide infinite opportunities as the lifeblood of modern cities
FYI, this story is more than a year old
Even though many of us have endured life before wireless networks, it has become almost inconceivable to imagine our personal and working lives without it.
WiFi has become the lifeblood of modern cities. Leaders around the world are embracing the concept of the smart city as through connection it enables a new way of living with innovative technologies that solve some of the biggest common challenges.
However, according to Ruckus marketing director Scott Heinlein, while city leaders do recognise that building a wireless network is the first step, they still view it strictly on one side of the ledger – a necessary cost of doing business.
This is despite the huge opportunity that exists by exploiting the full potential of wireless infrastructure.
"Smart cities will leverage technologies from the so-called Internet of Things (IoT), where 'things' are built around various types of sensors and connected to the Internet through connectivity options including Wi-Fi, ZigBee, Bluetooth Low Energy (BLE), LORA and others," says Heinlein.
"Each of these wireless technologies have their own unique advantages with no one protocol as the standard for IoT. Because there is no one ultimate standard, some city technical leaders are holding off on their smart city planning until the market determines the winning connectivity option.
Heinlein is still encouraged by the progress with public WiFi among cities though, as the advantages are far and wide – as revealed in IDC's report "The Role of Public Wi-Fi in Enabling Smart Cities", which found benefits included:
Providing an amenity for residents, students, visitors, and tourists: People expect to be connected at all times and this does not diminish when people are within city limits. WiFi helps cities meet the expectations of all people.
Bridging the digital divide: Over 30 percent of the global population is still without internet access. In today's digital economy, it is imperative that anyone who wants internet access should be able to obtain it. WiFi can help cities bridge this digital divide.
Enabling IoT services: As previously stated, IoT will be huge. However, the IoT market is fragmented and placing bets today on which technology to implement can be risky. WiFi not only supports some IoT applications itself but can also be an enabler of IoT solutions by supporting multiple IoT wireless technology.
Ruckus has provided a couple of examples that illustrate the huge potential of effective wireless infrastructure.
Ruckus provided a stadium in Paris with WiFi infrastructure to measure traffic and footfall analytics to pinpoint the optimal time to turn on HVAC systems in different parts of the arena, driving substantial energy savings. The same venue also plans to use its WiFi infrastructure to track where fans are and what they're doing to create a precise picture of where traffic congestion is likely to occur and the cause of longer wait times.
And then there is video surveillance, a crucial aspect for any city that consists of thousands or even tens of thousands of cameras that must work together to detect and monitor incidents as they happen. Some cities have fiber cable already installed throughout their streets, but for those without available installed fiber, maintaining the connection becomes more complicated.
"Running necessary cable to each camera is a possibility, but it's time-consuming, expensive, and difficult to install and maintain. It might require digging up roads and contribute to other disruptions that cause delays and bottlenecks in fast-paced cities," Heinlein says.
"With a Wi-Fi meshing solution, cities can implement a connectivity solution with a lower cost of deployment and a faster install time. In addition, a Wi-Fi solution can help to secure cameras and other devices and prevent them from being used during hack attempts to the network as a whole.
Ruckus is the frontrunner in realising the power and potential of wireless networks to exceed expectations of the modern and connected lives that we currently live.
Click here to find out more about Ruckus' wireless solutions.