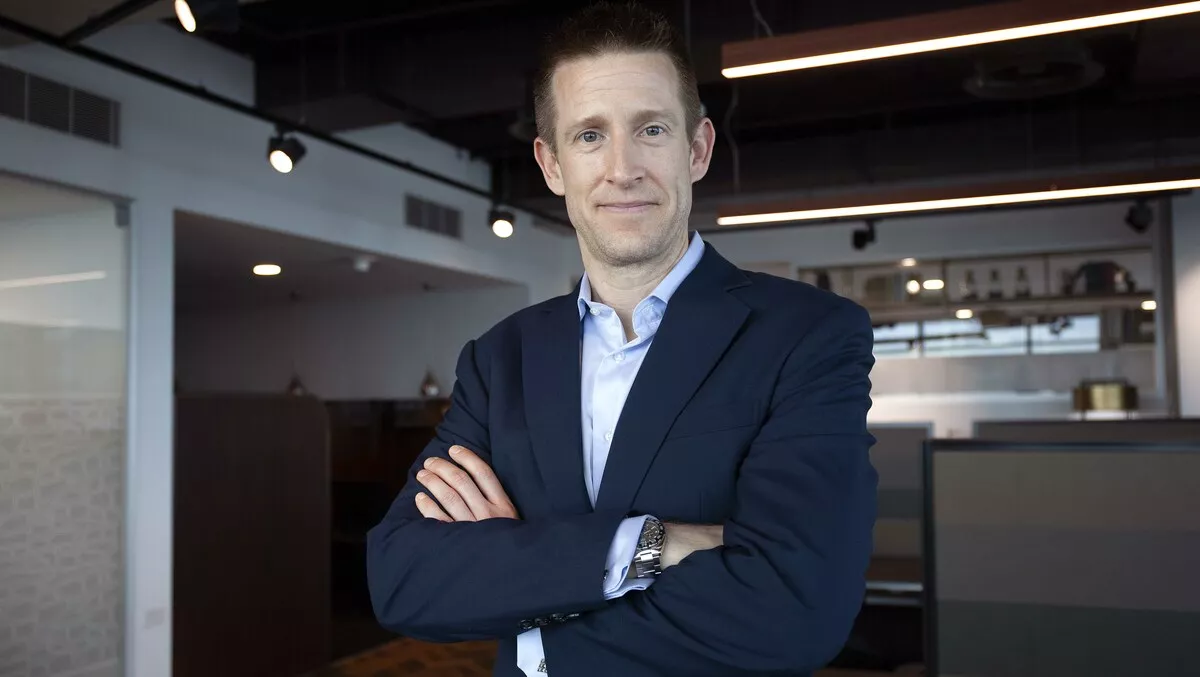 Will 2022 be your year of multi-cloud adoption?
Wed, 19th Jan 2022
FYI, this story is more than a year old
Transitional changes in technology are happening at an ever-increasing rate, and the pace is unlikely to slow any time soon.

In the past, the strategic focus tended to be on shifting from a physical to a virtualised infrastructure. Rather than purchasing multiple boxes, servers were created in software and then decommissioned at the press of a button.

Fast forward to today, and the focus of most organisations is the cloud. Many have already shifted some (if not all) of their IT infrastructure to a cloud platform, while others are still navigating the journey.

Shorter lifecycles
During the early years of this century, investments in hardware and software tended to have life cycles of between three and five years. The introduction of cloud computing, however, has changed the game.

Companies can now afford to experiment and change often. As a result, cycle times have now shortened to around six months or less. And as a result, IT evolution is becoming faster than ever.

Thankfully, many C-level executives understand these shifts are necessary to maintain a competitive advantage. But, at the same time, they tend to be less clear about what they will do when the most recent shift is completed.

In reality, organisations focused on cloud migrations are missing the point. The real benefits can only be realised if they embrace a multi-cloud approach.

The power of multi-cloud
The few organisations that have achieved cloud transformation - or were 'cloud-native' from the outset - have a significant advantage over others who've migrated to it. Deconstructing siloed, on-premise applications into distinct highly aligned layers deliver real choice.

While cloud platforms are far from new, the way they are being used is rapidly evolving. Many organisations are discovering the value of mixing services across multiple cloud providers.

This is very different from the early days of the cloud, when organisations tended to be vendor-agnostic. Most selected one provider and entrusted their IT infrastructure to it.

Back then, such an approach made sense, as becoming an expert in more than one platform was challenging. Many organisations struggle to build and seek talent with experience for one cloud vendor, let alone two or more.

The second reason is that having a private network is a drag on multi-cloud adoption. Not only is such a network expensive and complex to maintain, but there is also a constant obsession with bandwidth and latency. Network performance limits the potential of multi-cloud adoption and prevents truly objective selection. Developers are forced to architect within a single cloud platform to avoid poor performance.

It's all about flexibility
In many cases, the motivation for adopting a multi-cloud infrastructure is to create a disaster recovery safety net. Rather than establishing a traditional on-premise DR capability, the resources are used in the cloud as and when required.

Interestingly, however, sophisticated cloud users do not think in this way. Instead, they create highly resilient architectures and are designed to come to life in the event of failure.

Rather than thinking of multi-cloud in terms of disaster recovery, these organisations see the strategy more as a means of gaining competitive advantage and having the choice to support ever-evolving business models.

Cloud platforms are differentiating themselves in new and exciting ways to meet this shift in thinking. Capabilities such as artificial intelligence, machine learning, and analytics emerge as unique selling propositions between providers. A multi-cloud strategy means an organisation can take advantage of each platform's competitive edge.

Achieving successful multi-cloud adoption
Harnessing the benefits of multi-cloud requires an organisation to focus on two key areas. The first is having solid cloud security posture management (CSPM). This involves deploying a set of tools that can provide configuration assurance across multiple cloud vendors.

The second area is establishing a way to communicate between services across multiple cloud vendors, which can be a challenge. As a result, most organisations are forced to create independent transit network hubs between cloud platforms to broker communication. Unfortunately, this can lead to unacceptable latency.

This is where Secure Access Service Edge (SASE) technology can provide a solution. Using SASE, an organisation can connect objects - applications, users, and data - using the most secure and optimal path. Furthermore, developers can adopt a multi-cloud architecture that supports resilient and scalable operations by coupling SASE and a Zero Trust architecture.

While using a single cloud platform has worked in the past, following a multi-cloud strategy will be what delivers the most value in the future. It's one worth exploring.
Article by Zscaler regional vice president and ANZ country manager, Steve Singer.