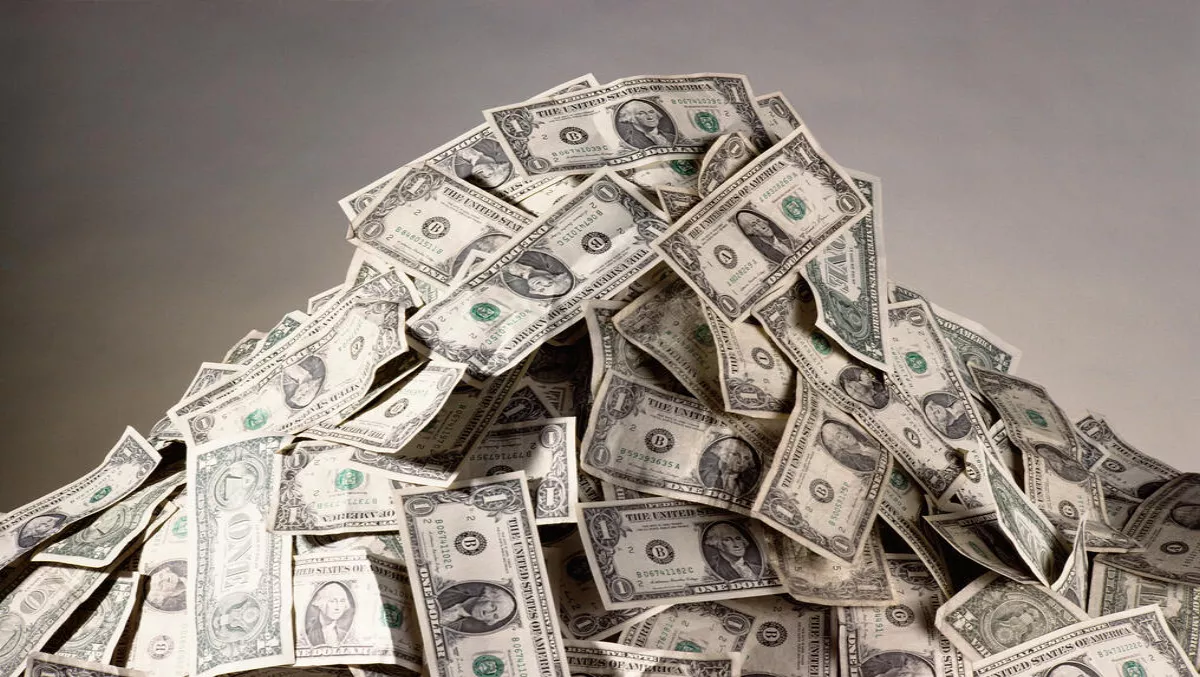 Will $5 trillion buy an internet of useful things?
FYI, this story is more than a year old
With billions of objects connected to the Internet of Things (IoT), there's bound to be a few IoT-related products that are less than awe-inspiring (a connected egg tray?).
This reality has inspired some satirical articles and an "Internet of Useless Things" website that features, among other phony gadgets, a wearable that sends a farewell tweet to your followers after your heart stops beating.
But the fact that some IoT-based products might be silly can't obscure the fact that many more have practical, sometimes lifesaving applications.
And judging by projected investment in the IoT, the business world seems convinced the IoT will be transformational. According to Business Insider, companies will spend almost $5 trillion on the IoT between 2016 and 2021. That's more than the GDP of every country on earth except the U.S. and China.
As the IoT grows, Equinix's expanding global presence and an Interconnected Oriented Architecture (IOA) strategy can help the enterprise stay close to the critical components that help IoT applications work as they should.
Here is a sampling of applications that demonstrate the IoT's potential:
Improving worker safety
Most workplace health hazards are preventable with better monitoring, and that's something the IoT can offer. For instance, IBM is working with an Australian steel producer to develop wearable technology embedded in wristbands and helmets that monitors skin temperature, heart rate and movement and provides warnings about over-exertion or heat stress.
The same system could be used to detect worker exposure to excessive levels of radiation, toxic gases or noise.
IoT-based fire emergency response systems
Failing to fully evacuate a burning building within 20 minutes greatly reduces survivability rates, and wall collapses, poisonous gases and the fire itself are some things that can make the closest route out too dangerous.
A paper in the International Journal of Smart Home proposes the development of an IoT-based intelligent fire emergency response system that uses a variety of connected sensors (smoke, fire, heat, vibration, pressure, proximity, etc.) to lead occupants to safe evacuation with a network of emergency lights that guide evacuees via instructions sent to their smartphones. The system could also detect the fire source or trapped victims.
Smarter streets
Traffic congestion has numerous costs beyond increased frustration for drivers, including more frequent accidents, more prevalent pollution and slowed commerce. But IoT systems are already relieving congestion in different places globally.
And a paper written for the International Journal of Advanced Computer Science and Applications envisions a system where ubiquitous sensors – on roads, bridges, tunnels, signals, vehicles, even drivers – recognize conditions in real-time and predict traffic flow.
This system becomes more intelligent and self-reliant over time as it continuously helps drivers choose optimal routes that free up space and reduce delays.
Better health monitoring
Improved patient monitoring is one of several IoT applications aimed at improving health care. For instance, a network of sensors that are wearable or placed around a patient's home can help doctors monitor patients remotely and spot patients who need urgent attention.
Other IoT systems would equip people suffering from the early stages of dementia with wearables and their living environments with monitors, so their health could be continuously observed, potentially allowing them to live at home longer.
While the potential of the IoT is immense, developing it will require more than a good idea and cool technology.
Real-time data collection, analysis and security is essential, as is instant, ultra-low latency interconnection between the sensors, clouds, end users and other elements of the IoT ecosystem.
That level of interconnection can be impossible to achieve on legacy corporate IT networks that backhaul data to a centralized data center and often rely on the potentially sluggish or congested public internet.
Equinix's global data center and interconnection platform and an Interconnection Oriented Architecture (IOA) strategy can help the enterprise clear those obstacles so the IoT works as intended.
Enterprises that deploy an IOA strategy can securely bring the IoT's essential components (sensors, devices, clouds, networks, data, people, etc.) closer together for direct connection, and better results, right out at the digital edge, where the IoT is happening.
Article by Jim Poole, Equinix blog network
Related stories
Top stories