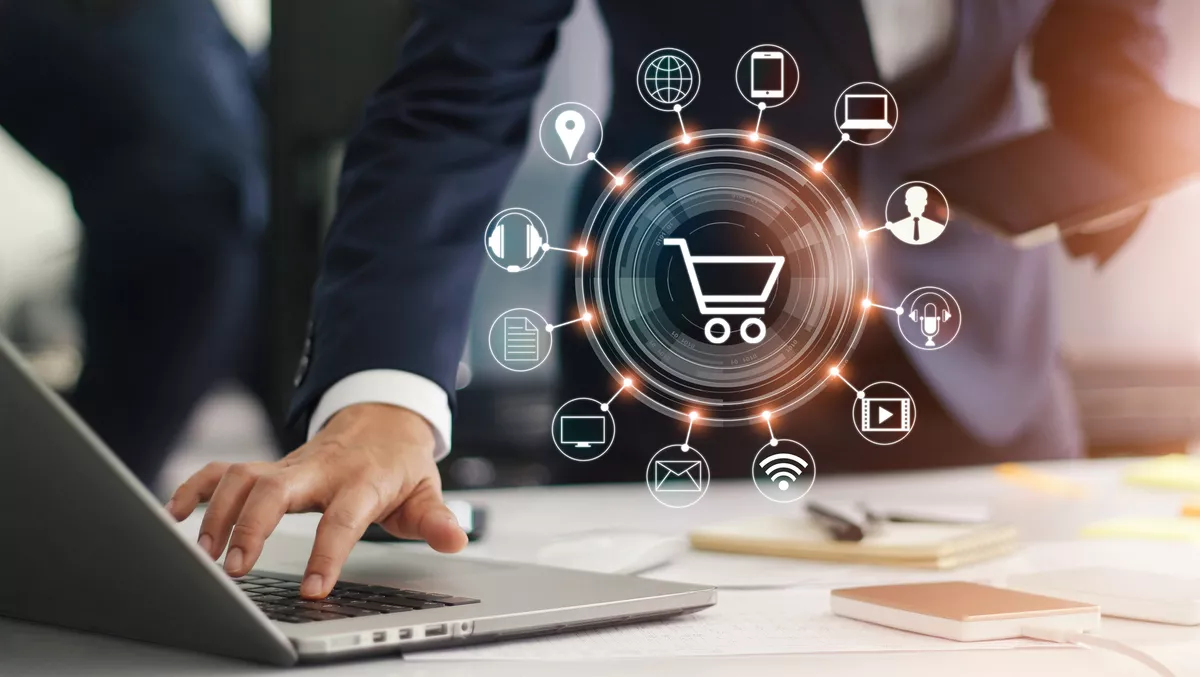 Workday helping retail brands drive transformation
FYI, this story is more than a year old
Workday has announced continued momentum within the retail industry, with close to 50% of the 2021 National Retail Federation (NRF)Top 100 Retailers selecting Workday to help them drive transformation and maximise operations. The NRF is the world's largest retail trade association.
The momentum is reflected in Workday's latest financial results, where total revenues were (US) $1.33 billion, an increase of 20% from the third quarter of fiscal 2021, and subscription revenue was (US)$1.17 billion, an increase of 21.0% from the same period last year.
Global retail brands are leveraging Workday to manage and optimise their retail operations and accelerate their digital transformation efforts.
Workday ANZ managing director, Stephen Jack, says; "ANZ is experiencing similar momentum with brands such as Salvation Army, MECCA, The Warehouse Group, implementing Workday to help them quickly adapt and make strategic, informed decisions to not only survive but thrive in this changing world."
According to Workday, retail organisations are experiencing significant challenges that significantly impact how they plan and prepare for the future. These challenges include talent shortages among frontline workers, supply chain disruptions, fluctuating consumer demand, and an accelerated shift to eCommerce. To keep pace with evolving market conditions, retailers are increasingly adopting Workday to attract and retain talent, improve planning processes, and expand revenue opportunities while ensuring business and organisational agility.
The disconnect between the back office and front office makes it difficult for retailers to gain a comprehensive view of their overall operations, which can lead to misaligned priorities, limited collaboration, and operational silos that negatively impact the employee and customer experience. Workday bridges the gap between the front office and back-office operations by providing finance, HR, and operational leaders with a unified view and insights into the lines of the business that are driving revenue and engaging with customers.
IDC Retail and Financial Insights group vice president, Leslie Hand, says, "Having an agile finance and HR backbone is the foundation for success in digital transformation. According to IDC's 2021 Retail Survey, retailers report that data visibility across the value chain is the biggest challenge standing in the way of driving employee experiences that result in higher business profitability and revenue growth. This is one reason we're seeing retailers increasingly adopt software that transforms workforce experience and radically improves operational agility and performance."
Workday meets retailers where they are in their digital transformation journey by offering a flexible cloud platform that can adapt and grow based on their evolving business needs.
Saks chief information officer, Mike Hite, says, "We wanted to take ownership of our overall operations and the experiences we're delivering to both our customers and to our more than 1,500 employees. We selected Workday because it will give us visibility into our financial, people, and operational data – and the insights needed to make data-driven decisions – while enabling us to remain agile and adapt to the changing nature of our business."
McCoy's Building Supply vice president of information services, Ray Gabriel, says, "With Workday, we're able to support our frontline team members by allowing them to manage their schedules right from their mobile device so they can truly own their worker experience." He adds, "At the same time, Workday Scheduling and Labour Optimisation is a one-stop-shop for our managers, enabling them to see and manage time tracking, scheduling, payroll, and absence all in one place. The more time we can give back to our business leaders means more time with our customers, and that's a priority for McCoy's Building Supply."
Workday allows retail organisations to bring financial and operational data together for a single source of truth; better plan, execute and analyse; and optimise the workforce and elevate the employee experience.
Workday financial management and Workday HCM combine to provide retailers with a single source of truth to manage and optimise their retail operations. Saks, the premier luxury eCommerce platform with more than 1,500 employees, will leverage the intelligent data core from Workday to combine various data sources – procurement inventory, merchandising, invoicing, supply chain systems, transportation, and more – with financial and people data to help its business leaders drive transformation through operational insights.
Workday Adaptive Planning provides retailers with scenario planning, data modelling, and forecasting to help them stay agile and support the evolving business mix by channel. For example, retailers can use Workday to more quickly model demand and adjust based on forecasted activities to drive the targeted profitability and margin they're expecting.
Workday Scheduling and Labour Optimisation allows retailers to empower frontline workers with flexibility and control for when and how they work while achieving more precise labour coverage and labour cost-effectiveness with every schedule.
For example, McCoy's Building Supply, a building supply company with nearly 90 retail locations, leverages Workday Scheduling and Labour Optimisation to enable its employees to view and manage their schedules, availability, and scheduling preferences – all from their mobile devices – while providing managers new ways to measure and improve productivity and schedule quality.