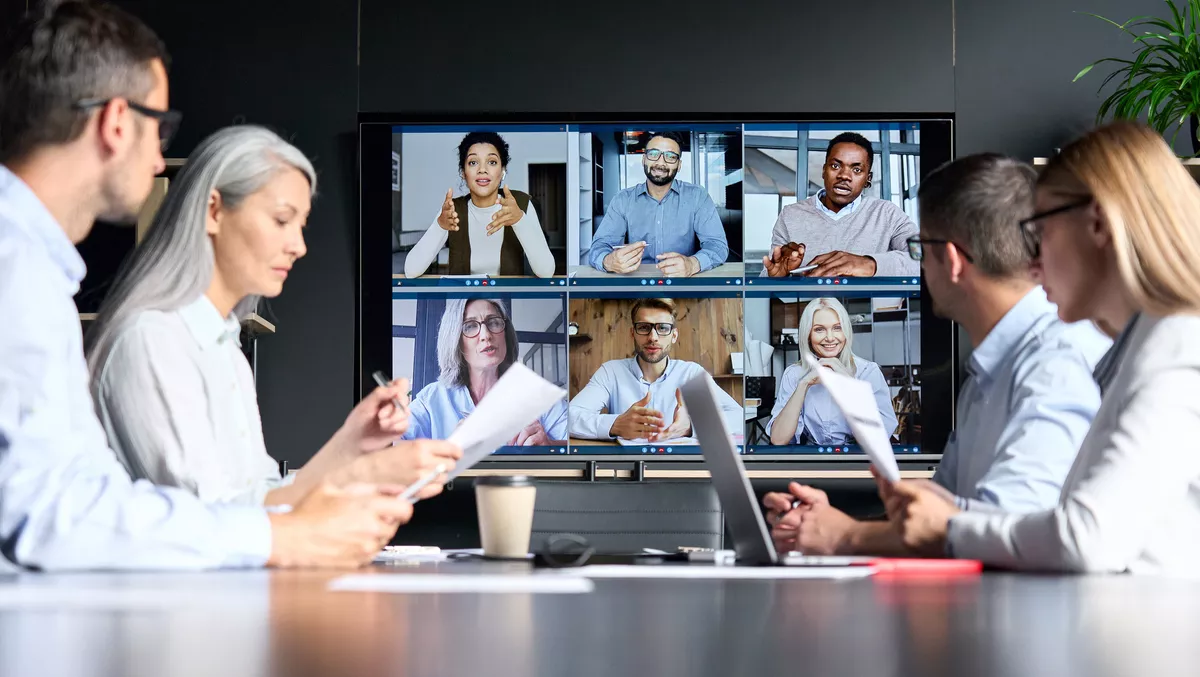 Workday helps Swyftx make the right people decisions
Wed, 27th Apr 2022
FYI, this story is more than a year old
Australian-owned and operated cryptocurrency exchange, Swyftx, uses Workday's Voice of the Employee platform to properly listen to employees and use the data to make better decisions around people and culture without ambiguity.
Swyftx allows users to buy, sell, and trade bitcoin, Ethereum, and close to 300 other crypto assets from their mobile phone, offering two-factor authentication and biometric login. The Swyftx Australian exchange also provides trading features such as portfolio tracking and price alerts.
Swyftx is striving to be an employer of choice, a leader in Web 3.0, and aims to attract the best talent worldwide. Currently employing one person per business day, the business understood the importance of engaging its employees and needed data to support business decisions around people and culture. It also needed a tool to help the company as it grows and expands internationally.
The company selected Workday because it offered a reliable, sophisticated, customisable solution, delivered continuous listening, and was anonymous. It also provided global and industry benchmarking.
The Workday Peakon Employee Voice continuous listening platform allows Swyftx to capture real-time feedback across the organisation and then deliver insights that correlate employee engagement and diversity, equity, and inclusion (DE-I) metrics to business KPIs the business to make informed decisions.
Swift is using the Voice of the Employee platform to listen to employees and then measure results against industry and global benchmarks. Using data points from more than 160 million unique surveys, all using the same model of engagement and closely aligned questions, the platform provides customers with benchmarks to measure against.
Swyftx head of people and culture, Colin Steenvoort, says "We need to be able to make quick data-based decisions about employee experience without ambiguity. A quarterly survey is not going to cut it versus continuous listening.
"Continuous listening means you can continuously act.
"The benchmarking has provided us with a scorecard of 9.0; we want to increase this to 9.2 and be in the Top 10 of technology companies globally," Steenvoort adds.
Swyftx joins The Warehouse Group that recently announced it was using Workday Peakon Employee Voice to engage employees better, reduce potential attrition, enhance the overall employee experience, and drive a values-driven performance-focused culture. The Warehouse Group uses the Employee Voice platform to take a pulse across the organisation and gauge what is happening in its stores, distribution centres, and support offices.
The Warehouse Group chapter lead - learning - development, Robyn Jorge, says, "To get great performance, we need engaged team members. So we need to measure how engaged our teams are regularly. The reality is, enhancing our culture, living our values, and showing up all starts with each team member. We want them to know they play an important part in shaping that culture alongside us, and that starts with building trust, listening to them regularly, and acting on their feedback."
The Warehouse Group uses Workday Peakon Employee Voice to reach its team members across the business, listen to them and understand what they are saying, what's right, what's wrong, what's working, and what's not.
"With Workday Employee Voice, we can air out any concerns and address them and then move forward as a business," Jorge adds.
The Workday Peakon Employee Voice platform provides a continuous listening platform across the entire employee lifecycle, with real-time visibility into employee engagement, sentiment, and productivity. It captures engagement with real-time, connected data across the organisation and employee lifecycle.
Hidden truths can be revealed through confidential two-way conversations, and these insights can facilitate more open and honest feedback between managers and employees. It supports manager decision-making with prescriptive actions, continuously updated based on current team priorities.