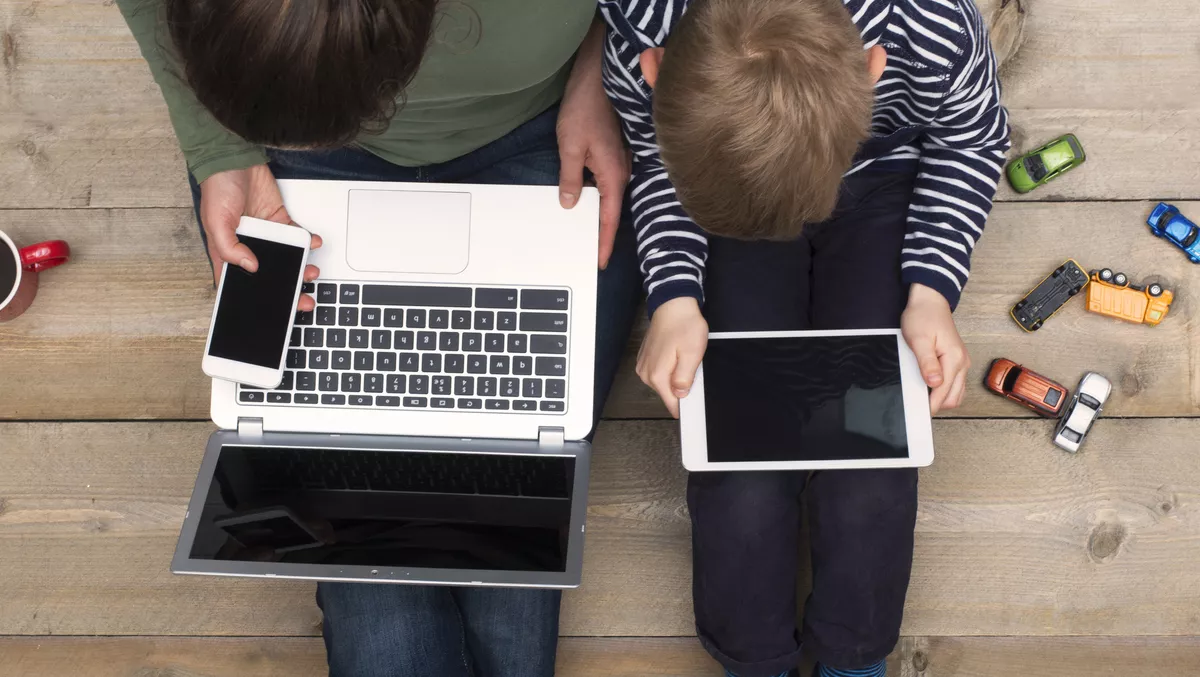 Workday winning on culture and family focus
Wed, 22nd Jun 2022
FYI, this story is more than a year old
As the war on talent continues and businesses face the challenges surrounding remote working and changing employee expectations, culture and employee benefits that are engaging and enticing are helping companies attract and retain employees.
One business leading the way in employee entitlements and culture is enterprise cloud applications provider, Workday. This was recognised recently when Workday in Australia was certified as a Family Inclusive Workplace. The business has also been named one of the 100 Best Companies to Work For by Fortune two years in a row and was awarded the World's Most Ethical Company award by Ethisphere based on its culture, environmental and social practices, ethics and compliance activities, governance, diversity, and initiatives to support a strong value chain.
Workday in Australia also complies with the Workforce Gender Equality Act, recently submitting its third annual report to the Workforce Gender Equality Agency (WGEA). This Australian Government body monitors its commitment to only deal with organisations in compliance with the Workforce Gender Equality Act when tendering for business.
Workday says one of its core values is its employees, and it has policies to show this. Workday says, "people are the core of our business. Without them, we would not have a business. We hire the best and expect great accomplishments."
Workday is one of the first businesses in Australia to achieve family-friendly certification, with only 70 companies certified since the initiative launched 12 months ago.
Family Friendly Workplaces (FFW) is a joint initiative by UNICEF Australia and Parents At Work. It aims to create National Work + Family Standards for all Australian workplaces and establish a benchmark to better support employees in managing their work and family caring needs. The initiative also aims to address systemic barriers to women's workforce participation and gender inequality, such as access to flexible work, paid parental leave, and child and aged care support.
According to the Family Friendly Workplaces site summary, Workday encourages all employees to put family first. It says, "our philosophy is that the wellbeing of our employees' families is central to the wellbeing of the individual employee, so many of our benefits reflect this approach to holistic family-wide wellness.
This family-first approach sees all employees receive access to family-wide private healthcare cover, as well as income protection and life insurance policies, and all employees have access to an EAP program, which offers a range of services from mental health support to financial consultations; all of which can be accessed by any member of the household. Workday also offers all employees access to Maven, which provides family planning and support services for egg freezing, fertility, pregnancy, postpartum, adoption, surrogacy, new parenthood, and returning to work after leave through to a child's first birthday.
The pandemic highlighted Workday's family-first culture and attitude, with all employees receiving extra compensation to cover costs related to Covid-19 (two weeks additional pay) and other funds to set up work from home stations. Workday also gives all carers (including those responsible for elder care) US$2,000 per year to cover caring costs, allowing employees to care for their families while working.
Workday also recognises that some employees need additional support to accommodate caregiving responsibilities, including childcare or eldercare. Workday's Caregivers Leave of Absence policy provides workmates with daytime caregiving responsibilities to request up to 12 weeks of leave and receive 50% of their normal salary.
Policies also allow parents to achieve meaningful careers at Workday while balancing family commitments. The company also has a Flexible Schedules Policy enabling people to pursue better working arrangements to support caregiving responsibilities. The policy includes a compressed work week, an AM/PM split schedule, working non-standard hours or alternate days, or part-time schedule requests.
Workday's parental leave policy provides up to 12 weeks of paid leave and 100% salary to welcome and bond with a new family member (birth or adoption of a child). This benefit is available to all new parents, including mothers, fathers, same-sex couples, and adoptive parents.
According to Workday Australia and New Zealand vice president and managing director Jo-Anne Ruhl, "Workday policies and benefits are carefully designed to ensure we are an employer of choice, but we are also committed to embedding a pervasive culture of belonging and diversity across our business. We know it's both the right thing to do and that it also results in better business outcomes, including better employee engagement and more business innovation. We know both our employees and our customers will benefit from this initiative over the long term."
As part of the Family Inclusive Workplace certification, Workday has committed to implementing a two-year Action Plan to continue investing in and developing its family-friendly workplace culture.