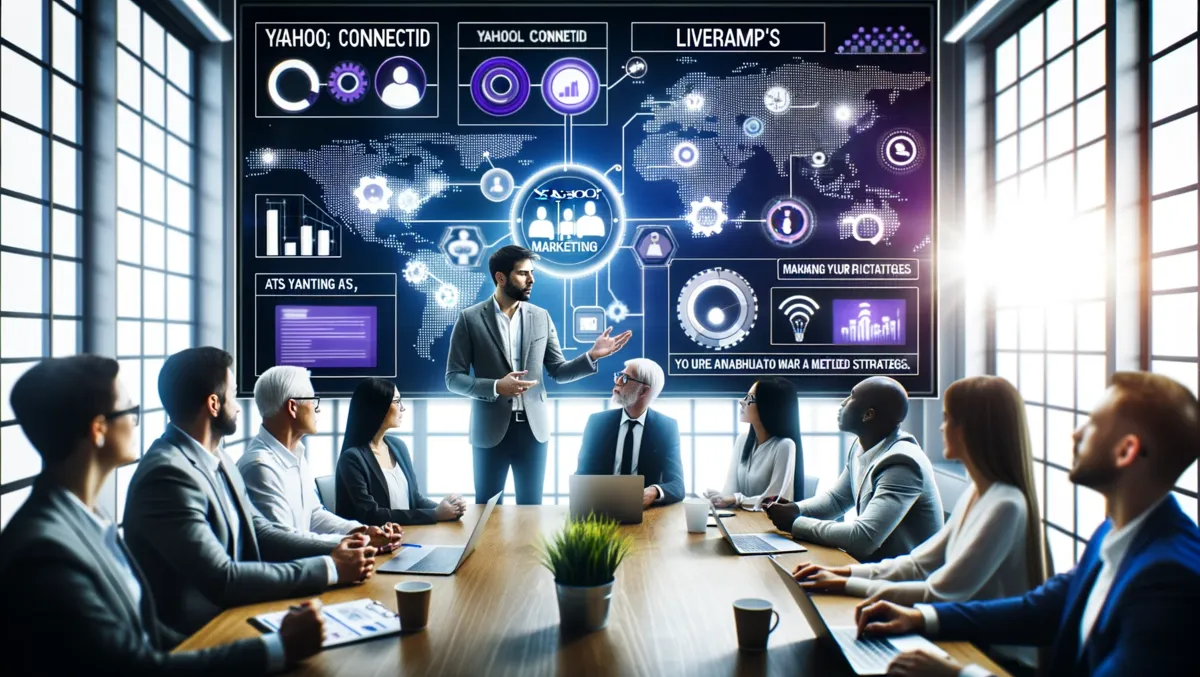 Yahoo partners with LiveRamp to boost advertising reach and interoperability
Yahoo has announced an expanded partnership with LiveRamp, a leading data collaboration platform. This significant step is set to scale addressability, as well enhance reach and interoperability in the advertising ecosphere. The collaboration permits brands that use the Yahoo DSP (Demand-Side Platform) to attain a more substantial reach through Yahoo ConnectID. This tool benefits from RampID and the expanded scale of LiveRamps Authenticated Traffic Solution (ATS).
Concurrently, publishers using LiveRamps ATS will gain access to Yahoo's cookieless identity solution, Yahoo ConnectID. This partnership is poised to unlock additional addressable demand.
The collaboration is expected to give publishers and marketers an advantage, requiring no further configuration or resources for authenticated audiences at scale. It aims to empower them to develop deeper customer relationships, create value throughout the customer journey, and maintain control of data.
LiveRamp and Yahoo's ambitious tandem could drastically amplify post-signal connectivity for publishers, marketers and more. Publishers adapting LiveRamps' ATS can now leverage Yahoo ConnectID, which is powered by the direct consumer relationships of nearly 335 million authenticated users globally. This allows for omnichannel addressable inventory across all Yahoo's owned-and-operated properties and thousands of other publisher domains. The same users can also benefit from RampID and LiveRamps ATS, which powers LiveRamps' person-based identity approach.
This approach can enable authenticated addressability across browsers, mobile devices, and CTV, at an extensive scale across hundreds of destinations. As a result, clients will have the opportunity to foster deeper customer relationships, engendering value throughout the customer journey and maintaining control of data.
"We strongly believe in authenticated addressability, and this partnership enables greater reach that will endure beyond third-party signal loss," stated Elizabeth Herbst-Brady, Chief Revenue Officer at Yahoo. "We're making it easier for marketers and publishers to leverage these solutions and maximise results, while simultaneously supporting more seamless transactions across the open Web."
LiveRamp's SVP, Activations and Addressability, Travis Clinger, also expressed support for the initiative, saying: "Yahoo is a powerful advocate for authenticated identity, and the connectivity we're partnering to enable across their DSP and Yahoo ConnectID will help make the post-signal world a better experience for marketers than the world of today. Marketers and publishers now have even more flexibility to engage, personalise, and measure their customer journey."