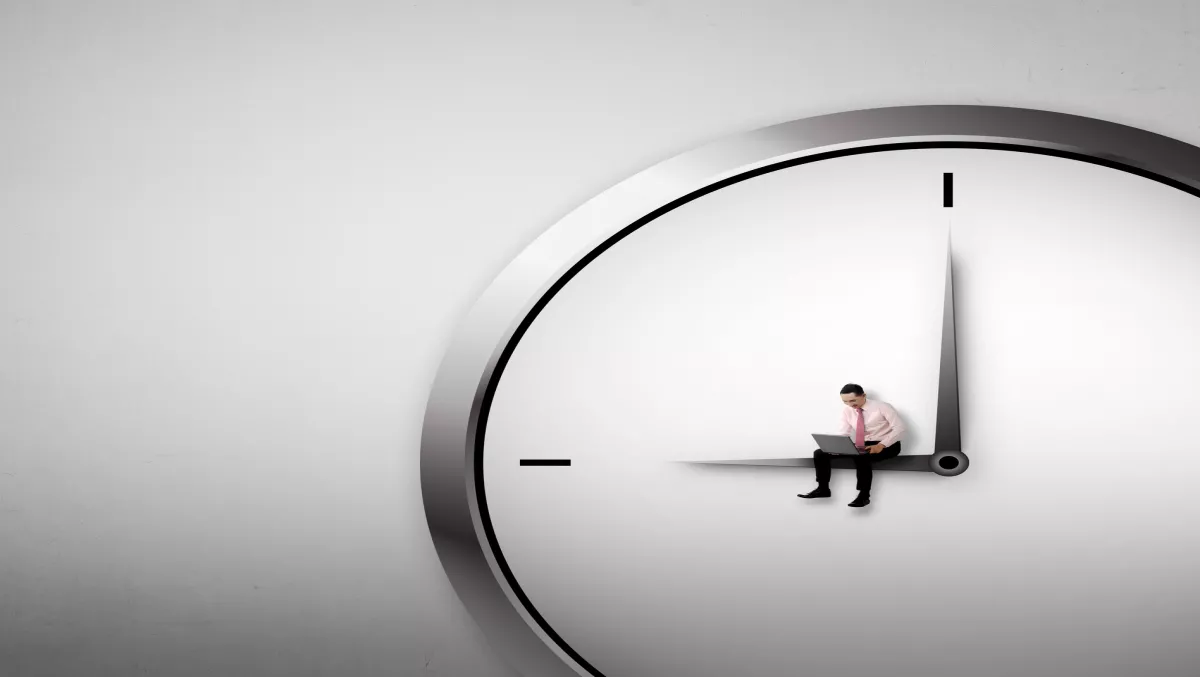 You can now bring in business 24/7 with Microsoft Bookings
FYI, this story is more than a year old
As a business owner, you know that scheduling appointments with customers can take a lot of your time. Sending emails back and forth, playing phone tag and reminding people to show up can clutter your day and keep you from the more important work of growing your business. To help make appointment scheduling simpler and more efficient for you, your staff and your customers, we're introducing a new Office 365 service called Microsoft Bookings.
Customers can schedule your business directly online
Bookings provides your business a unique web page that your customers can use to schedule appointments, even when you're not around to pick up the phone or respond to an email. The web page is simple to use: the customer first selects the service they want and, based on availability you provide, chooses a day and time when you or one of your staff is available, enters their contact information and books the appointment.
The web page looks great on both larger screens and mobile devices. It's easy to link to your scheduling page from an email that you send to customers or from your business's website or Facebook page.
Reduce missed appointments with confirmations and reminders
When a customer doesn't show up for an appointment, it can mean wasted time and money for you. To reduce no- shows, Bookings sends your customer an email confirmation right after they book, with an option to quickly add the appointment to their calendar. But we all know how busy people can get. So to help customers remember to show up, Bookings allows you to set up a reminder email, which is sent based on how much notice you want to give before the appointment.
Make it easy for your customers to reschedule or cancel bookings
Sometimes your customers need to reschedule or cancel a booking they've made. With Bookings, it's easy for them to make a self-service change. They simply click the link in the confirmation email or the appointment in their calendar, which then takes them back to the scheduling web page where they can pick a different day and time or cancel the appointment. Want to avoid last minute cancellations? No problem. You can control how much advance notice is required, whether it's one hour or one week.
Manage bookings and customer information from anywhere
All customer bookings are visible in a centralised booking calendar, giving you a complete view of upcoming appointments. You can reschedule, cancel or re-assign an existing booking to another available staff member. You can also quickly create a new booking if you're talking with a customer in-person or on the phone and use the day "split view" to quickly see which staff is available at a given time.
Bookings also provides you with a customer list to help stay in touch with your customers. Each time a customer creates a booking using your scheduling page (or you create one for them in your booking calendar), Bookings automatically creates a contact for them in your Customers list inside Bookings.
You can manage all of these capabilities on the web, with easy access from the Office 365 navigation bar. For those times when you're out of the office, in the coming months Bookings will have a mobile app that lets you manage your bookings or contact your customers with a few taps.
Automatically add bookings on staff calendars
Your customers aren't the only ones who can forget appointments, so Bookings automatically adds new or updated customer appointments on your calendar or your staff's calendars. Bookings works great with your Outlook calendar in Office 365. If you or your staff use an Outlook.com or Google calendar, no problem—it integrates with those calendars as well.
You work to grow your business; we want to grow with you
You work hard to build your business, and as your company expands, Bookings grows with you. You can create different booking pages and easily add new staff members as your workforce grows. There is no additional cost for creating multiple booking pages, and additional staff members aren't required to have Office 365 subscriptions.
How to get Bookings
Bookings is now rolling out in First Release to customers who subscribe to the Office 365 Business Premium plan and will roll out to all Business Premium customers worldwide in the coming months. Once it rolls out, anyone with an Office 365 Business Premium subscription can access Bookings in the app launcher within the Office 365 web experience. Bookings doesn't require your business email to be routed through Office 365, so you can keep using your current business email service with no changes.
To get started, sign in to Office 365, open Bookings from the app launcher and then click the Get it now button. You'll need to provide a bit of information about your business and the services you want your customers to book. After that, just click the Save and publish button in the booking page tab to publish your scheduling web page. Your customers will now be able to start booking appointments with your business. It's that easy!
We hope Bookings will free up time for you to grow your business, help you reduce missed appointments and no-shows and keep you on top of your business wherever you are. As you use Bookings, please tell us what you think by providing feedback in the Bookings home page.
Article by the Office 365 Team
Related stories
Top stories