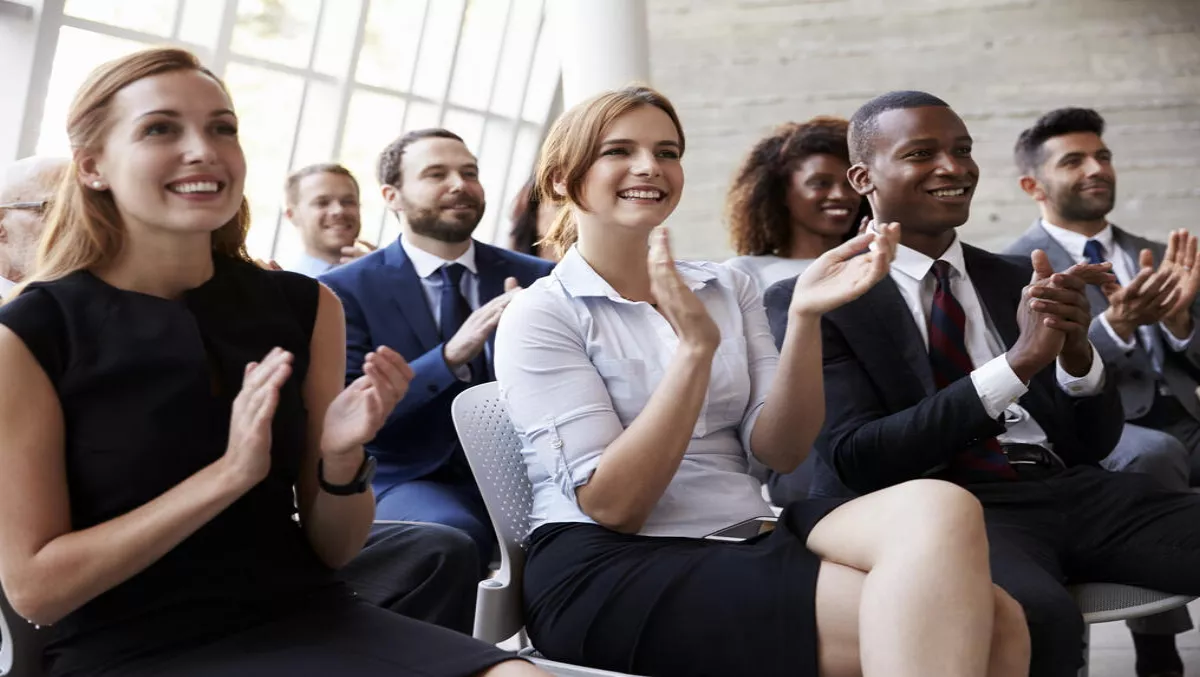 You're invited to be a part of THE IT event of 2017!
FYI, this story is more than a year old
Event: The Australian CIO Summit Date: 19 - 21 July 2017 Location: RACV Royal Pines Resort Gold Coast, Queensland, Australia
The Australian CIO Summit is the premium forum bringing together leading IT professionals with the most renowned solution providers.
As an invitation-only event taking place behind closed doors, the summit offers Australia's CIOs and IT consultants an intimate environment for a highly focused discussion on the latest strategies for achieving optimal business efficiency and innovation.
Taking place at the RACV Royal Pines Resort Gold Coast, Queensland, Australia, 19 - 21 July, the Summit includes presentations on aligning technology, upgrading capabilities and redefining processes, implementing the correct cloud model, rethinking IT organisational structures and navigating legacy systems.
Distinguished speakers Include:
Tom Soderstrom, CTO, NASA Jet Propulsion Laboratory
Glen Willoughby, GM IT, Downer New Zealand
Dr Kristine Dery, Research Scientist, MIT Sloan School of Management
Alexander Johnston, Director of Client Technology, Pacific, Thomson Reuters
John Sheridan, First Assistant Secretary Technology and Procurement, Australian Government Department of Finance
Tim Cybulski, Head of IT, ANZ, GSK
Brian Adams, APAC Head of Operations Governance, BMW
Samir Mahir, CIO, Vision Australia
Ian Gibson, CIO, SuperChoice
Sharon Hakkenes, CIO, Barwon Health
To receive the full attendee list and Summit programme, please email us at SitiK@marcusevansau.com.
Developed via a profound dialogue with key market players and our extensive proprietary research, the Australian CIO Summit programme offers indispensable insights on:
BATTLE NEVER ENDS
Aligning technology and adopting the right frameworks to outsmart an unpredictable threat landscape
REDESIGN FOR DIGITAL
Upgrading capabilities and redefining processes to keep up with internal and external expectations on digital delivery
GET IT RIGHT
Pinpointing and implementing the correct cloud model to retain control, mitigate risks and fully utilise opportunities offered by virtualisation
TRANSFORMING IT
Rethinking IT organisational structures and in-house versus outsourced skills to maximise value added for the business
A BI-MODAL ENVIRONMENT
Navigating legacy systems alongside new technology to optimise functionality for the organisation
BEYOND THE BUZZ
Materialising cutting-edge technology to add real business value via practical applications of new capability
DO MORE, CHEAPER, FASTER
Utilising agile to accelerate the pace of delivery while keeping down cost toward a more efficient operation
REALISING THE PROMISE
Pinpointing ways to harness the potential of big data toward a significant benefit for the organisation
INNOVATION NATION
Seizing possibilities in line with the national agenda on innovation to propel your organisation forward
FOCUS ON THE CUSTOMER
Helping the business gain competitive advantage through a sizable value add for the individual consumer
For more information, please contact SitiK@marcusevansau.com.