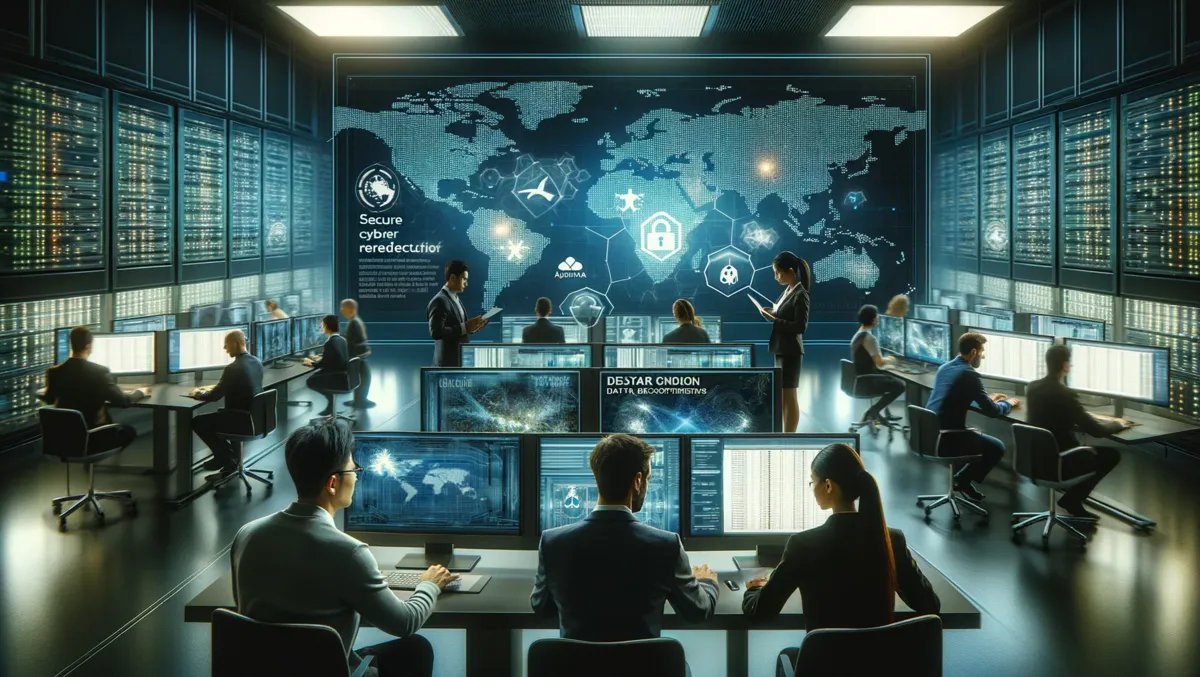 Zimperium launches Australia's first sovereign-hosted MTD capabilities
Wed, 8th Nov 2023
By Tom Raynel, Managing Editor
Zimperium, the cybersecurity company, has officially launched Australia's first sovereign-hosted mobile threat defence (MTD) capability. The MTD solution is based in a sovereign Australian data centre and is currently undergoing an IRAP assessment, establishing it as a crucial support for the Australian government.
This significant move enables agencies and key infrastructure establishments to readily adopt the mobile threat defence capabilities, promoting early detection of mobile breaches and securing critical data. Zimperium remains steadfast in investing in the Australian sovereign cybersecurity industry, directly supplementing the Australian government's cybersecurity endeavours.
The dedicated support extends to the company's engagement with the local Australian Government Security Vetting Agency (AGSVA) cleared specialists, its investment with a sovereign cloud provider, its engagement with PCG Cyber for IRAP security services, and the utilisation of a Canberra-based operator. Zimperium has a proven history in this field, providing mobile threat defence capabilities to several high-profile government departments at both federal and state level for many years.
An important milestone for Zimperium, they are the first mobile threat defence (MTD) provider to be granted an Authority to Operate (ATO) by the U.S. Department of Homeland Security and U.S. Immigration and Customs Enforcement under the Federal Risk and Authorization Management Program (FedRAMP).
This announcement carries great weight, as it signifies the availability of a sovereign hosted MTD service, eliminating the need for individual agencies to build, maintain, and manage their own siloed infrastructure.
Zimperium's CEO, Shridhar Mittal, commented on the importance of this new development, saying: "The launch of sovereign hosted MTD is a game changer, facilitating significant cost savings, and rapid adoption and time to value for our government customers."
Mittal further pointed out Zimperium's extensive and globally renowned experience in ensuring mobile security in government sectors and stated, "Zimperium has also played a significant role in protecting other governments for a number of years, like the U.S. Department of Defence, securing the mobile devices used by armed forces to prevent incursion by hostile state actors. We can now do the same for the Australian government and infrastructure organisations."
Zimperium's MTD solution provides an enhanced outlook on mobile vulnerabilities and risk exposure while detecting advanced on-device exploits, phishing, and mobile malware in apps and network-based attacks. The IRAP assessment gives reassurances on Zimperium's data security measures and procedures, following the guidelines set by the Australian Signals Directorate initiative and aligning with the Australian Cyber Security Centre (ACSC).
Zimperium MTD is powered by their on-device dynamic detection engine, providing comprehensive analysis of an organisation's devices for threats, vulnerabilities, and exploits. The system scrutinizes and scans iOS and Android mobile apps for security, privacy, and malware threats, assesses all networks to which personnel are connecting and defends against phishing attacks from various sources.
Zimperium's IRAP-supported status is set to further strengthen its relationships within the government sector, given that their current local Australian partners are all involved in government-related affairs. The company's focus remains on identifying and combating mobile cyber threats to ensure the security of their customers' data.