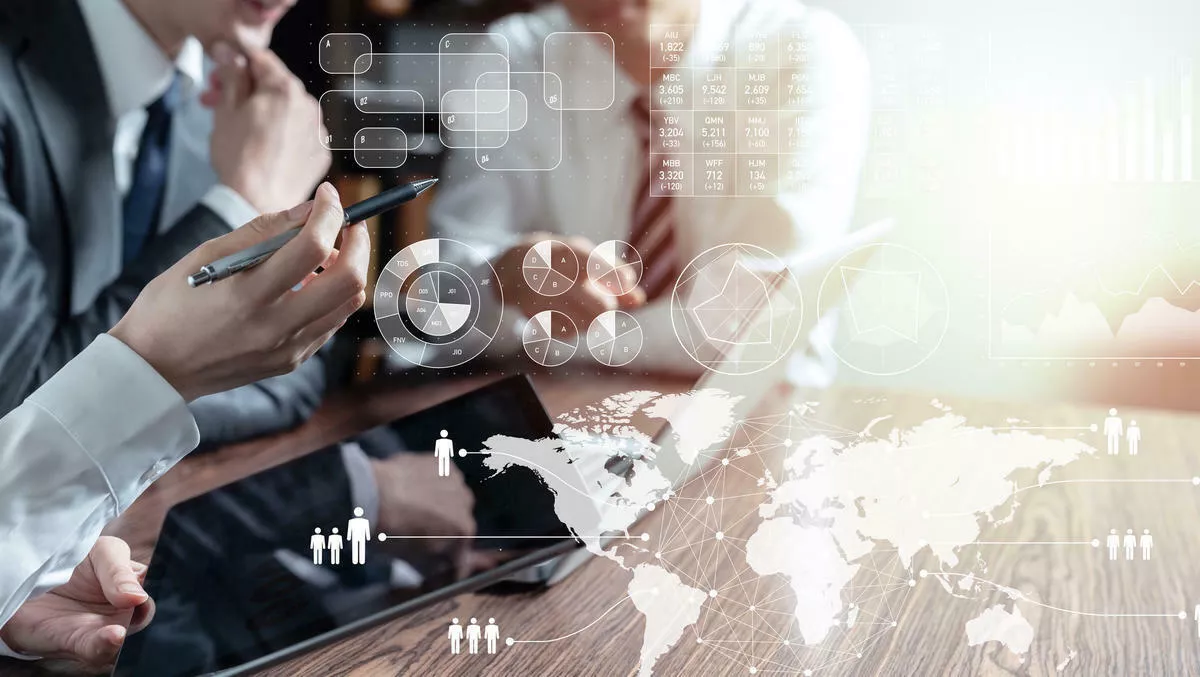 2020 Prediction: The rise of meaningful communication
Fri, 13th Dec 2019
FYI, this story is more than a year old
When I think about the influential technologies that I believe will stand out in 2020, I keep coming back to the evolution of bots.
My interaction with bot-like technology dates back more than 10 years, but in many ways, it feels like we're still trying to get bots to do the same thing we were trying to get them to do, a decade ago.
It's only now that it feels like we're standing on a precipice, as the customer experience is finally getting really good.
Amazon is a great example of what I'm talking about.
As an Amazon customer, I recently visited their 'help' function online and was immediately asked if I wanted to chat.
The first thing the 'Amazon Help Bot' did was present me with my last order and ask if this was what I wanted to chat about, and within less than a minute I was on my way.
Make no mistake, the complexity of what Amazon has done behind the scenes to enable this customer experience with a chatbot is astounding.
Database integration, careful scenario scripting, simple UI/UX and that's probably just scratching the surface because countless hours of testing and years of lessons learned have gone into developing this technology.
In fact, it's working so well now, it feels as if the technology has been around for a long time.
Messaging in 2020 will be about enabling more of these elegant engagement user experiences in a secure and trusted environment.
If we start to get it right, we may be interacting with something automated online, not realising it's a bot and not a person.
But before we go too much further, here are my top picks for 2020 trends.
Real-time engagement will (finally) begin to displace asynchronous conversations
We should expect to see more enterprise and Government organisations using communication platforms to deliver real-time two-way engagement use cases to build loyalty and trust with their consumers, citizens and employees.
The newer IP-based mobile channels have opened the door for a plethora of interactive engagement use cases.
Even traditional channels such as SMS and voice will be enhanced by the way the underlying platforms have become so tightly integrated with enterprise systems to enable two-way real-time interaction alongside traditional systems.
We'll see similar engagement capabilities that are now common in many CRM, helpdesk and customer care solutions become commonplace in more niche B2C, B2C and G2C applications, products and services).
At the forefront of this engagement experience will be newer mobile technologies such as WhatsApp Business, Apple Business Chat and Google's use of RCS on Android devices.
For example, WhatsApp is now one of the world's most popular messaging platforms with over 1.5 billion active users and has introduced new interactive capabilities such as real-time chat, buttons and multimedia which enhances traditional engagement during the interactions about time-sensitive information that needs delivering in real-time, such as confirming or rescheduling an important doctor's appointment or interacting about what to do in a natural disaster.
Businesses that cannot pass their cybersecurity fitness test will continue to suffer
Just three years ago PwC's 2016 global CEO survey found 69% of financial services' CEOs were either somewhat or extremely concerned about cyber-threats.
Fast forward to today and a USA-based risk security company reports over 3,800 breaches exposed over 4 billion records in the first half of this year alone.
Executives today are well-aware of the impact that data and security breaches can have on their businesses, thanks to high-profile hacks like Yahoo's with billions of customers forced to change their passwords and re-enter encrypted security questions and answers.
Phishing, identify theft scams, cyberstalking and online harassment are all on the rise and being security fit requires constant attention.
Enterprises today require partners who can adapt to rapidly changing threats and changes in regulations and standards as governments seek to protect more people.
Partners must ensure they're meeting regulatory standards and must protect commercially sensitive information and intellectual property.
A continued focus on information security will provide competitive advantage as organisations that have effective IS in place will provide customers with greater confidence which can translate to greater engagement and sales.
Being cybersecurity fit means ensuring the solution is certified and independently evaluated and your infrastructure is independently audited and verified.
Even better: 'Secure by design' means security considerations are pre-meditated and included during the software development process to ensure best practices in security, coding and static and dynamic scanning testing.
The bots will start selling (to us)
Artificial intelligence combined with sound selling techniques and tried-and-true sales scripting will facilitate a revolution in marketing automation.
AI is already being used to interact with voice, SMS, photo sharing, live video, video calling and file sharing.
By adding sales and marketing skills to an AI conversation, businesses can leverage their understanding of customer sentiment to convert leads into sales with less and less human interaction involved.
It's a trend that will only grow as AI technology becomes more integrated into our business and personal lives.
While we haven't reached AI ubiquity yet, that future is closer than many might think.
The majority of organisations in Australia and the UK, US and Canada still have not introduced AI initiatives on a grand scale.
Only 6% of Australian CEOs have wide-scale or first use AI in their organisations but 29% have plans to introduce it in the next three years.
However, as we learn how to teach the bots to become increasingly good at selling and marketing, the adoption of AI by sales and marketing led companies will rise.
In technology savvy, cloud-first markets like Australia, CEOs overwhelmingly believe AI will significantly impact their business within the next five years (86%), and almost three-quarters (73%) believe it will be good for society.
Trust will become a differentiator
Industry expert IDC suggests that we'll see the emergence of a new executive role—the Chief Trust Officer, with a job scope that include data security and privacy and ethical considerations, among other tasks requiring closer scrutiny.
The best example of what will be driving increased investment in trust is a topic we've already mentioned: AI.
AI will become much more prevalent within businesses, and because AI can quickly delve into areas of confidentiality, privacy or security, it will be critical to deliver any AI solution in the most trusted and meaningful way.
Because AI will be so highly customised to the enterprise delivering it, there will be a need for dedicated resources who have expertise in establishing trust with those who interact with the AI solution.
Trust will also be earned or lost in the delivery and availability of online products and services.
For example, Gartner predicts that by 2022, 75% of organisations that outsource email and collaboration tools won't meet their critical recovery objectives during a supplier outage.
Trust is earned and can only be preserved by continuously maintaining a literal and perceived high standard of excellence.
A trusted platform is built for scale, speed, availability and deliverability, and contemplates the end-user experience and concerns during each critical moment of engagement.
Faster mobile data speed will still matter … for businesses
More countries will be launching 5G in 2020 offering greater speed and less redundancy for businesses.
In fact, businesses will need to begin reimagining how they might deliver information and experiences to their customers and employees in a 5G mobile world, where live streaming and bandwidth-heavy use cases will be possible for a constantly moving device or machine, such as moving robots and driverless cars.
But 5G data speed won't be the primary differentiator, the total user experience will be where differentiation truly happens.
With new use cases comes the possibility to communicate and converse with consumers and employees in more meaningful ways.
Firms who think ahead about these communication touchpoints will benefit most from 5G-enabled product and service innovation.
Think about how easy it will be for that driverless car or passenger who may need to communicate with other passengers waiting to be picked up.
The potential for easier communication with roaming Internet of Things (IoT) devices is significant and we should see 5G an enabler for some of the more futuristic and exciting innovations that we've been hearing about or waiting for.
As we look towards 2020, it's never been a more exciting time to be working in the technology industry.
Change is good if done for the right reasons.
For me, that means solving big real-world problems that will ultimately benefit all of us.
We know that when it comes to communication, people want to be engaged with on their own terms and through their preferred channels.
This consumer demand for choice and to some extent communication democracy is for me why the mobile technology will continue to be front and centre for consumer experiences and the digitally enabled workplace as we look towards 2020 and beyond.